I finally started working to remodel the vintage '70s basement we had in our house since we bought the house 3 years ago. I'm putting in a wet bar that has a soffit with 3 recessed lights above it. We have a pool table which will be set up about 8 ft. out from the bar and past there we'll have a couch and HDtv. There will eventually be a 28" LCDtv in the left corner behind the bar.
I don't have pics of what it looked like before I gutted it, but that dark paneling was there which we're going to prime and paint a lighter color and they had dark blue old carpet down there.
Gutted, before I started to frame it out:
There were two sliding doors here that led to the laundry area. I took those out and put in this wall with a pocket door to close the room off.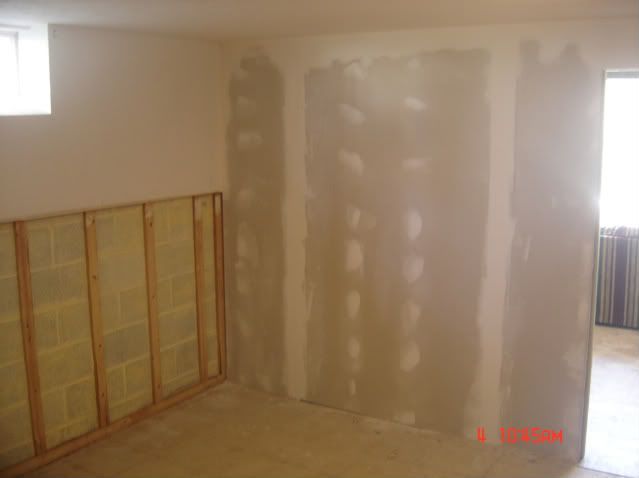 Start of the base. The bar is 9 ft. straight out, then L's 60" to the left. It extends out from a false wall I framed to hide the plumbing and electrical line. It will have a top that matches the bar top to make a ledge to rest drinks on.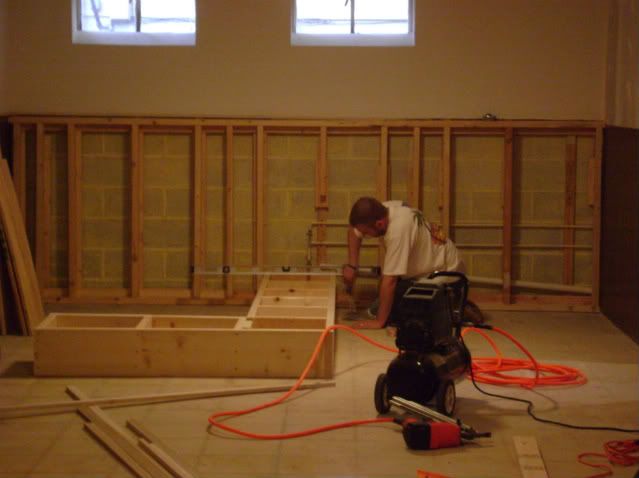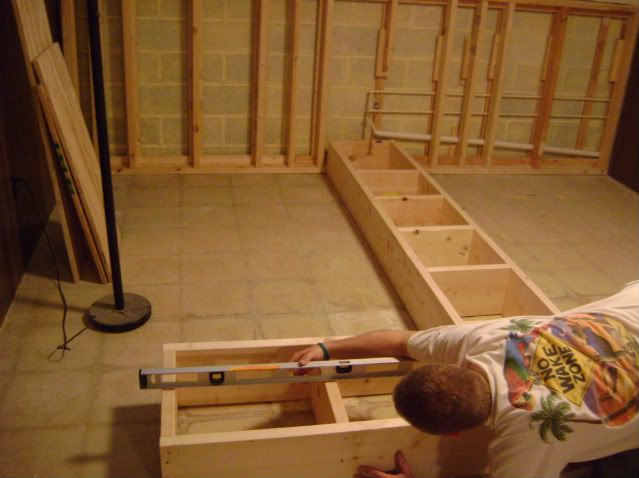 This is the finished upright frame. You can see the soffit with the lights on above it.