Re: My Swing (Stretch)
I think you are very much on the right track. Was looking at the model positions in the S&T book tonight and here's the top of the backswing. Note how closely the left arm line matches the shoulder line.*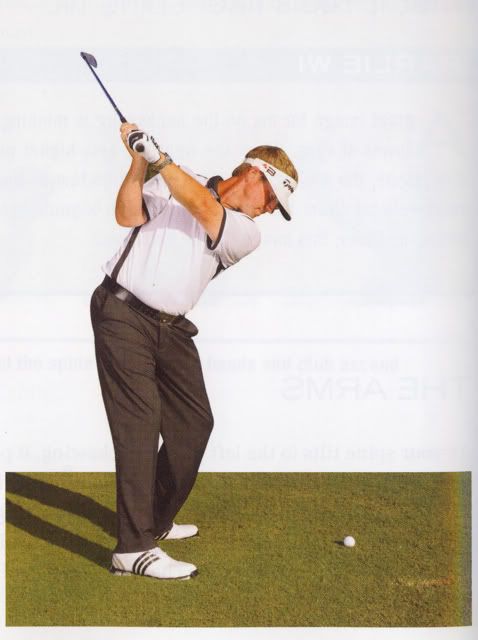 And here's me. The hands have actually gone deeper
back
, but they haven't come
up
enough. I think that's because, as you point out, they need to do both together.
The other thing that jumps out to me is the ball is relatively far too close to the feet in shot # 2.
(* In real life Mike Bennett is apparently a bit flatter than that.)
Party on dudes!