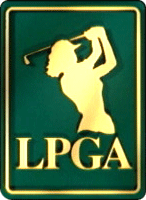 Welcome back to my section at The Sand Trap. I hope everyone has had a nice, relaxing holiday season fortified by the company of good friends, shared family traditions and hearty food.
Frankly it's nice to be back! I don't know about you but I'm tired of watching Big Break IV reruns, Tiger's amateur flashbacks and skills challenges on television. Thank goodness the New Year and a new golf season has finally begun!
I'm especially excited about the 2006 LPGA season and the eclectic mix of both older and rookie players who will surely make this a year to remember. Let's meet some of the new kids on the block and recall a few interesting moments from some of the more established players.