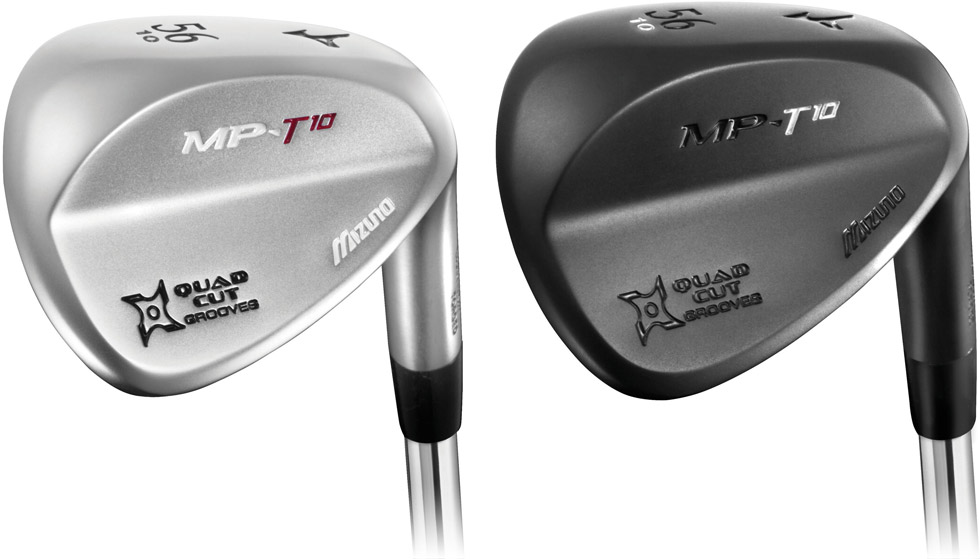 Late 2009 seems like an odd time to release your most aggressively grooved wedges to date, but that's just what Mizuno is doing with the MP T-10 wedges. The wedges are similar to the company's MP-T wedges (reviewed here) but up the ante a bit when it comes to grooves. Mizuno says their new "Quad Cut" technology provides strict control of the width, depth, draft angle, and shoulder radius of every groove.
End result? The biggest grooves and the most spin allowed under the rules.
And really, the end of 2009 is the perfect time to release aggressive wedges. Mizuno has all of 2010 to assemble and sell the clubs, and amateurs like you and I have anywhere from four to fourteen years to play the clubs.
Though I don't advocate "stocking up" on wedges to "beat" the groove rule changes coming down the pipe, I do advocate stocking up on the latest wedges from Mizuno simply because they're so good!
I've spent a few weeks with the MP T-10s. Read on to see what I think of the latest scoring clubs from Mizuno (if you couldn't figure it out already).