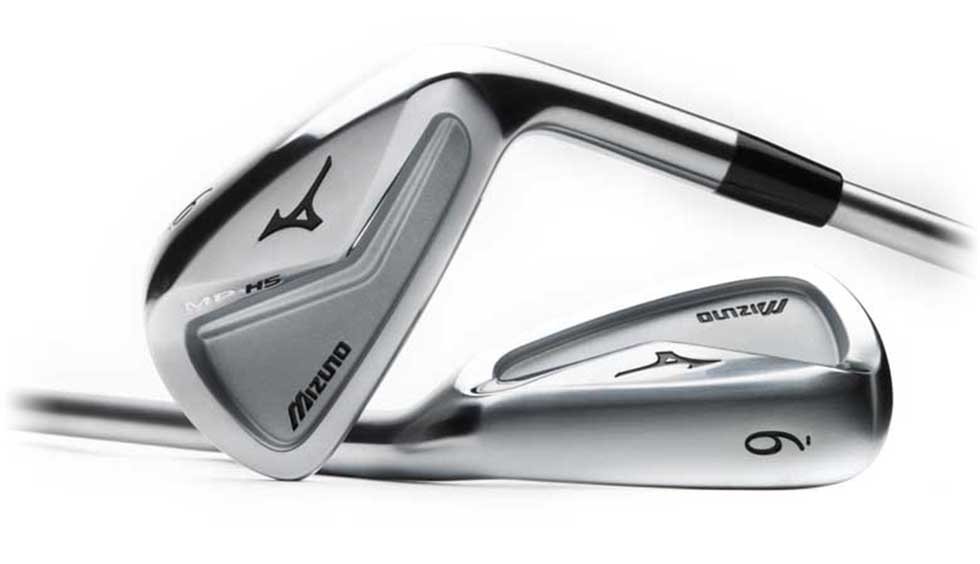 Mizuno Golf is a company long known for creating some of the games' best irons. In particular, the MP series has an almost cult following for their sexy looks and buttery feel. In the past, the MP irons were reserved for only the games absolute best players, or at least they should have been, considering their small size and punishing nature. For those needing a bit more help than the MP series could offer, Mizuno offered the MX and, more recently, the JPX series of irons. While there is absolutely nothing wrong with those lines, they did lose some of the appeal of the sleeker MP irons. Recently, however, the line between MP and JPX has been blurred as the company has created more player friendly MP irons. A few years back now, the company debuted the MP-H4 irons, whose aim was to deliver the look and feel of an MP iron with unmatched forgiveness. I was lucky enough to be the one to review those irons, and I must say that I really liked them, and even made a hole-in-one with them. However, the increased forgiveness came with an increase in size that resulted in a look that wasn't quite right. The company now has the successor to the MP-H4 in the MP-H5. The new set looks trimmed down from the previous version but still promises to deliver all of the forgiveness.

Specs
For the purpose of this review, I received the MP-H5 irons in the standard set make up (3-PW). Mizuno has decided to go an alternate route with these irons, opting to use the new KBS C-Taper Light shafts as the stock option instead of the go-to True Temper Dynamic Gold. The clubs came with the standard Mizuno Grips (a rebranded Golf Pride Tour Velvet), however I have since replaced those with my grip of choice, the PURE P2 Wrap.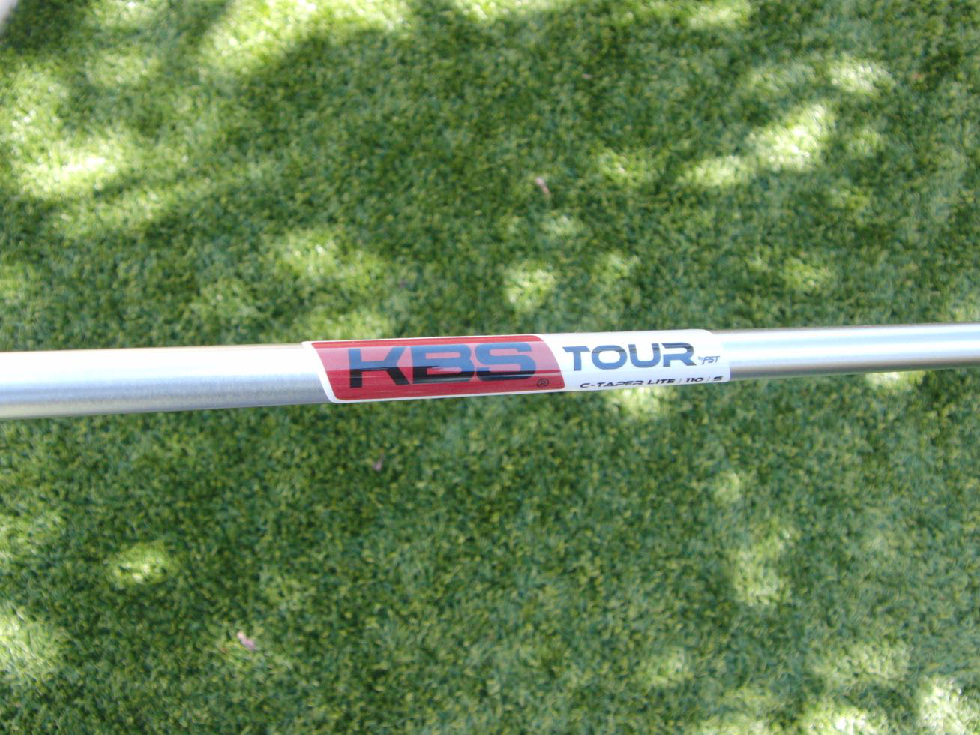 Technology and Design
Normally when you talk about the technology and design of a Mizuno MP iron, there really isn't much to say. The clubs are always forged using the company's patented Grain Flow Forged method and beyond doing something to redistribute the weight of the club there really isn't much going on. That, however, has never been the case in the MP-H series. In the long irons, 1-6 (and yes, you can get a 1 and a 2 iron), the clubs feature a full hollow design. These clubs use a high COR maraging steel face which the company says makes them easy to launch, adds to their distance, and makes them as consistent as ever. The hollow design allows for the club's center of gravity to be deep in the club and the sweet spot is located low on the face. The shorter irons, 7-PW, have a half hollow design, and feature a face, neck and body forged from 1025E carbon steel. These clubs are a bit smaller in size and are more like others in the "Player's Cavity" category.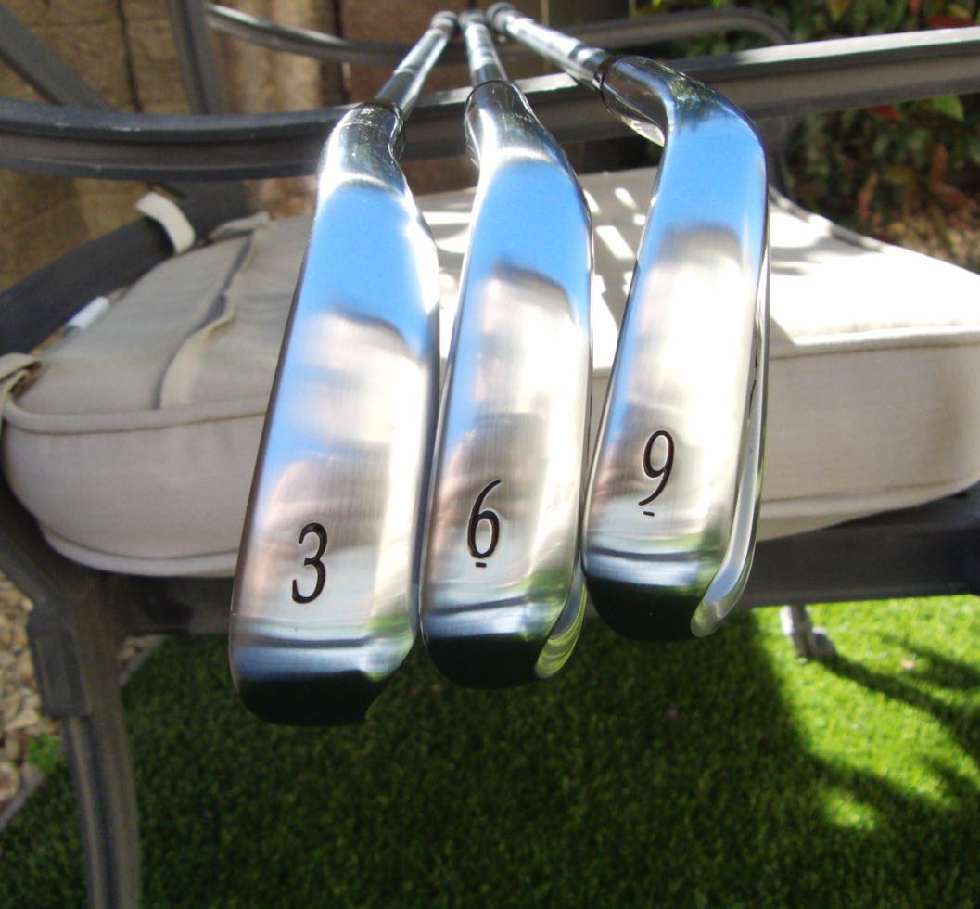 So what does all this technology mean for the average golfer? What it means is that there is a MP club that will actually fit their ability level. Mizuno recommends their irons to players base off of handicap; the MP-64 and MP-15, they say should be played by those with indexes of 8 or lower and even the more forgiving MP-54s are only recommended for those who pay to a maximum of a 12. According to Mizuno, these are much friendlier, allowing essentially a bogey golfer to play them.
Esthetics
If I wanted, I think I could sum this entire section up in one word; Beautiful. I'll admit that I am guilty of playing a club just because it looked good. A couple years back, for about a month, I had a set of the original Nike blades in the bag just because they were pretty to look at. I had no business playing those clubs, and after about a month, I had to stop. With the MP-H5 irons, I don't have to worry about this as the club is both good looking and forgiving. Mizuno does a great job of creating clubs that have classic lines and great looks, and, arguably the only set that failed to live up to the standard of MP irons were the MP-H4 irons. I noted in my review of those clubs that they were a bit on the bulky side, something that many thought took away from their appearance. The MP-H5 irons do not suffer from the same problem. While they are still larger than the average MP iron, the do a much better job of hiding it, and especially in the short irons, really aren't any larger than the MP-54s were.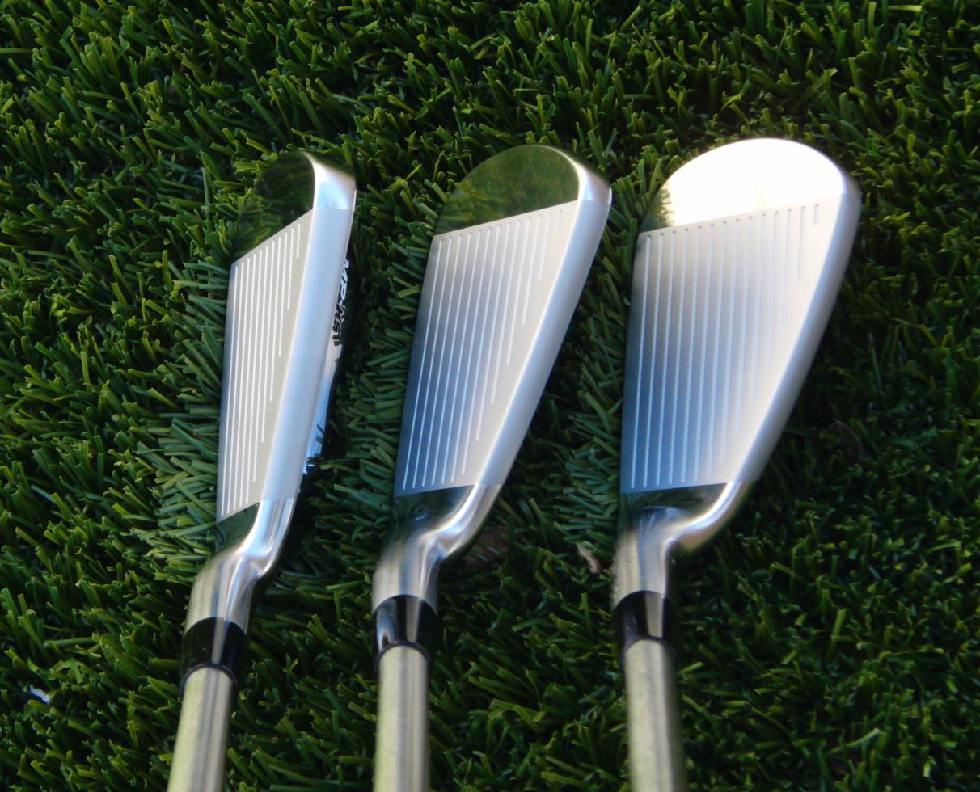 In the bag, the MP-H5 irons are great to look at. One of my favorite things about Mizuno MP irons is that they keep things simple, and the MP-H5 irons are no exception.  The top of the club has the Mizuno Runbird logo, and an MP-H5 stamp. On the sole is the iron number and in the cavity is the Mizuno wordmark. The cavity of the club uses a brushed metal look while the rest of the club is chromed. Sleek, simple, and beautiful.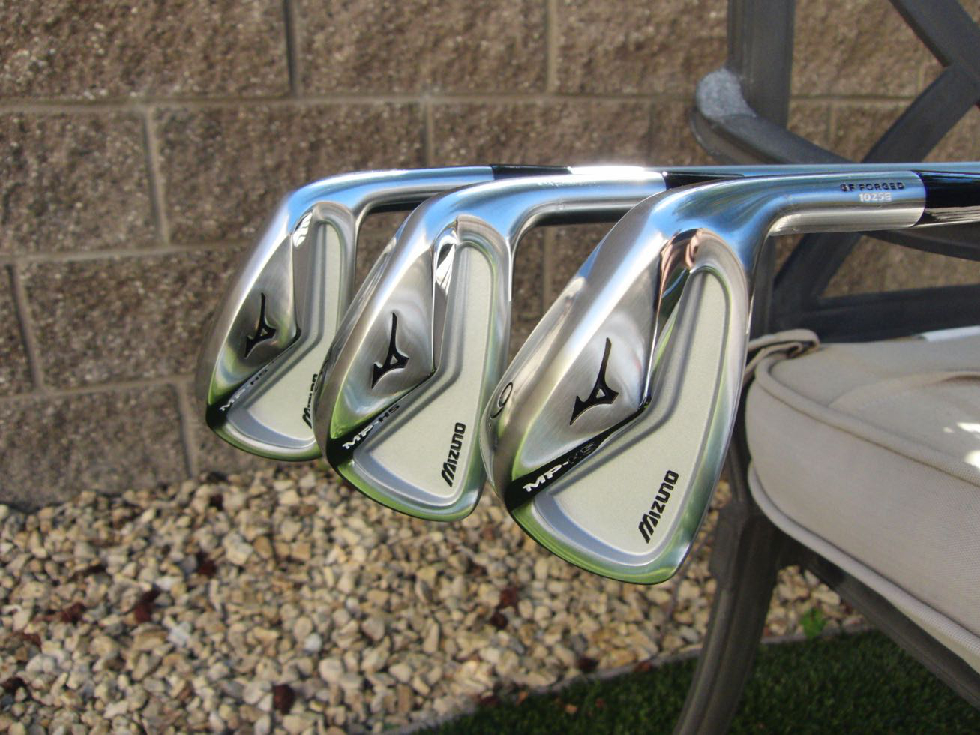 The good looks of the club continue at address. While they feature slightly thicker toplines than what you'd typically see on an MP club, it isn't by much. I'd say they are about the same as the MP-54 irons and not near the thickness seen on the MP-H4 irons. Another aspect of the club that I liked is the brushed steel look of the stock shaft (the KBS C-Taper Light).
Performance
While there are some that are perfectly willing to play clubs just because they look good, having a club that actually works well is key for the majority. In my opinion, I feel that the MP-H5 irons would be a really good fit for the majority of golfers, especially for those that take the game even a little bit seriously.  I've had the opportunity to play a good number of rounds with them at this point and have a few observations about them.
To start, distance is right on par with any other club I've hit. At the current time, I also have a set of PING i25 irons, and I hit those about half a club further compared to the H5 irons. That being said, the PINGs that I have were also built with lofts that are one degree strong, so that could at least partially explain that. On top of that, I don't really care if my 7 iron goes 145 or 150, what I care about is that it goes a consistent distance each time.  With the Mizunos that is what I get, at least when I hit it well. Obviously with any iron, you'll lose a bit of consistency when you don't strike the ball well, but with these, it doesn't feel like too much.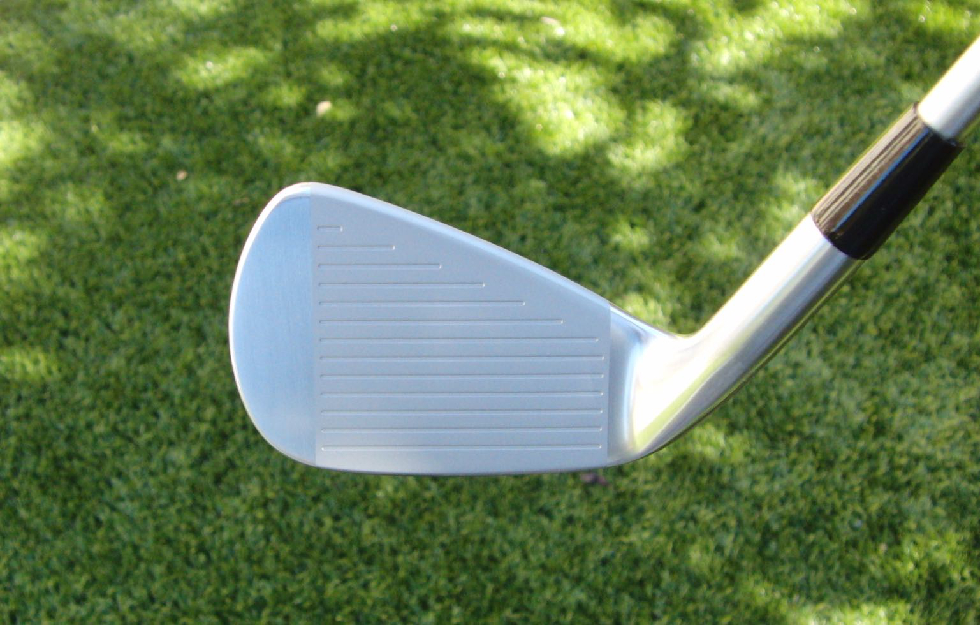 Mizuno MP irons normally come along with two different feels. Many golfers, and better ones especially, love to talk about the soft, buttery, solid feeling that Mizuno irons achieve at impact. On the flip side of that however, is the stinging, painful sensation that normally accompanies poor strikes. Having played a number of Mizuno irons (MP-64, MP-H4, MP-54), I can tell you that these feel just as good as any of those. The punishment on mishits is much like the MP-H4s, which is minimal.
The tendency with game improvement irons, which is the category I believe these fall in, is to make them large as that helps add to their forgiveness. Forgiveness is a wonderful thing to have, but often times that comes at the expense of the club feeling kind of clunky, turning off the better player. As I said when I was describing the looks of these clubs, they are larger than the average MP iron, but by no means would I say that they are large or oversized. This is one of the reasons I believe that even a scratch golfer would feel comfortable playing these clubs; they are bigger, no doubt, but not so much that they feel like shovels.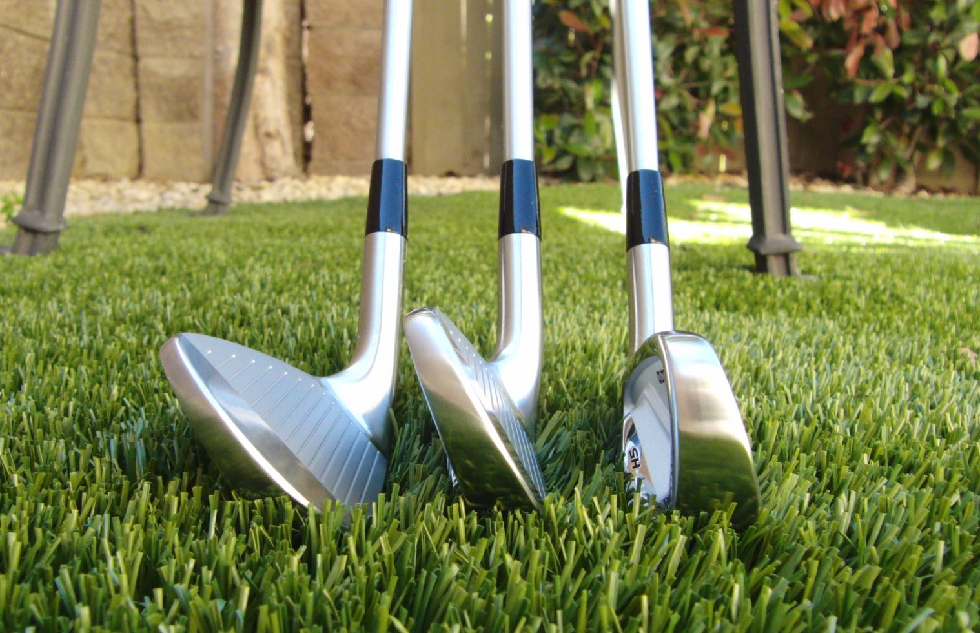 Turf interaction with the club feels very good. If I had to classify myself as a picker or a digger of the golf ball, I'd probably say I'm a picker. That being said, when I'm playing my best golf, I do take small divots, and I don't feel that these get caught up or dig too much. Performance out of the rough is good as well. I've found that smaller clubs tend to twist or otherwise get caught up in thick rough, while clubs that are too big can be tough to get through all that grass; the MP-H5 irons are right in between and perform very well.
Conclusion
In my mind, there are very few golfers that the MP-H5 irons wouldn't fit well. Mizuno has done a great job creating a set that will apply to a wide range of golfers, something which is not easily done. I think that anybody from a scratch golfer to a bogey golfer could put these in the bag and be happy for a long time. For those like me who are constantly striving to get better, this is a set that I could grow with and not feel limited as I get better. Good golfers will find the feel and workability they are looking for while the inexperienced player will find the forgiveness that they need. At $999, the set isn't exactly cheap, but is still priced competitively for a new set of irons. No matter you level, if you are on the hunt for new irons, these should be on your list to check out.