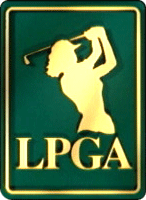 The LPGA cruises down to the Jersey shore to compete at the Mariott Seaview Resort and Spa. On its 20th anniversary, the 54-hole tournament is being played on the par-71 6071 yard Bay Course and features a $1.4 million purse with $195,000 going to the champion.
Cristie Kerr won in dramatic fashion last year with a single birdie putt at the 18th to defeat Giulia Sergas and Paula Creamer. Five players were within one shot of the lead heading into the final two holes. Kerr's playing partner, 17-year old amateur Creamer, entered on a sponsor's exemption and nearly snatched the tournament from Kerr. As irony would have it, this is also the first course Kerr played as a professional in 1996 through a sponsor's exemption.

This year Cristie Kerr will also serve as "apprentice chef" to the Food Network's Iron Chef Masaharu Morimoto preparing delicacies for over 1,000 attendees at a pre-tournament special event hosted by Shoprite and Sun National Bank. Proceeds benefit ShopRite LPGA Classic charities and the Ruth Newman Shapiro Cancer and Heart Memorial Fund.
Tour rookie Paula Creamer has already accomplished several goals in her eighteen years. She won her first LPGA tournament at the Sybase Classic two weeks ago on the same week as she became a high school graduate. The "Pink Panther" will be in attendance to try and score another hefty paycheck on the LPGA tour.
Number-one player on tour Annika Sorenstam (1998, 2002) won her 14th LPGA title here creating a new tournament record of 17-under par. Sorenstam captured her second Shoprite Classic title four years later with a final bogey-free round overcoming a three-shot deficit to card a 5-under par 66 for her 37th victory on tour. With a second-place finish last weekend at the Corning Classic Annika has now topped the $1 million earnings mark. A sniffle-free Annika will challenge the field this weekend.
Previous winners at the Shoprite Classic include Se Ri Pak (1999) who recorded the second lowest tournament score behind Sorenstam with a 15-under par. Inaugural (and two-time) event winner Juli Inkster(1986, 1988) will attempt her third victory here this week.
Colorful Christina Kim is still struggling to make an impact on tour. With eleven starts, two top-10's and 24th on the ADT Official Money list, Christina is on the verge of a victory.
Meena Lee placed second at the Corning last week and has now topped the $100,000 mark on the money list. With ten starts and her first top-ten finish Meena earned exempt status for the 2005 LPGA tour by finishing in a tie for 25th at the LPGA Final Qualifying Tournament.
LPGA "hotties" Natalie Gulbis, Erica Blasberg and Jennifer Rosales have also signed on to play at the Shoprite. Gulbis leads the golfers in the number of sub-par holes for 2005. Blasberg recently earned non-exempt status at the LPGA Q-School Qualifying Tournament with a tie for 32nd position. Jennifer Rosales is currently tied for sixth in rounds under par, seventh in greens-in-regulation and began 2005 with a victory at the SBS Open. Expect a heated battle this weekend as each player tries to improve their stats.
Veterans Meg Mallon, Laura Davies, Grace Park, Karrie Webb and Wendy Ward will be out on the field grinding it out attempting to show the young guns how to score.
Watch the LPGA on ESPN2 this weekend: Jun 3rd 4:00-6:00 p.m., Jun 4th 2:00-4:00 p.m. and Jun 5th 3:00-5:00 p.m.(ET)