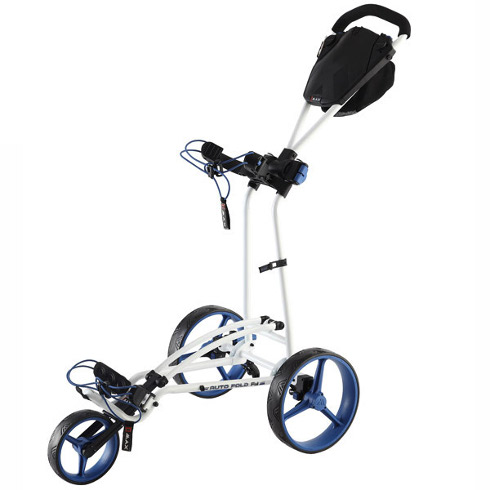 The Big Max Autofold is billed as fast, compact, and flat. In fact, it's one of the flattest folding carts on the market.
I drive a hybrid car, and I can tell you that while the mileage is excellent, the trunk space sucks. When heading for the golf course, if it's more than just me playing, it's going to be a tough fit. I can get two carry bags in the trunk and possibly wedge in a push cart. If two of us have carts, one bag is going to wind up on the backseat, maybe both.
So when I got the opportunity to try out the Big Max Autofold FF, I jumped at the chance. If any cart could fold as flat as the Autofold promised, it would go a long way toward solving to my trunk dilemma.