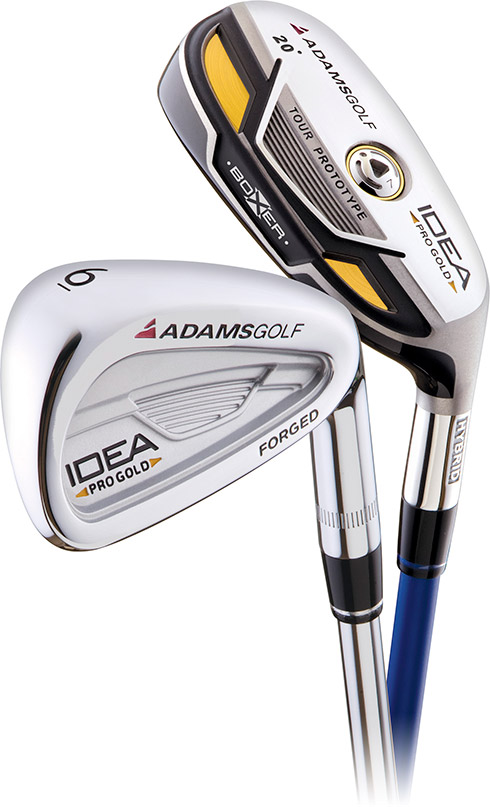 Don't let the two hybrids fool you. The Adams Idea Pro Gold Irons are intended for better players of all ages. Adams has taken it upon themselves to do you a favor and remove the temptation of those 3- and 4-irons by replacing them with easy-to-hit hybrids. Chances are, after you play these clubs for a little while, you won't even miss the long irons.
Adams Golf has been making some great equipment for years, though at times the general golfing public has seemed oblivious to their efforts. Adams is out to change that. While Champions Tour star and PGA Tour legend Tom Watson is probably the best known Adams staffer, the company is beginning to get some exposure with PGA Tour players.
Last year, Adams signed Aaron Baddeley and Rory Sabbatini to endorsement deals (not to mention Tommy "Two Gloves" Gainey from Golf Channel's Big Break). There are Adams staffers on the LPGA and Nationwide tours, as well as on the Long Drivers of America circuit. All of which should help convince more "Joe Golfers" to give Adams clubs a try, and they'd be well advised to at least take a look.