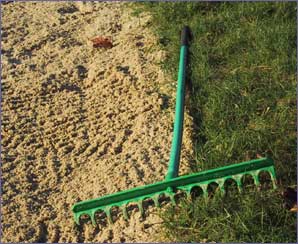 When you're done raking a bunker, should you place the rake inside or outside the bunker?
That simple question has long perplexed individuals. We hear it's even been the cause of at least one divorce! What do the rules say about bunker rakes – they sure are a mystery. Let's get an answer.
In either position – in or out – the bunker can affect a player's ball. Outside it could knock a ball into a bunker (or prevent it from falling into one), and inside it could keep a ball in a bunker or bury under the rake.