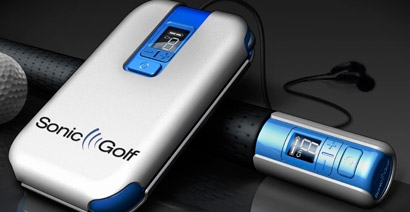 Several years ago John Novosel released a book called "Tour Tempo." The book has been a big help to many golfers, including those in the Reading Room section of our forum. The premise is that most PGA Tour players swing at about a 3:1 ratio, and that you should as well.
The "Tour Tempo" training regimen involves swinging to a series of beeps, spaced at a 3:1 ratio and at whatever total speed best fit your personality. Though the practice undoubtedly helped some golfers, I personally found swinging to beeps to be annoying and ungratifying. Plus, so long as you hit the beeps at the right time, your swing was deemed to have good tempo, regardless of how quickly you snatched the club away at the start of your swing or how smoothly you accelerated from the top.
As a decent golfer, I realize the importance of tempo, but I've yet to discover a great way to teach and learn tempo. I was excited the first time I heard about Ph.D. scientist Dr. Bob Grober's Sonic Golf system, which converts the rotational movement of the club into a sound gradient. Vijay Singh used it to win the 2008 Deutsche Bank tournament and the FedExCup, making the Sonic Golf system a legitimate $10M idea.
Read on to see what we thought of the Sonic Golf system.