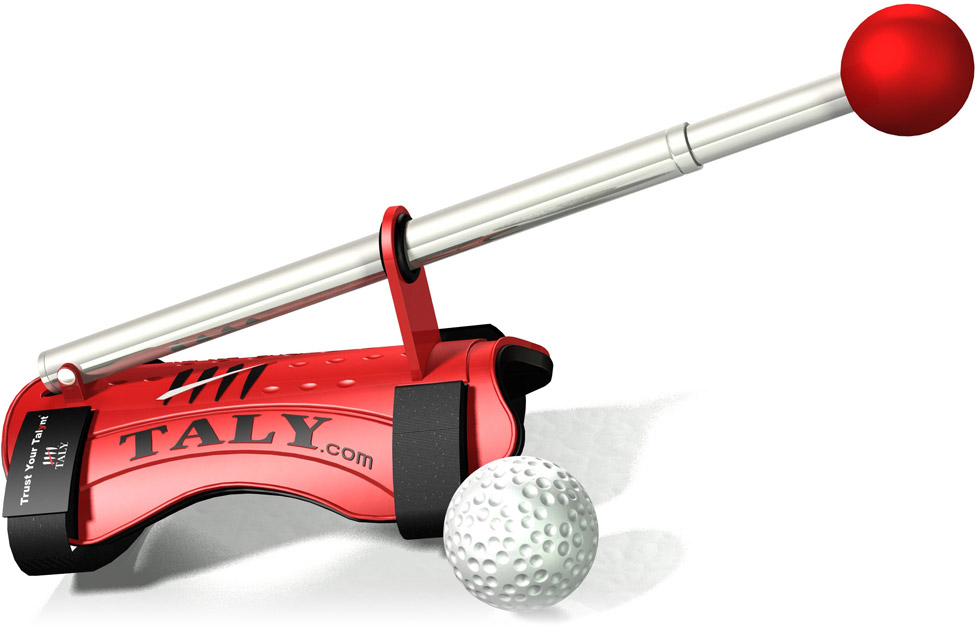 The world of golf training aids is vast. Sometimes it seems as though every serious instructor has his name on some gadget or another. Some work. Some work really well. Others do not.
Then there are the guys who don't teach golf for a living. Sonic Golf comes from a scientist. And the item pictured just above/to the right, the "Taly MIND Set," comes from a slightly better than average golfer named Taly Williams. He's also not an instructor.
Does that make the "Taly" (even the inventor prefers to call it the "Taly" instead of the official "MIND Set" name) better or worse than the others? Let's find out.