Titleist has long been the number one ball on tour. At one point, a Titleist had one over 40 consecutive US Opens. Tiger Woods ended that streak, and with the likes of Woods, Duval, Mickelson, and a few others playing balls from Nike or Callaway, Titleist finds itself in an unusual position.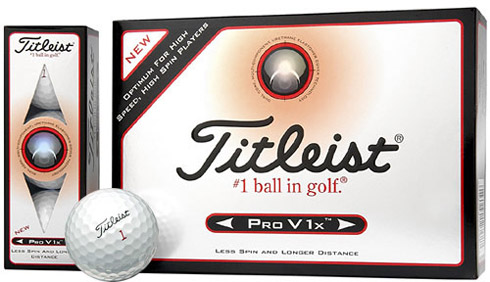 Vijay Singh and Ernie Els both play Titleist, and this week at the WGC-Amex, 12 of the top 15 finishers played the Titleist Pro V1 (x or no-x). Titleist equipment has always been for serious ballplayers, and the Pro V1 is no different.
At $56 MSRP (and about $40-45 retail), this ain't no "32-pack for $19.99" kinda ball. I just found two-dozen Titleist DT-Spin (90 compression, three-piece, liquid center) in my closet. I wonder how they'll play these days.