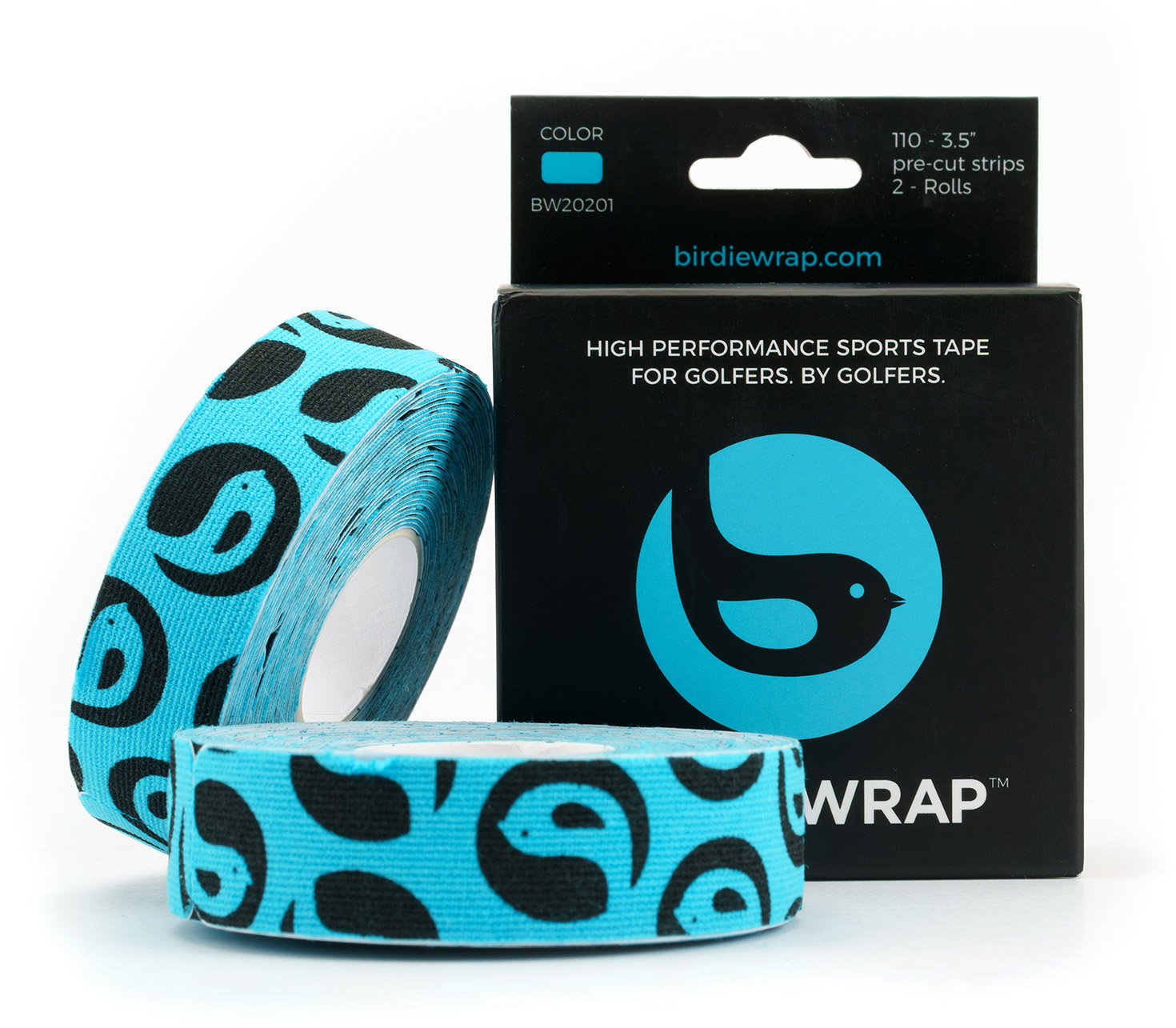 BirdieWrap, at birdiewrap.com, is just what it looks like: pre-cut pieces of tape in a colorful style that make it easy to apply just the right amount of tape to your fingers, your heel, or anywhere that you may currently use athletic tape to solve hot spots, small cuts, blisters, or other ailments.
BirdieWrap asks if golfers:
Have hot-spots or blisters show up during a round or a long session at the driving range?
Get irritated by small nicks and cuts that seem to appear only when playing golf?
Think about how you can eliminate distractions from your game?
Use band-aids or white medical tape to wrap your fingers?
Of course, if you meet any of those criteria, BirdieWap can help. Does it?