This past year, the golf world saw Callaway revive a couple of old favorites with the reintroduction of the Big Bertha woods and Apex irons, the latter of course being made famous under the Ben Hogan name. Earlier in the month the Big Bertha's received their first update with the V series and now it's time for a new set of Apex irons. It should be no surprise that Callaway takes feedback and suggestions from its tour players seriously, so when they asked for a new blade, the company got to work; the result is the new Apex Muscleback irons. In addition to the new blades, the company has new matching utility irons to go along with them.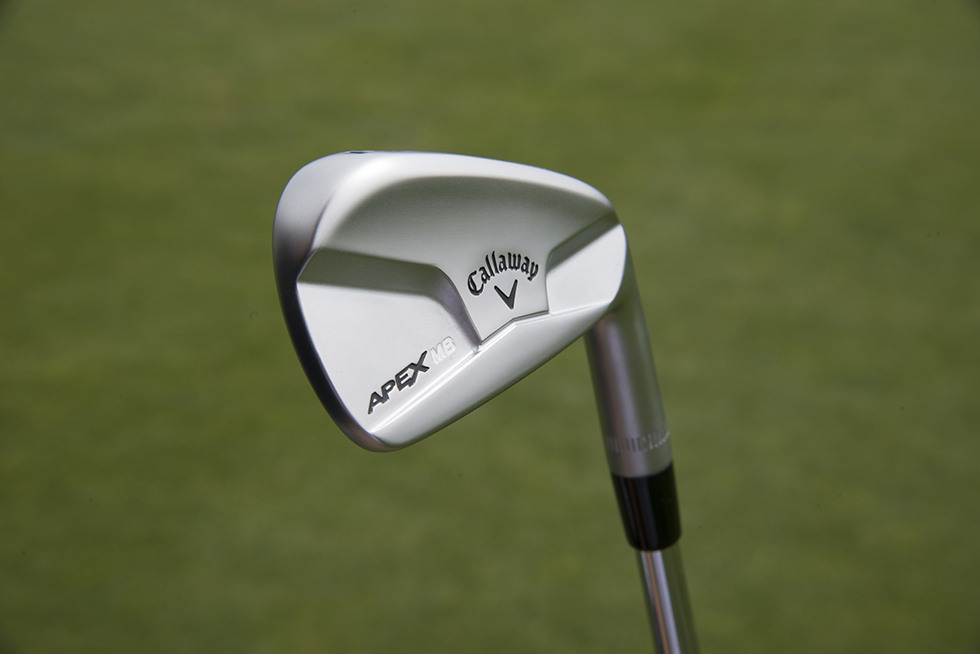 Callaway describes the new clubs as having a classic muscleback design. To start, the clubs (like nearly every blade) are forged from soft 1020 carbon steel, giving the clubs a very soft feel through the ball. The new sticks also have the companies High Performance Grooves (the same ones found on the Apex Pro irons). These grooves are wide spaced and built to give gofers more control and consistent spin out of a variety of different lies. Also designed to increase playability from a multitude of lies is the sole camber, which has been designed to optimize turf interaction. According to Callaway, these clubs are going to give players everything they expect in a blade but with even more playability.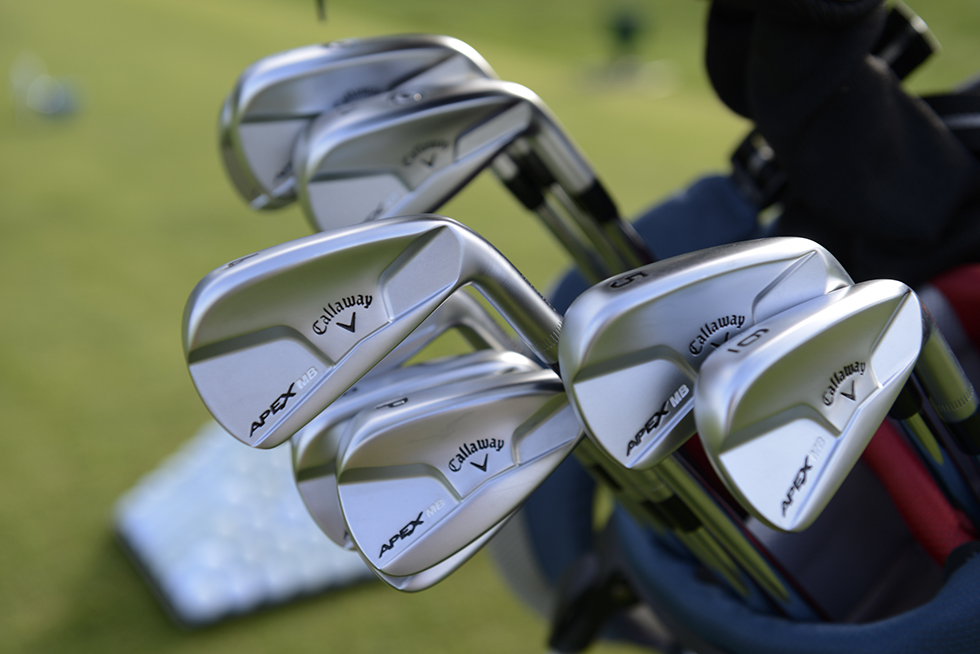 The stock shaft for the Apex Muscleback is the KBS Tour-V, and they are offered from 2 through PW. The clubs are set to be released on September 12th and carry a price tag of $1,099.
Also making its debut on September 12th will be the new Apex Utility irons, which the company promises to have great performance, playability and forgiveness. To get a utility iron with all of these features, the company had to pack it full of technology, and that is exactly what it did. The new irons have a Forged Face Cup design, which uses a Carpenter 455 Forged Face Cup to create higher ball speeds across the entire face to give players the distance they are seeking. If the technology here sounds familiar, it's because it is the same as what's featured on the companies fairway woods and hybrids, which also have the reputation of being long. To help give it increased forgiveness, the company has put a weight on the clubs sole which lowers the center of gravity making it easier to hit high, quality shots. Also aiding in the forgiveness department is the clubs hollow body construction.
The utility irons come with a choice of either steel (KBS Tour-V) or graphite (UST Recoil 680 F4) shafts. In addition to those two, there are other options available at no additional charge. The clubs come in three different lofts; 18°, 21°, and 24° and carry a price of $229 for the steel shafted versions or $249 for the ones with graphite.