Recently, we covered Cobra's new S2 drivers and fairway woods, which were said to offer numerous improvements for this year in terms of forgiveness and distance. With that in mind, it would be safe to say the the newest game improvement irons and hybrids from Cobra have the same exact intention – to help improve your game as much as possible.
At the time of that release, we had no idea that there were some shakeups right around the corner. The guys at Cobra aren't going to let a little thing like the sale of Cobra from Acushnet to Puma stop them from rolling out some new hardware. We'll get to the few details we know about the Puma/Cobra acquisition in a minute, but first lets check out the latest in the S2 lineup from Cobra.

S2 Max Iron-Hybrid Set
The long iron substitute hybrids are still all the rage among many golfers. Golf Digest even goes as far as saying that you're making a mistake if you have any iron longer than a 5I in your bag. If the larger-headed, forgiveness-laden long sticks are more of your cup of tea, the new Cobra S2 Max iron-hybrid set may be just what you're looking for.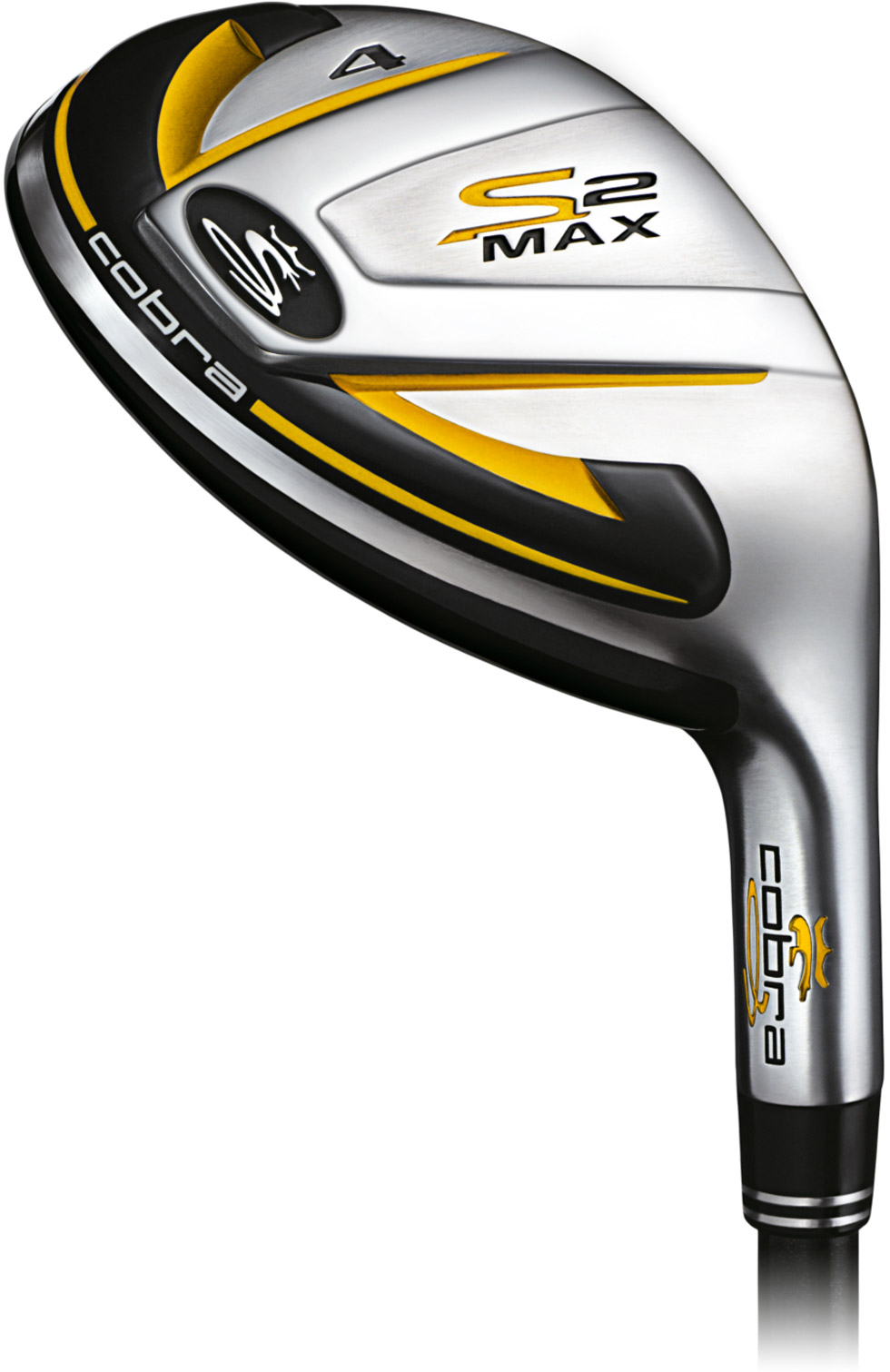 The Baffler-style hybrids come loaded with a lot of the technology that make the S2 drivers and fairway woods such strong competitors in their respective markets. One such feature is their exclusive 9 Point Face Technology, which is a key factor in keeping the ball speed consistent on contact all across the face. As we all know, ball speed is probably the biggest contributor to distance, so expect it to produce nearly just as well on mis-hits as it does on perfectly square contact. Ball speed isn't the only area that the 9 Point Face helps – it's also designed to improve accuracy on those mis-hits as well, thanks in part to a bigger sweet spot.
The Cobra S2 Max Iron-Hybrid Integrated set has been specifically designed and tested to achieve correct and consistent distance gaps between clubs. The set comes pre-customized with hybrids and irons, so players don't have to choose which irons need to be replaced by hybrids. In addition, the hybrids were designed utilizing the technology of our No. 1-selling Baffler hybrid and provide the superior forgiveness, accuracy and versatility that mid- to high-handicap golfers desire.

Tom Preece, VP of Research & Development – Cobra
When it comes to game improvement, a larger sweet spot and mass forgiveness isn't the only piece to the puzzle, and Cobra's engineers are fully aware of that. That's why they designed the irons with a wide sole and low profile that they say helps launch the ball high in the air. While the irons keep a low profile, the hybrids in the set have a deeper face, giving a larger all-around contact surface.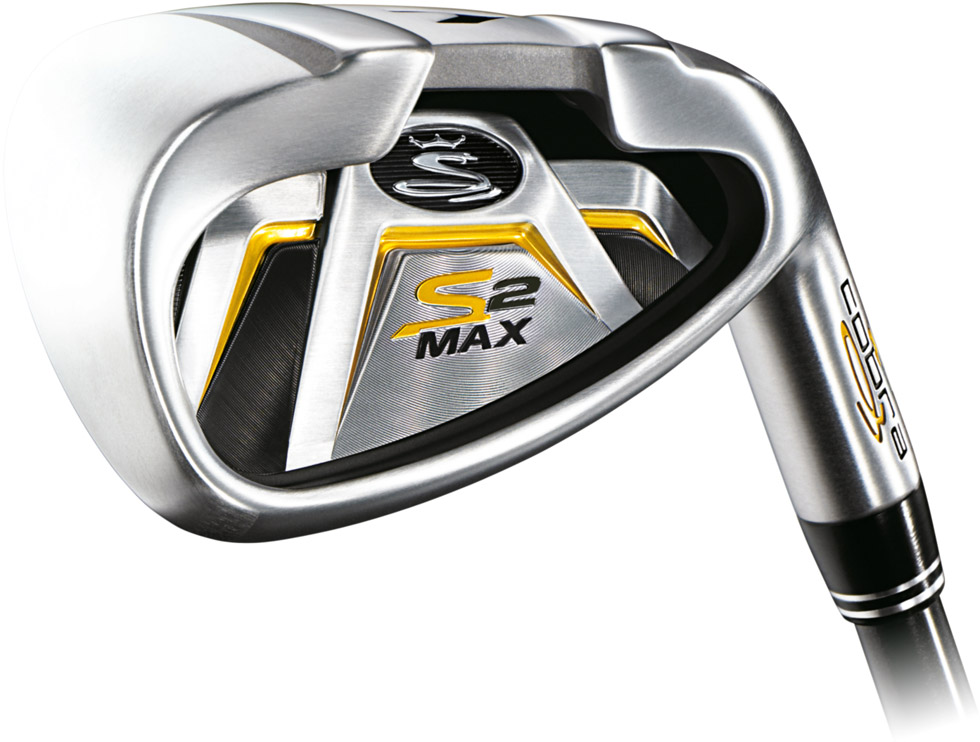 Options
There are actually two men's sets available (steel and graphite), as well as women's and seniors' models. Included in the men's graphite set are 3H-5H, and then go up from 6I through PW, all of which come with the Aldila DVS-HL shafts. The suggested price for the graphite set is $776.
The men's steel set is slightly different, as it comes with two Aldila DVS-HL graphite-shafted hybrids (3H and 4H), while the 6I-PW come loaded with lightweight FST steel shafts. Expect this set to be well over $100 cheaper, as they have a MSRP of $632.
Of course we couldn't leave out the ladies and seniors' sets. They both step up one hybrid to include a 4-hybrid up through a 6- hybrid, though the women's version is differentiated by a light blue color scheme in place of the normal Cobra black. The rest of the set goes 7I-PW and a sand wedge is included as well. Like the men's sets, the standard graphite shaft is the Aldila DVS-HL, and come with a suggested price of $776.
If you think the S2 Max irons might be the ones for you, but you're like some of us who refuse to give up the long irons, you're in luck, as Cobra has created a full iron set to complement their iron/hybrid mixed sets. All of the same qualities are there – cast 431 stainless steel head, 9 Point Face Technology, low CG, and wide sole. Like the iron/hybrid sets, you have your choice of the FST steel ($500) or Aldila DVS-HL graphite shafts ($630).
As an addition to any previously mentioned combination, Cobra offers a gap wedge and sand wedge at an additional price. They all come topped with Golf Pride grips, and are available for both righties and lefties. The standard array of L,A,R, and S shaft flex options are available to suit the needs of your swing speed, and if you prefer something other than what's stock, there are custom shaft options available. You should see the new S2 Max sets in stores anytime soon, as they are shipping now.

Acushnet Agrees to Sell Cobra to Puma
Earlier on I mentioned something you may have heard about in the past few weeks – the sale of Cobra Golf to Puma. This certainly opens up a number of questions, most of which we don't know the answer to at this point, but as more details are released, we'll let you know.
As for what we do know, first and foremost, the sale isn't final at this point in time, though that's normal in situations such as this one and there's no reason the sale won't go smoothly. The Acushnet Company is dedicated to providing the same quality of service to everyone from their sales team to their customers throughout this transition.
The pending regulatory approvals of course don't happen overnight, but the sale is expected to take effect early in the second quarter. According to the statement released by Acushnet, all associates dedicated to the Cobra business are expected to become employees of Puma.
From a fan's perspective, this sale is pretty exciting, as there's nothing wrong with bringing more competition to the market. Puma certainly shows that they want to become a major player in the golf industry with this purchase.
One has to wonder though, how will this change affect the pros playing under Cobra's sponsorship? Here are some things to think about: until now, Puma only supplied golf apparel. At least two Cobra-sponsored players (Camillo Villegas and Ian Poulter) actually have their own clothing lines (which I don't think is going to change), so with that in mind, does Acushnet try to keep them around for the Titleist brand? On the flip side of that, Rickie Fowler is with Titleist for clubs, but with Puma for apparel. If Fowler is in fact the next big thing (isn't there one every year?), it would certainly make sense for Puma to put these newly acquired engineers to work, making something that Fowler would play in hopes that they could get him 100%. At this point, I'd think for the time being, it will be like the arrangement Nike and Tiger had back before Nike made clubs, and then as Puma expands their lineup even more, maybe they'll lure Fowler in.
Feel free to let us know what your take on all of this is in the comments below. See ya next week!