How do you improve on one of the more popular game improvement lines of the past few years? If you're Mizuno, you don't – instead, you pull all the great ideas and technology from your assets around the world, and build something new.
Some may mourn the loss of Mizuno's MX line (myself included, the MX-300s are still seeing heavy rotation in my bag, and I don't plan on changing anytime soon), but after taking a look at the new JPX-800 and JPX-800 Pro there's a good chance those feelings will change. The JPX line, in fact, is set to be Mizuno's global (as in, not U.S. or Japan only, as we've seen in the past) brand of game improvement gear, and becomes the newest complement to the award winning MP line.

Before we get into the details and minutiae of both the JPX-800 and JPX-800 Pro irons, kicking this week off is a quote from Mizuno's Marketing Communication Manager, Iver Maple, about the new JPX brand in general:
The BIG story is our launching a new brand in the game improvement category, JPX, with two new irons, the JPX-800 and the JPX-800 Pro. This is our biggest commitment yet to the Game Improvement category, and the product is unbelievable. We think it could be a "game changer." We have combined all of our R&D capabilities from Japan, Europe, and the U.S. to put every possible technology into these irons and launch it as a GLOBAL brand.

Iver Maple, Marketing Communication Manager
Mizuno JPX-800 Irons
Leading off this new line is the JPX-800 irons. Mizuno's engineers had two primary goals in mind when designing these irons – first, make them very forgiving, and second, make them extremely long. To achieve these distance goals, they included components such as MAX COR Technology, Hot Metal face construction, and an "exotic" pocket cavity. This explosive combination takes the JPX-800 irons to the maximum legal limits for energy transfer, making them the hottest irons Mizuno has ever produced.
Mizuno's venerable Hot Metal construction has undergone some enhancements this year, as it now makes use of a new manufacturing process in which the material's natural strength is increased, allowing for a reduction in the face thickness. This ultra-thin face leads to a greater "trampoline effect" (for lack of a better description), and ultimately greater distances. This new pocket cavity design and external power bar expands and extends the sweet spot, and also helps to locate the center of gravity low and deep, further promoting extreme forgiveness. The final product is Mizuno's most forgiving and longest iron ever made.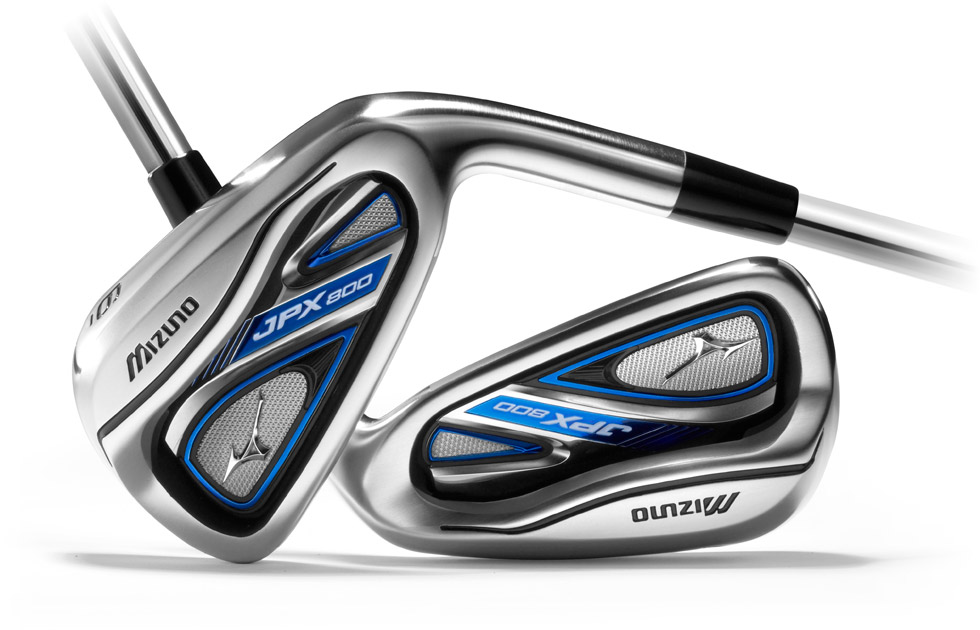 The JPX-800 isn't just a one-trick pony though; distance and forgiveness weren't the only thing they had in mind when designing them. Thanks to an aggressive triple-cut sole, the JPX-800 should make for solid ball-striking, regardless of lie. On the back side is a multi-material cavity badge, which assists in tuning the sound and feel that existing Mizuno customers have come to expect, and new customers will love. Finishing it all off is a durable double nickel chrome plating finish.
Mizuno has always made very good game improvement irons, but we've mostly been recognized for our MP line of game enhancement products. JPX is by far Mizuno's strongest global commitment to the game improvement category, and we took dead aim at our competitors to beat them in every category of game improvement performance, especially distance and forgiveness. The JPX-800 is truly an incredible iron, and players are going to be blown away by the distance gains they'll experience versus whatever iron they are currently playing.

David Llewellyn, Golf Club R&D Manager, Mizuno USA
Options and Availability
The standard set contains a 4I up through a gap wedge, and comes with your choice of either steel or graphite shafts. The stock shaft is the True Temper Dynalite Gold XP (available in R300 and S300), while the graphite option is Mizuno's Exsar IS4 (offered only in R flex). The stock grip is the tried and true Mizuno/Golf Pride M-21 58 Round. Of course, all of this can be customized to meet your needs – Mizuno's Custom Club department is only a phone call away. Both left handed and right handed models will are available. MSRP is set at $699.99 for steel shafted models, and $899.99 for graphite.
Mizuno JPX-800 Pro
If you like what the JPX-800 has to offer but you're looking for something with a littler more control, in maybe a slightly smaller package, the JPX-800 Pro might be just what you're looking for – especially if you're not quite ready to step up to Mizuno's MP line.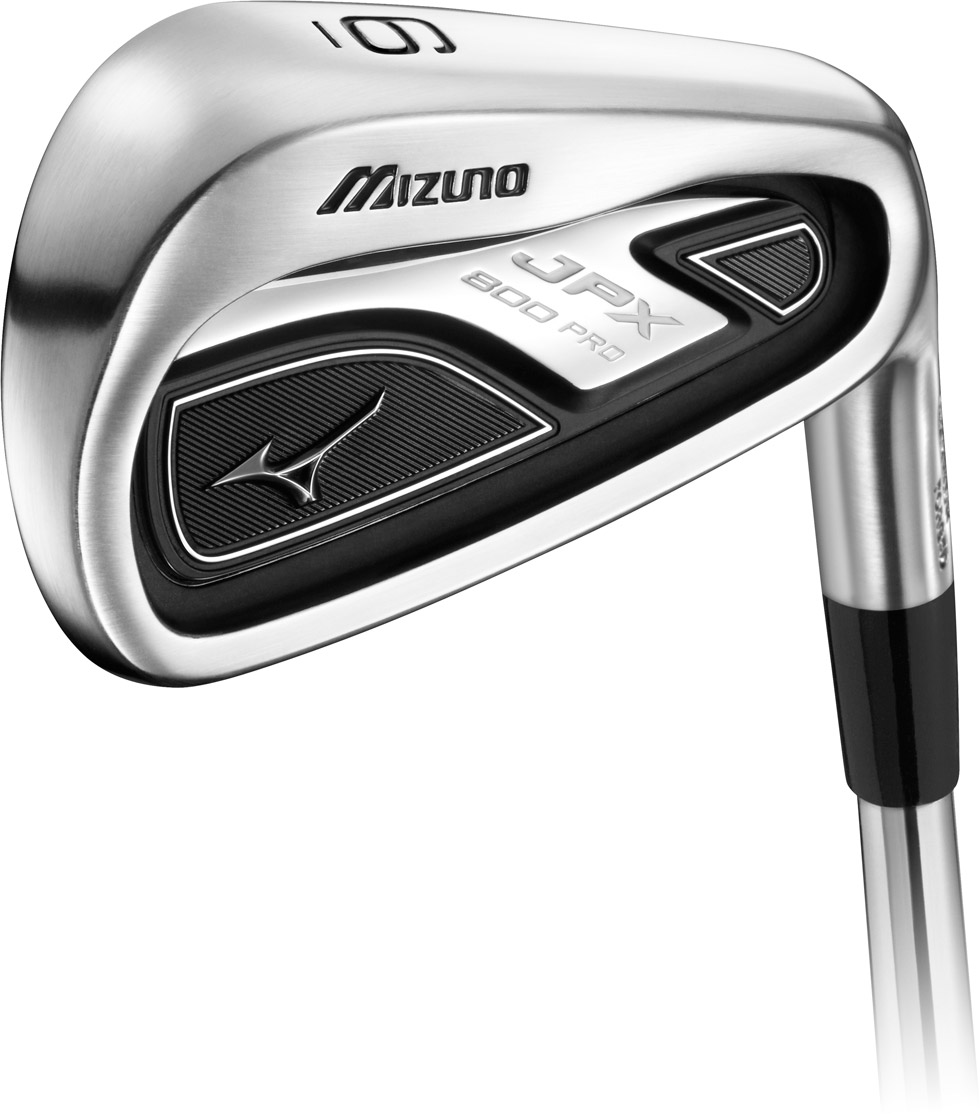 Featuring the largest sweet spot ever in a Mizuno Grain Flow Forged iron, the new JPX-800 Pro promotes distance and forgiveness though maintains a smaller, and more workable profile. We'll get to that part in a minute, but for starters, you should know that the JPX-800 Pro screams distance, as it clocks in with the highest CoR values ever in a single piece Grain Flow Forged iron.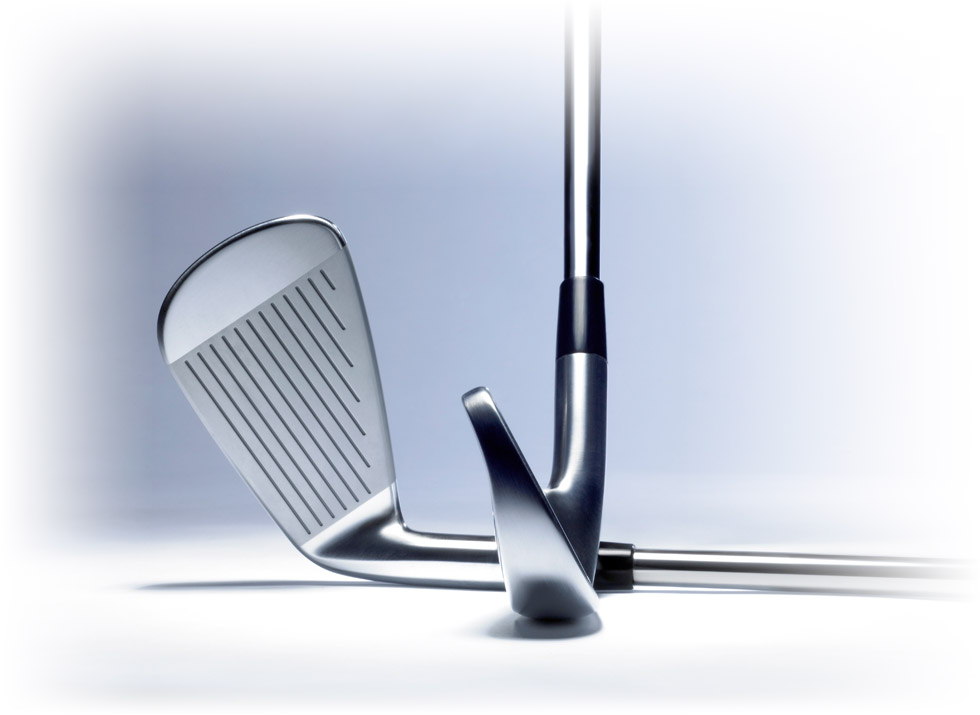 So how does it achieve this? First, a large cavity is carved into the soft 1025 "Pure Select" mild carbon steel using a CNC milling process that thins the face, which in turn leads to a greater rebound effect and an increase in ball speed off of the face. This process also works by creating a lower, deeper, more optimal CG for more consistency on off center contact.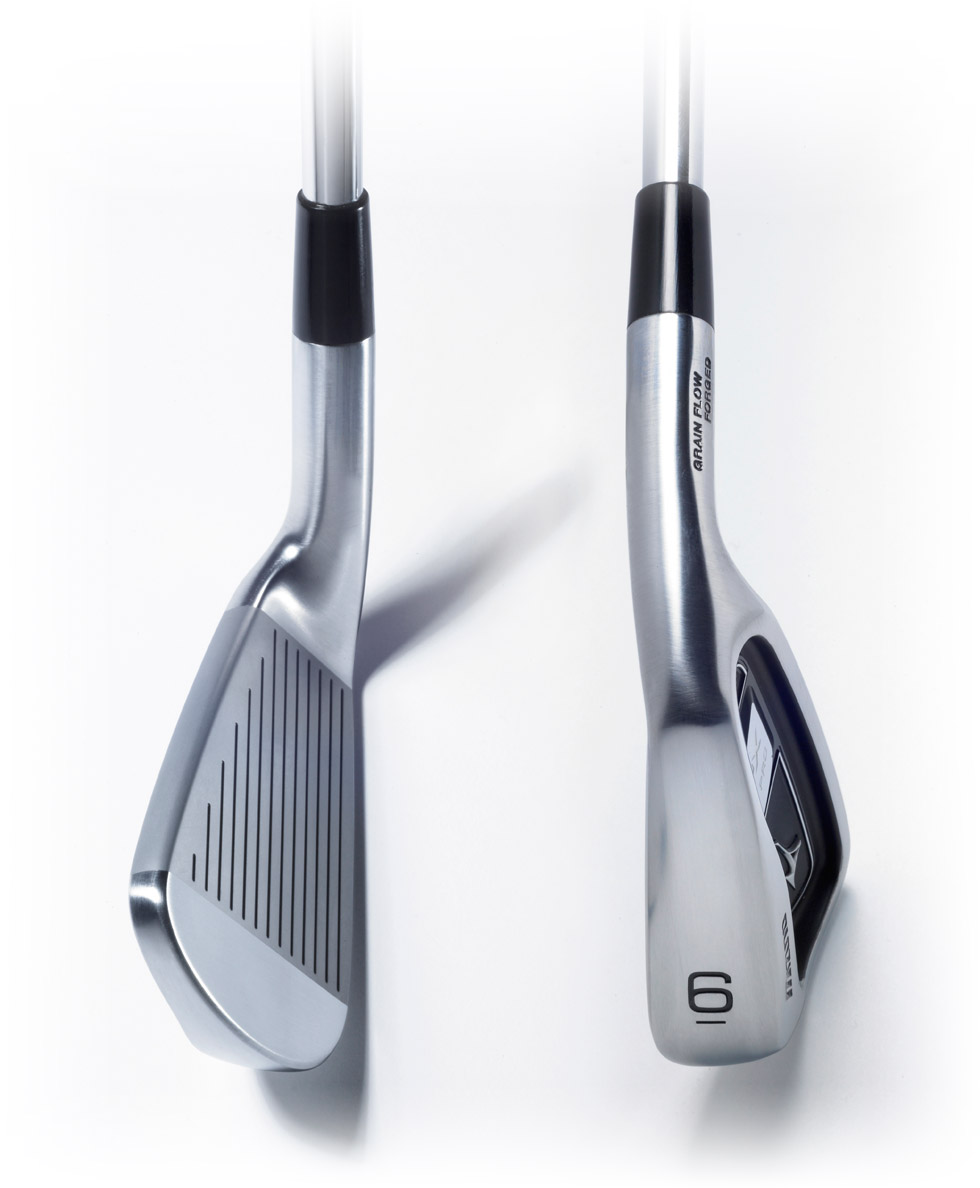 As to be expected, Mizuno paid attention to how the final product sounds and feels, as they have a long standing reputation for creating some of the softest, most consistent feeling irons on the market. This is accomplished not only by the Grain Flow Forging process, but also via the use of Modal Analysis and Harmonic Impact Technology.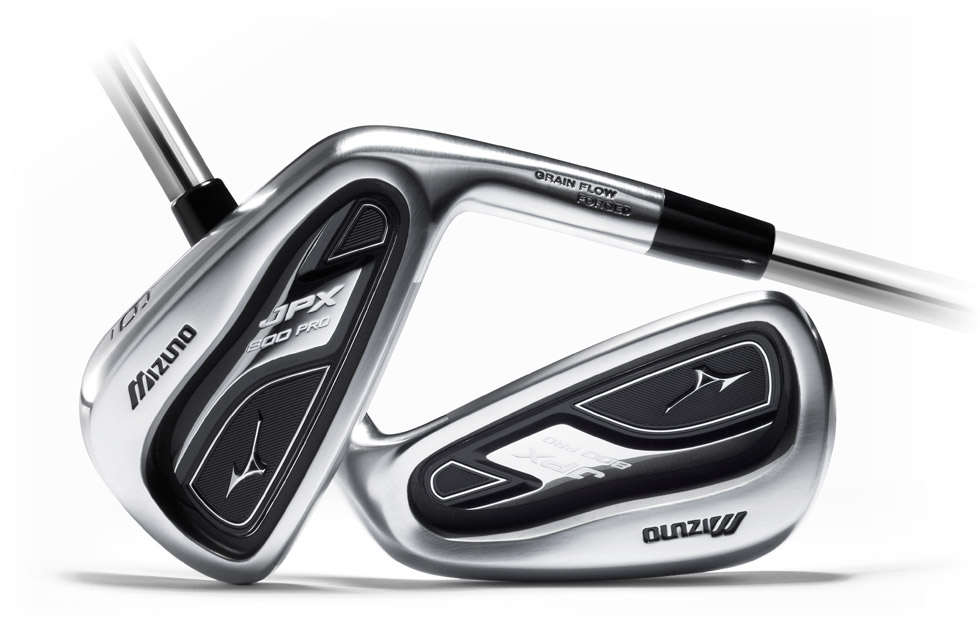 In terms of size, the JPX-800 Pro has a smaller, more workable head than the standard JPX-800 and has a thinner topline, as well as less offset. Like it's larger sibling though, the Pro model employs an aggressive Triple Cut sole design, making it easy to take into just about any lie.
For the player looking for distance and forgiveness, but also the unmatched soft, solid feel of a Grain Flow Forged iron, the JPX-800 Pro is a match made in heaven. With the JPX-800 Pro the player is really getting the best of all worlds. Increased ball speeds are going to provide the extra yards all players are looking for, and the low and deep center of gravity will help greatly on less than perfect shots. And with all of that, they feel better than any other game improvement iron out there.

David Llewellyn
Options and Availability
Sorry lefties, you're left out on this one – the JPX-800 Pro is available for right handed players only. The stock shaft is the steel True Temper Dynalite Gold XP (in either R300 or S300), and is capped off with the Mizuno/Golf Pride M-21 58 Round grip. The standard set contains 4I-GW and will run you $799.99. Of course if you need something other than standard shaft or grip, or if you need alterations to length and lie, Mizuno's Custom Club department can get you taken care of. If you decide to get fitted by your local retailer, be sure to ask if Mizuno's Performance Fitting System can be used.
Stay tuned, as next week, we'll be checking out the rest of Mizuno's new releases. See ya then!