From the company that defined an entire style of putter comes the latest in that style's namesake – the PING Anser Milled Series putters. As if that wasn't enough, PING has also announced additional putters, the first being new additions to the Scottsdale family, and the second, the new high-MOI, wide body Sydney putter.
This week, we're pretty short on words and instead decided to let the images speak for themselves, so let's dig into these new putters from PING.

Anser Milled Putters
In order to accommodate more stroke types and preferences, PING is bringing seven new models to their already strong stable of flat sticks. These new putters are precision milled from high quality 303 stainless steel. Though each may look similar at first glance, each features subtle differences in areas such as top line thickness, heel-toe length and toe radius. There are also a number of hosel options that dictate balance. The elegant satin nickel finish ensures the Anser Milled maintains a non-glare appearance at address.
The Anser Milled Series is special. The original Anser design created by my father has dominated the tours for more than 45 years. Few products in any industry can make that claim. With its design influence found in putters of most every make, the Anser has long been the standard by which other putters are measured. Our goal with the new Anser is to raise that standard by offering golfers a fully machined putter of the highest quality that fits their eye like no other.

John Solheim, Chairman & CEO, PING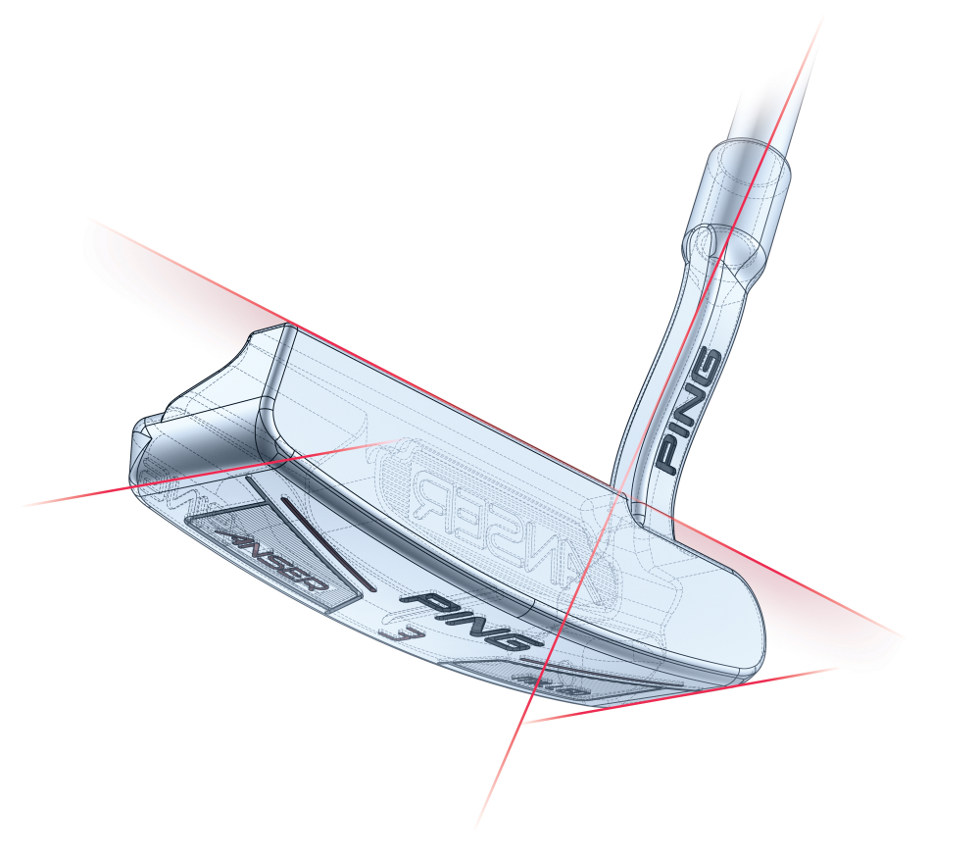 Fitting is integral to everything we do. Our Fit for Stroke approach helps the golfer make an informed decision about which putter best matches their stroke. When used in conjunction with the iPING putter app, choosing the correct putter is made easier, and more importantly, it leads to improved consistency on the greens and lower scores.

John Solheim
Also note that all models tip the scales at 345 grams and are available in both right-handed and left handed versions. MSRP on the PING Anser Milled Putters is set at $325.
PING Scottsdale Putters
The Scottsdale Series of putters from PING is getting seven new models this year in order to appease players looking for a style not already covered in the series, and to fit various stroke types as well. Just like the already established members of this family, these new Scottsdale putters feature a thermoplastic elastomer face insert and applique which gives them a soft, yet solid feel and crisp sound.

As you can gather from the pictures, all Scottsdale models have a polished sole, and a dark charcoal PVD finish with high contrast alignment aids and sightlines that should help some players aim it easier and improve their accuracy.
As stated before, there are seven new models in the Scottsdale family, including the D66, the ZB 2, the Shea, the Tomcat S (all of which have a MSRP set at $140), the Carefree, the Mesquite, and the Senita (which all retail for $170). All models come in both right handed and left handed versions. See below for more pictures and descriptions.
PING Sydney
The PING Sydney putters were designed to have a very high MOI in order to increase forgiveness and prevent the putter from twisting upon contact with the ball. The milled, high grade aluminum frame houses three 8 gram tungsten weights that fine tune balance and forgiveness. Aiming assistance is provided via a bold red alignment bar, while the solid feel at impact will help build confidence time and time again.
The Sydney is designed for a straight back and thru stroke with a symmetrical shape that helps to set the putter up square, while the extreme perimeter weighting is a major component in raising the MOI. Finishing the Sydney off is a highly durable nano nickel coating. The Sydney is available for both righties and lefties and has a suggested retail price is set at $270.