You'd have to be pretty blind if you didn't see this one coming. Following on the footsteps of the hugely successful R11 drivers and fairways comes the newest member of that family – the TaylorMade R11 irons.
I'll have to be totally honest, I fully expected to see a R11 SuperDeep or R11 CGB Max or some other variant in the driver/fairway category first, but instead TaylorMade has rolled out an iron that looks to be playable by a wide variety of skill sets. Hopefully the staffers will keep the all white outfits in the closet for this release :-P.Let's dig a little deeper and see how they did it.

TaylorMade's engineers had a single target in mind when designing the new R11 irons – that being the player that wants a classic, refined look along with the game improving technology that will get the ball higher, longer, and straighter. Normally, those last few items equate to a qualities such as thick top lines, wide faces, overly deep, wide soles, and loads of external unsightly bulkiness. Aside from the aesthetic qualities, you can almost bet they're going to produce a very muted, sometimes harsh feel. That's exactly what TaylorMade DIDN'T want to put out with these new R11 irons.
So how did they do it? Of course, there are many pieces to the puzzle, as always.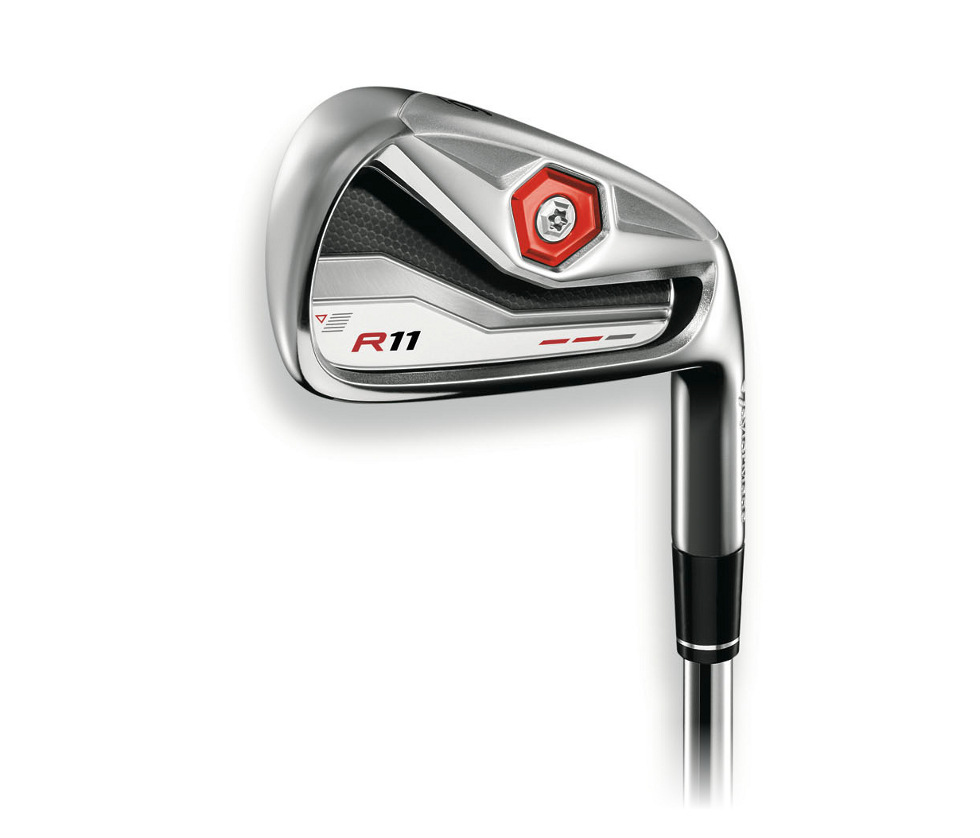 Likely the first thing you'll notice on the R11 iron is the red precision weight port. If it looks familiar, that's because it's the same tech used on the forged irons that were introduced earlier this year. In a nutshell, this weight port allows TaylorMade's engineers to fine tune swingweight and ensure a very specific center of gravity. The final product is a higher level of consistency than before, from iron to iron.
The R11 employs all our best iron technologies. It's a great testament to how far we've come in our ability to bring modern, sophisticated iron designs to life. We couldn't have made this iron a few years ago, but the fact that we can now helps explain why it performs better than irons we've made in the past. It's a superior design, and that's clearly evident when you try it.

Bret Wahl, Senior Director of Iron Development, TaylorMade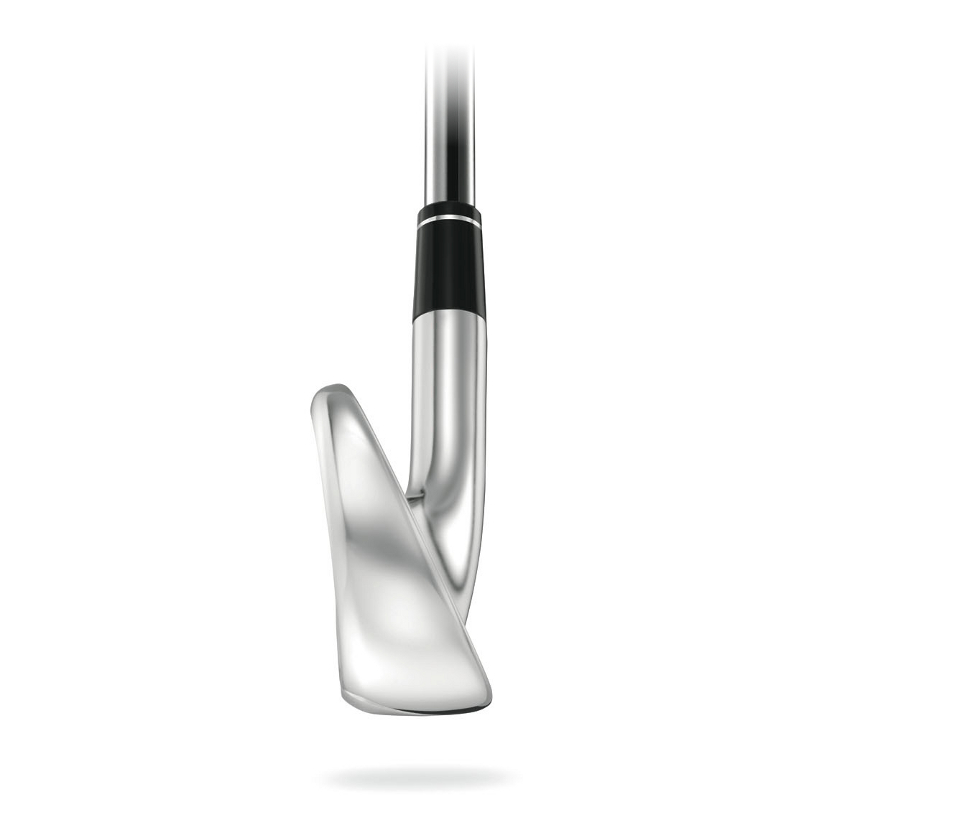 The second item on the list of improvements is the use of an ultra thin face along with TaylorMade's Inverted Cone Technology. These two qualities together result in not only faster ball speeds off the sweet spot, but also faster ball speeds across a wider section of the face, allowing you a little room to get away with less than perfect contact.
Next up is the multi-functional sole and the new advanced groove design. The new R11 irons combine a moderately thin sole in the short and mid-irons with a sharper leading edge. Together this results in much more efficient turf interaction. The long irons were designed a little different though, as they employ a wider sole which effectively moves the center of gravity lower, which in turn makes it easier to launch them higher while also adding to the overall forgiveness and stability of the irons. The previously mentioned advanced groove design conforms to USGA regulations yet it promotes an increase in spin and control from the thicker stuff.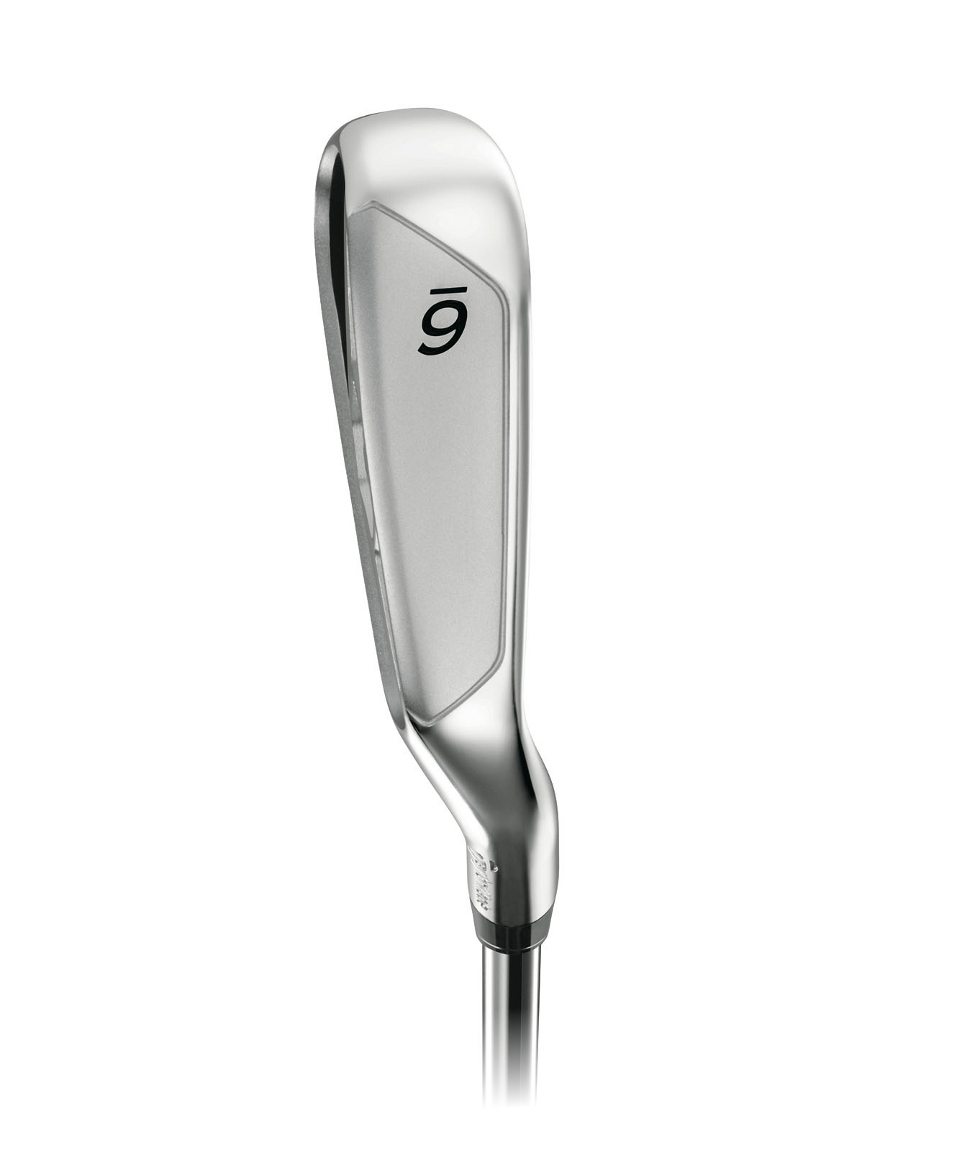 They are progressively shaped so that the long irons are slightly larger yet much more forgiving, while the short irons are more compact and workable. In order to keep a pleasant appearance at address, the TaylorMade engineers called on Sir Nick Faldo to work with them on the overall appearance.
The R11 iron is truly a masterwork of beauty, technology and performance. We've never created an iron that combines this kind of distance, this kind of forgiveness, is this easy to launch, and feels and sounds this soft and solid. And its appearance is extraordinarily beautiful, a gorgeous blend of smooth, classic lines and high-tech flourishes.

Sean Toulon, Executive Vice President, TaylorMade
Of course, nowadays a lot goes into the sound and feel of nearly all irons, and the new R11 irons are no exception. The engineers behind the R11 irons worked hard on a sound and vibration management system so that the R11 irons would be pleasing to not only mid handcappers, but to more accomplished players as well. The final product is a result of combining the shape, construction and incorporation of an aluminum sound badge located in the cavity. In between the the badge and the clubhead is a pliable adhesive which absorbs the sound and vibration.
It isn't easy to predict how an iron will sound and feel. In the case of the R11 we hit a grand slam, thanks to our advanced design capabilities.

Brett Wahl
There has never been a game-improvement iron that looks this classically beautiful, that incorporates this kind of serious performance technology, and which will fit so many players. The R11 iron is destined to assume a position among the pantheon of the best of the best TaylorMade products.

Sean Toulon
Options and Availability
The standard R11 iron set is composed of eight irons, starting with a 3 iron on the low end, going all the way up through a sand wedge. There are two shafts being offered – a KBS 90 steel shaft, or the Motore graphite. Four flex options are available for the steel shafts including S, R, M, and L, while the Motore is available in 75 S, 65 R, 55 M, and 50 L. The men's irons come topped with Tour Velvet grips, though the ladies sets ditch them in favor of Winn grips. The steel shafted R11 irons hit shelves with a $799 MSRP, while the graphite shafted variant ring in at $999. Start saving your money now, as the new TaylorMade R11 irons hit shelves on Thursday, September 1st.