TaylorMade's new lineup is starting to trickle out, and it looks to improve on a number of things from last year. Of course, it's easy to make the joke "well don't they do that every few months anyway?", but no one can say that they don't put out something to fit just about everyone's game.
Last year, their game improvement offering was the Burner irons, and then earlier this year, they dropped the Burner SuperLaunch irons, which were made with max game improvement in mind. Now they've turned their attention again back to the original Burner irons, and made a number of functional and cosmetic changes that promote improvements in distance, accuracy, and appearance. The result is the new Burner 2.0 irons.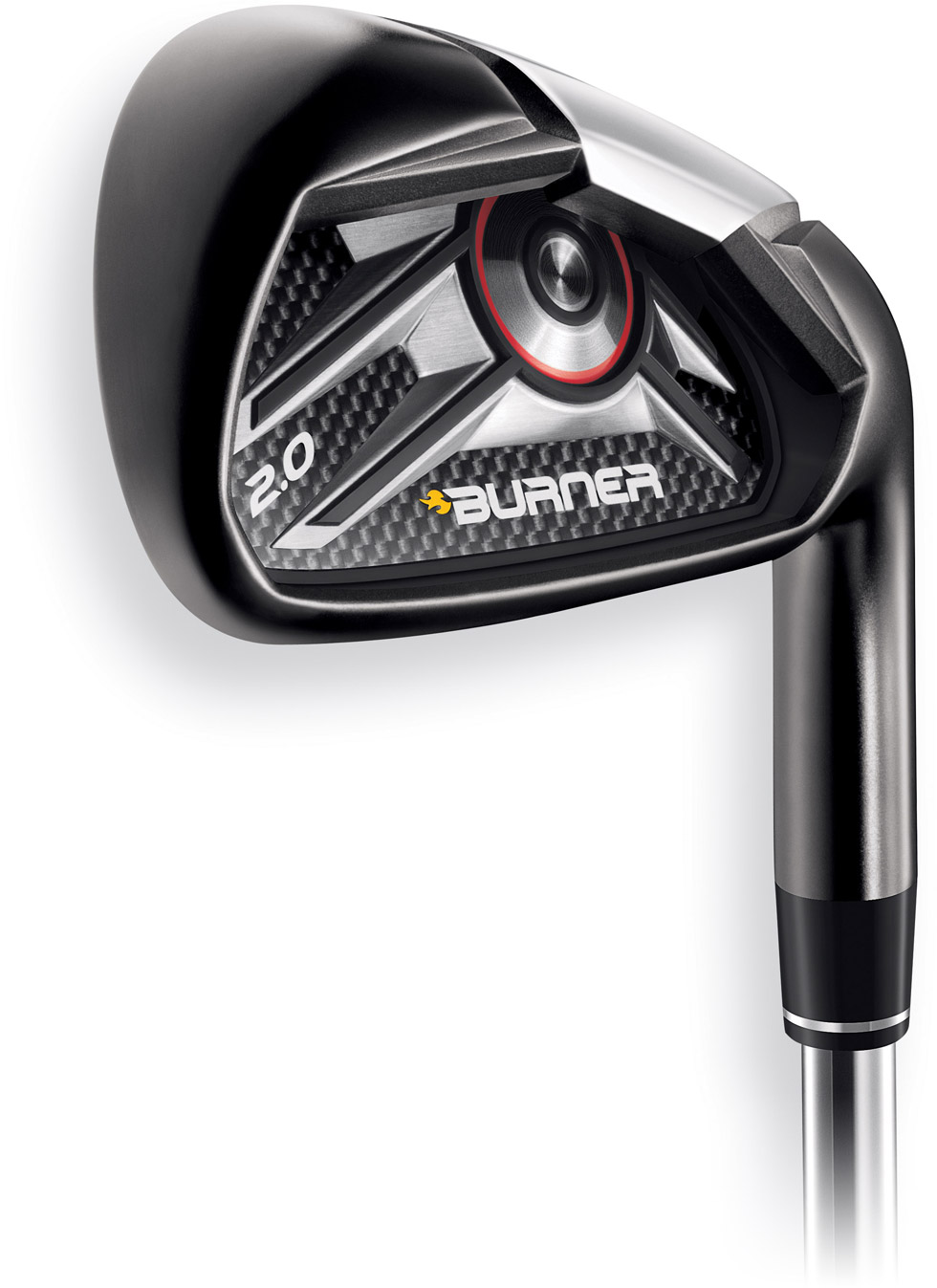 When the original TaylorMade Burner irons were released back in 2009, one must wonder whether they knew they'd be releasing their most popular, best selling iron ever. Furthermore, how do you top such a successful release?
For starters, if you remember, TaylorMade's marketing campaign for the original Burner irons made it abundantly clear that they didn't engineer the set as a whole, they paid attention to the needs of each individual iron. They maintained the same direction with the new Burner 2.0, though they further improved the weight distribution in each iron in order to improve the ball flight across the board.
We applied innovative thinking and concepts to irons when we introduced the original Burner and created a club revolutionary in its performance. Now we've taken the best high-performance iron in golf and made it better with the Burner 2.0.

Brian Bazzel, TaylorMade Manager of Iron Development

The long irons are easier to launch high and long, thanks to a rearward and outward weight shift. Of course, that outward shift also improves forgiveness and brings about a greater degree of stability.
We've succeeded at creating a better-performing iron with the Burner 2.0, which is just as long, easier to play and more refined in its feel and sound. Every Burner 2.0 iron is better than its predecessor and, when compared against the longest, best-selling iron we've ever made, that says something truly significant.

Bret Wahl, Senior Director of R&D for Irons, Wedges, Putters
The mid-irons bring that weight back slightly higher and more to the center of the head to achieve an optimal launch with a little more control and workability. This promotes the desired ball flight and shot type most players want out of their mid-irons. The short irons however, encourage a lower, more controlled flight by positioning the weight even higher in the club head than what is found in the mid irons. Furthering assisting in the lower flight is the location of center of gravity, which is situated closer to the face, similar to the characteristics of a blade iron. This also contributes to improving feel and feedback. To help promote a greater degree of control, the perimeter weighting is reigned back even further inward.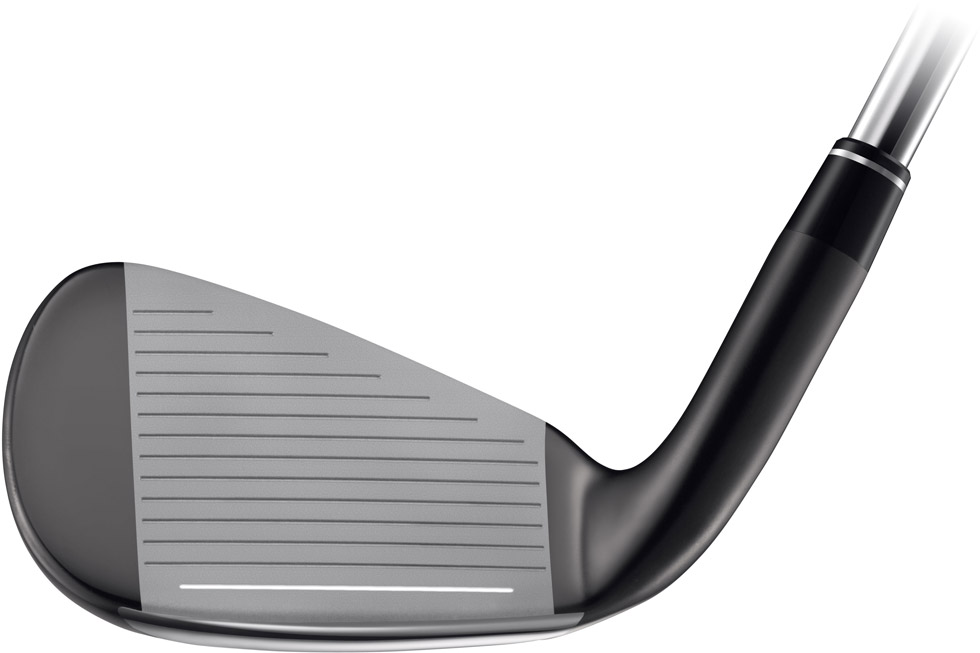 Another key component to the improvements found in the Burner 2.0 is variable face thickness throughout the set. The concept is pretty simple – a thinner face is going to produce more of a rebound or trampoline effect (CoR), which in turn produces longer distances, which happens to be exactly what people want in a long iron. The face gets progressively thicker as you move down the set to the scoring irons, where the increased depth is going to provide better feel.
That same type of progression continues in regards to the size of the topline. The Burner 2.0 long irons have a considerable topline appearance at address though it thins in the mid irons, and even more so in the short irons. There are also improvements in the multi-functional sole from 2009's model. The heel and toe are now recessed, and the rear is beveled. These changes were made in an effort to reduce drag and encourage crisp, solid contact.

As for the rear cavity, TaylorMade's Inverted Cone Technology underwent considerable modification both in size and location so that off center contact results in more consistent distance and faster ball speed across the face throughout the entire set.
Enhancements have also been made in the Burner's Vibration Management System. Brian Bazzel had this to say about it:
Golfers who play the current Burner iron will notice a difference in the sound and feel, which is significantly softer and more satisfying in the Burner 2.0. We put in a lot of effort to refine and improve the vibration-management system in the cavity in order to reach our target for sound and feel.

Brian Bazzel
Rounding out the changes to the new Burner is a glare resistant, dark PVD finish, which TaylorMade has named "Burner Black". This new finish actually serves two purposes – the first, as mentioned, is to reduce and prevent glare. The second, according to TaylorMade, is to improve the durability or the club head.
Options & Availability
The Burner 2.0 will have two shaft options (85 gram steel or 65 gram graphite), both of which employ TaylorMade's new Flight Control shaft design. This design is said to produce higher flying shot in the long irons and help the short irons stop quickly as well. A women's model is also available, and it is outfitted with the RE*AX SuperFast 55 gram shaft. All shafts will be offered in S, R, M, L flex profiles. The standard set contains eight irons and will cost $699 or $899 (depending on shaft material) when they hit stores on October 8th.