Bob Dylan sang "Times They Are A-Changin'," though in the world of golf equipment, it may have never been as true as it is now. While others have had a few different variations of adjustability, Titleist had yet to jump on the bandwagon. As they say, being first to market doesn't equate to being better.
Does this mean that adjustable drivers have reached a point where it's so mainstream that the adjustability factor has no effect on how "traditional" people perceive a manufacturer and their clubs, or does it simply mean Titleist is evolving out of that "traditionally traditional" mold? Though the introduction of the 910 series as well as the AP Series might lead one to believe they're just progressing and working in new technology, who really cares either way?? Plain and simple we, as players, are getting a beautiful new adjustable driver from one of the most established, respected names on the market.

The new SureFit Tour dual-angle hosel allows for the loft and lie to be adjusted independently of one another – the first I'm aware of that provides that functionality. With most other adjustable clubs on the market, there is a trade off – as you open a club, the loft is reduced, and as it is closed, the loft increases. The new SFT Technology has no such restrictions.
The new 910D2 and 910D3 are not only the highest performing drivers in the history of the Titleist golf club franchise, but represent a true competitive advantage in driver performance and fitting. The ability to independently adjust loft and lie allows ball flight to be optimized both high and low, and for more fade or draw.

Dan Stone, Vice President of Research and Development, Titleist Golf Clubs
The new 910 drivers provide improvements in flight, fit, looks, feel and sound, and provide a new level of precision fitting to deliver total performance and driving confidence. Together, these advances put the Titleist 910 drivers in a class of their own, both on Tour and in the marketplace.

Steve Pelisek, General Manager, Titleist Golf Clubs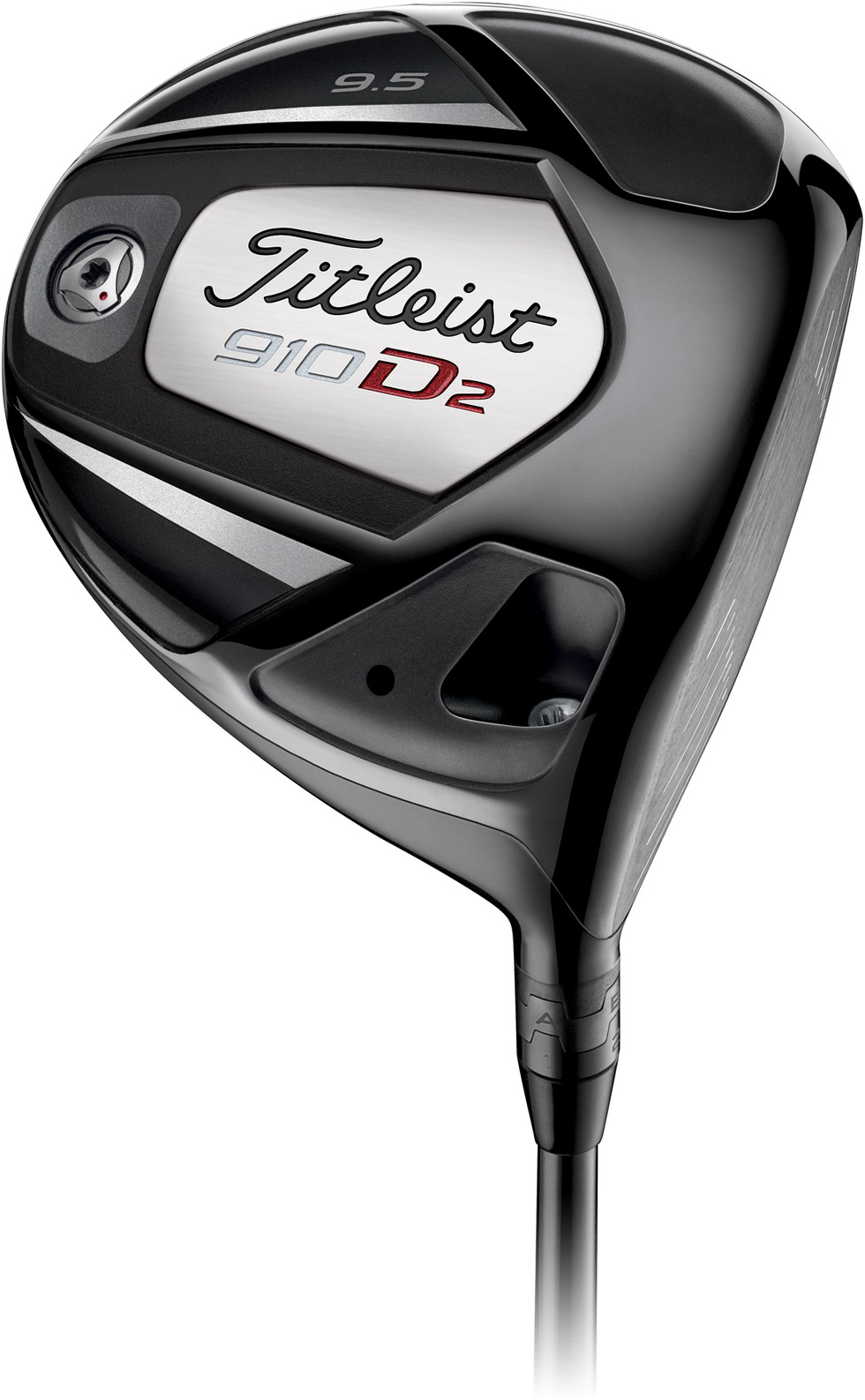 Continuing their model of previous years, Titleist is releasing two variations of the 910; a larger 910D2 which features a 460cc head and a 910D3, which is slightly smaller at 445cc. The larger pear-shaped head of the D2 was designed for maximum forgiveness and playability, and works to reduce side spin, thereby producing a straighter shot with a higher launch. The 910D3 on the other hand, was designed to promote a lower, boring, more penetrating ball flight, and is said to be more workable. Noticeably absent is the "DComp" model. While the 909DComp used a composite crown to move weight lower and deeper, thus improving the location of the center of gravity. The 910 series drivers do the exact same thing, though via the use of ultra-thin casting technology, which produces a thinner titanium crown. More simply put, it was unneeded due to an overlap in functionality and purpose.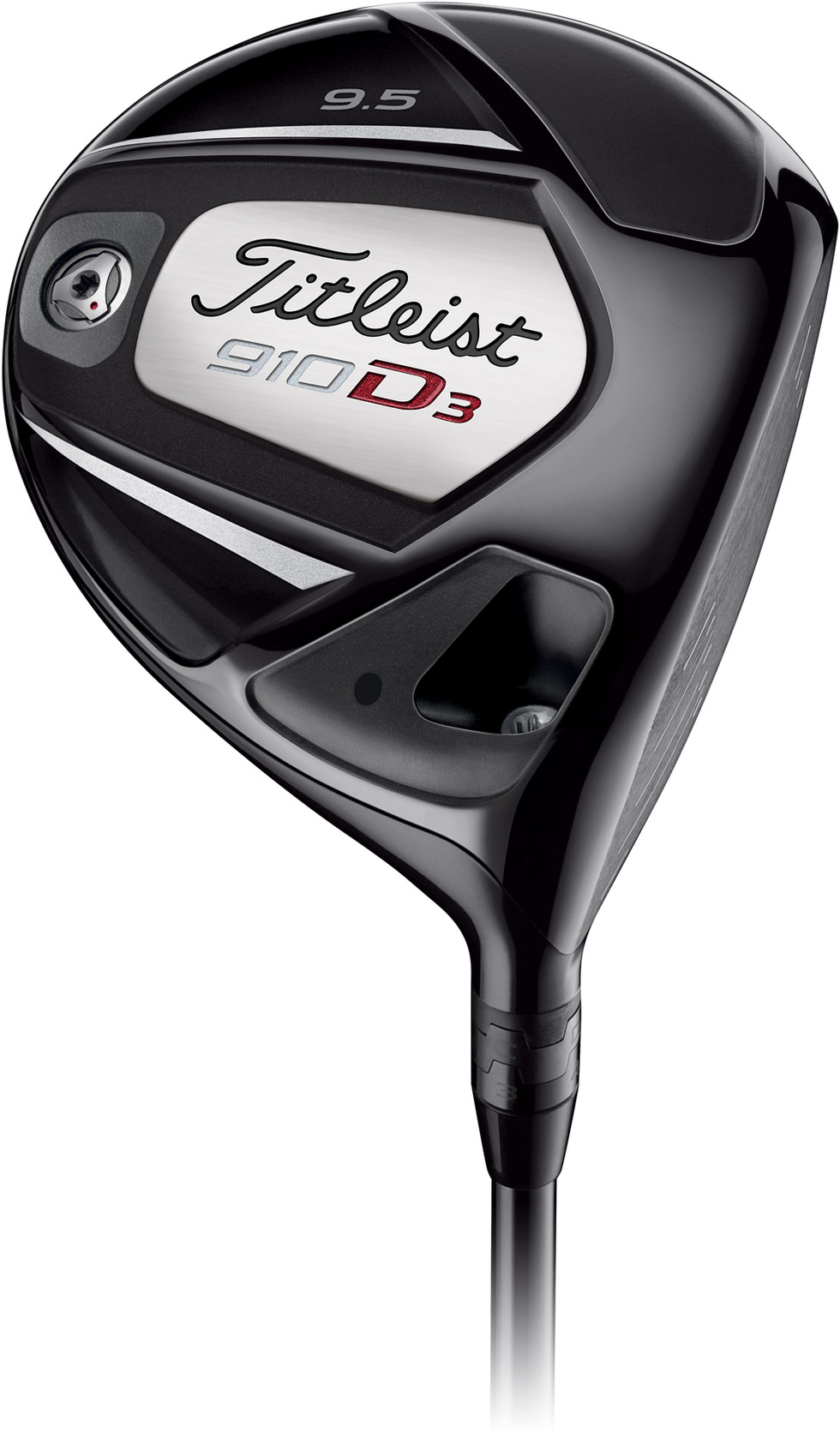 So lets shift back and dig a little bit deeper into this whole SFT thing. The SFT hosel is composed of a sleeve and a pair of rings, each of which allow for four independent settings. The first ring's settings are labeled 1, 2, 3, and 4 and the second is labeled A, B, C, and D. This allows for a total of 16 combinations of loft and lie. It is these two moving parts that allows loft modification independently of lie angle modification. This results in a club that can allow players to easily dial in the optimal setting for their swing, helping them produce the ideal spin and launch conditions while also favoring a left or right ballflight.
We describe SureFit Tour technology as a "Tour Van-in-a-hosel," because the dual-angle hosel technology in combination with the interchangeable shaft and rear bezel weight provides a fitter with all the power of a tour van right at the point of fitting. We can adjust loft and lie, as well as change the shaft and weight of the driver right on the tee.

Steve Pelisek
Previous to the new 910, our fitters on Tour would have to run back and forth to the Tour Van when we needed to adjust the loft and lie of a driver, change a shaft or build an entirely new club. Not anymore. Whereas it would take anywhere from several hours to a full day to fit and build new drivers for a player, with the 910 high performance heads and SFT technology we can now fit them in 30 minutes and they walk off the range with a more precisely fit driver

Dan Stone
There are other notable qualities of the new 910 that cannot be overlooked. Both the 910D2 and 910D3 have a variable thickness face with a thicker central region that is position so that it is equidistant from all points around the perimeter of the face. The result of this face design is a sweet spot in the 910D2 that is 15% larger (910D3 is 10% larger) than that of the 909 series drivers. This means you're going to get more consistent, more explosive distances, even on off-center contact.
Thanks to their ultra-thin casting technology, Titleist was able to reduce the thickness of the crown by 17%, allowing for that weight to be redistributed back and deep, ultimately leading to greater stability. The aft region of the crown has also undergone modification from that of the 909, sloping lower than before. This compliments the weight redistribution mentioned above, by helping to push the center of gravity down and further back. Helping to take this concept one step further is the relocation of the proprietary rear bezel weight. By taking it lower and deeper, and locating it on axis with the center of the club face, the CG is further optimized, and speed and stability are further promoted.
Both sound and feel were not neglected – in fact both were enhanced to deliver a hotter, more solid sound upon impact. Complimenting that sound and feel is a familiar shaped head, coated in an attractive, black PVD finish and topped off with white score lines that breed confidence.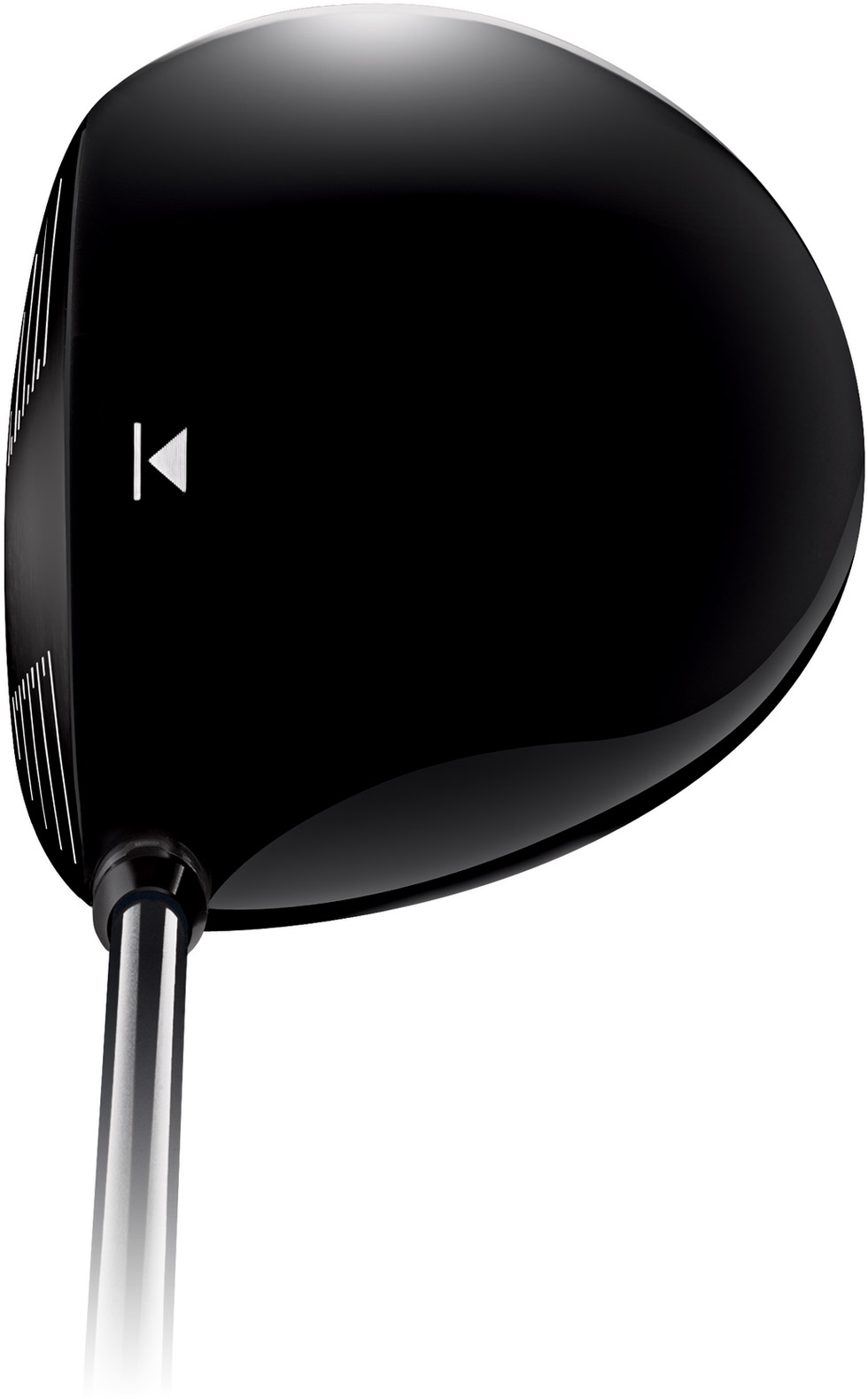 Options and Availability
Three different proprietary Mitsubishi shafts ('ahina 72, Kai'li 65, and 'ilima 61) have the honor of being chosen as the stock shaft for these new drivers, all of which boast the Next Generation Diamana MDI (multi-dimensional interlay) technology. Each variation has a different bend profile and weight, further promoting the concept of finding you what fits. As if that weren't enough, the Aldila RIP 60 and Project X Tour Graphite are also available as stock shaft choices, and they all come topped off with a Titleist Tour Velvet 360° rubber grip. If for whatever reason, one of those don't appeal to you, over 80 different shafts are available from Titleist custom.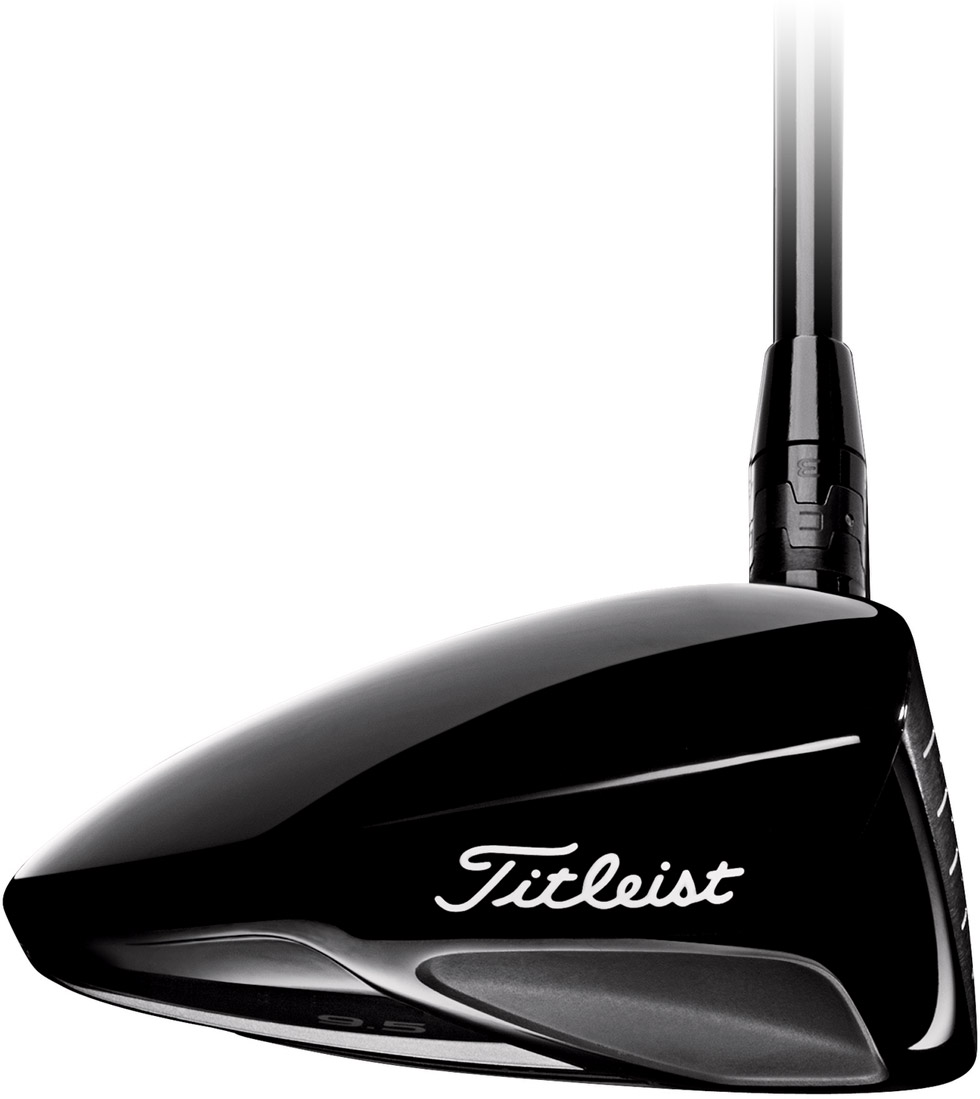 Both come with your choice of three lofts – 8.5°, 9.5°, and 10.5°. Included with each is a head cover and torque wrench (both seen below), as well as a lined valuables pouch, and foldout instruction booklet with a performance guide.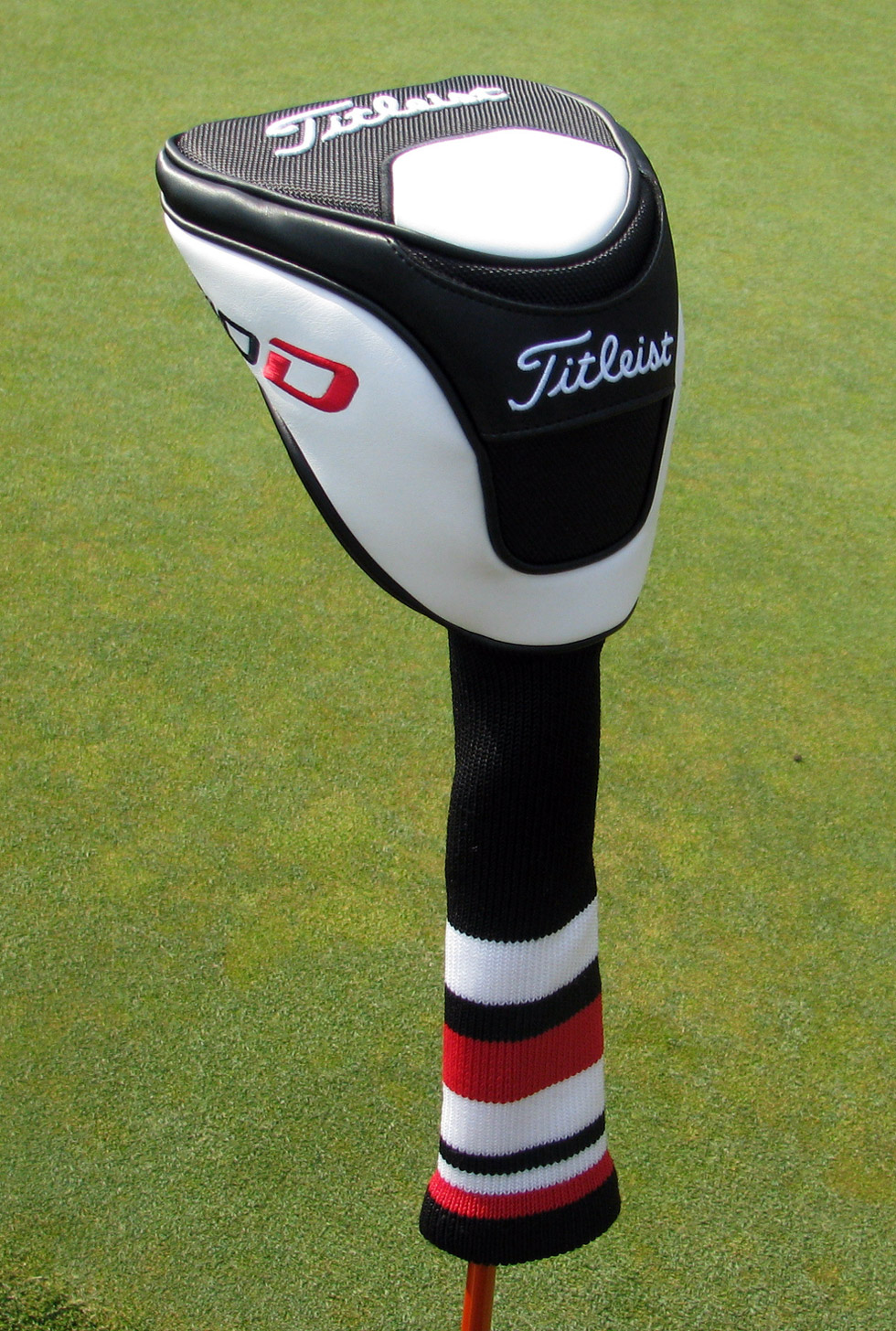 Also available separately for purchase is the SureFit Tour Weight Kit, which allows you to adjust the swingweight by changing out the screw weights. Each kit contains 2.5g, 7.9g, and 12g screw weights, along with a locking weight caddie and instructions for installation. The same SureFit Tour wrench that comes with the driver is used to swap weights.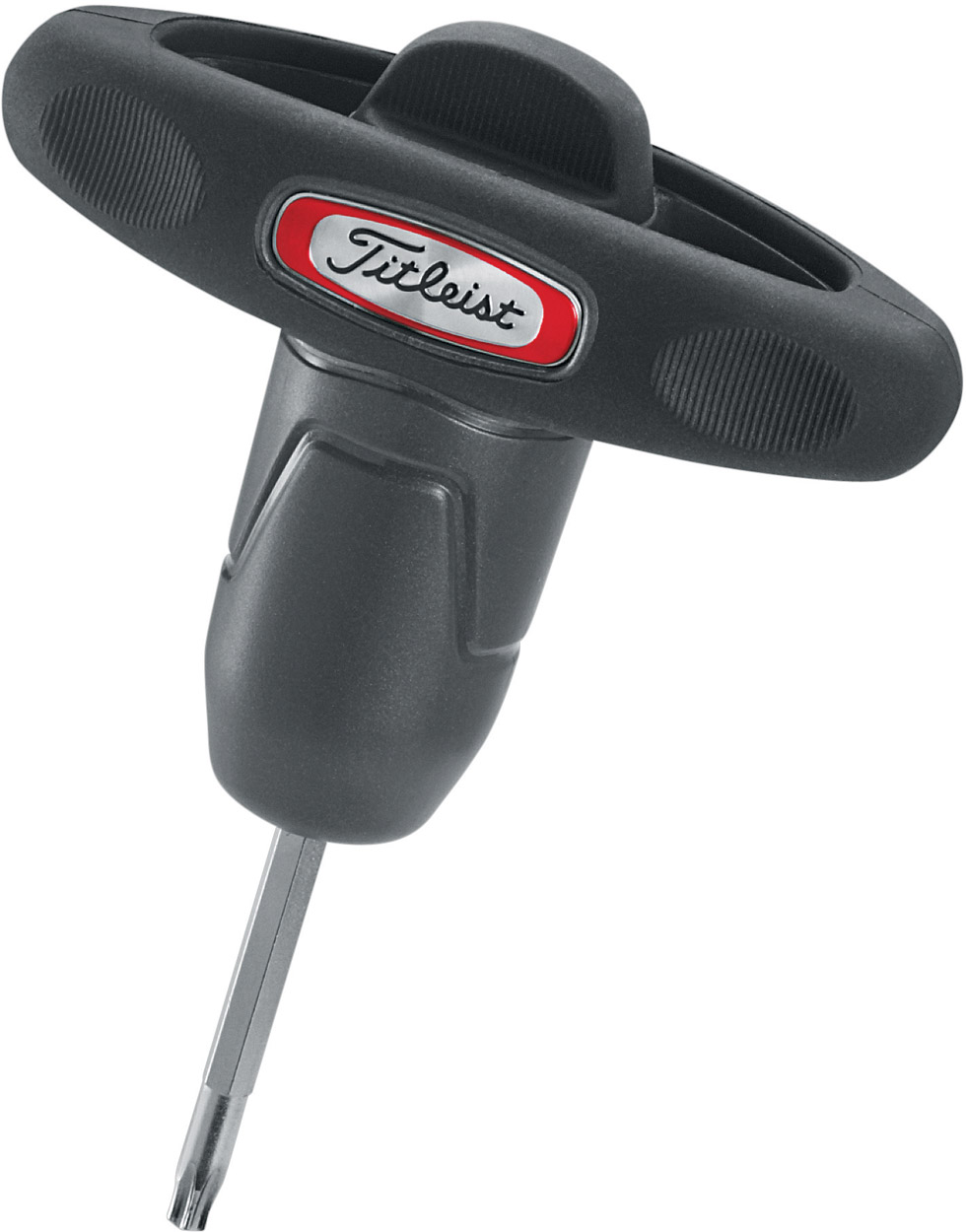 Both left-handed and right-handed models will be available when the 910 drivers hit stores on November 15th (only a few short weeks away!), and the will have a suggested retail price of $499. Stay tuned, as we'll be taking a look at the 910 fairways and hybrids early in 2011!