For a number of years, TaylorMade has been known to crank out one line of clubs after another in quick succession. The entire business model has turned off some golfers who were confused by the multiple offerings out or preferred to sit and wait for the newest line of clubs they know is coming just around the corner. TaylorMade has gone away from that lately, choosing instead to market fewer clubs than they have in the past. They now just have a high-end line, the M1, and the simpler (and cheaper) M2 lineup. This doesn't mean the M2 clubs are inferior; they are still high performance clubs.
The M2 Rescue is a performer. I love hybrids; they need to be workhorses for me and I usually carry two in my bag at all times. I use them as long iron replacements and for teeing off when I don't want to hit driver. I also like to use them to try and reach a short par five in two or to advance the ball out of the rough after an errant tee shot.
TaylorMade has produced some very good hybrids in the past. How does the M2 stack up to its predecessors? Let's find out.

Technology and Design
Where TaylorMade's M1 lineup is the premium family of clubs typically geared towards the better golfer, the M2 lineup is meant to have more appeal across a wider range of golfers. On the M2 Rescue, this means less bells and whistles compared to the M1 counterpart. It lacks the adjustable weights and hosel which makes it less customizeable.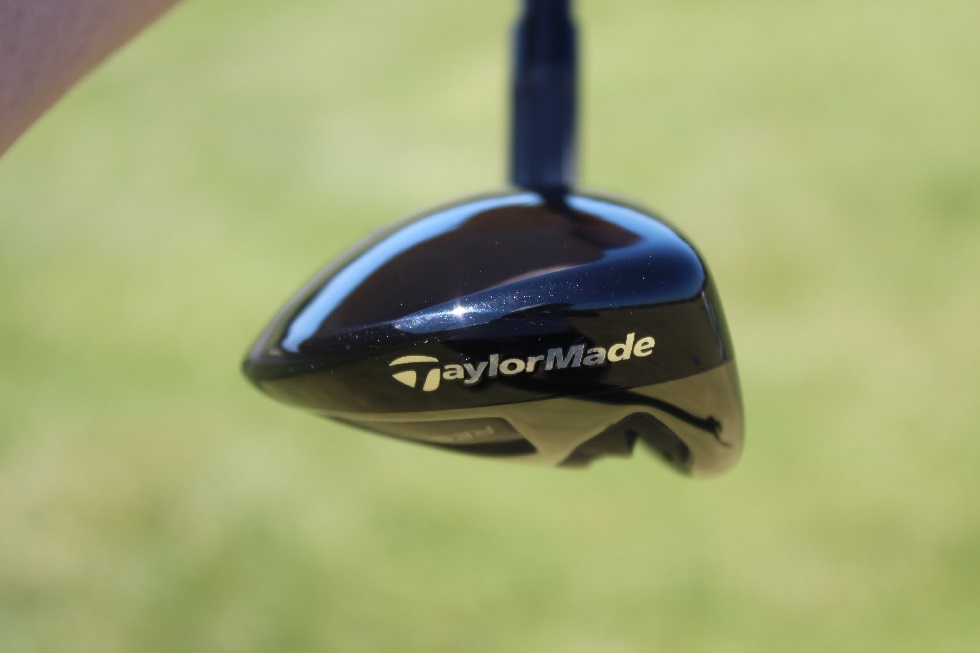 What the M2 Rescue does have is a larger Speed Pocket that allows the face to flex more at impact, giving more ball speed on off-center hits. It also features a low center of gravity that makes it easier to launch the ball higher. Both of these combine to make the the club more forgiving. The size and shape of the head has also been tweaked to inspire confidence in all golfers. The last thing to mention is the fluted hosel which is designed to affect the sound of the club at impact as well as provide better feedback on mis-hits.
Esthetics
The M2 Rescue is almost un-TaylorMade looking. It has a traditional pear shape with a black gloss finish. There is no alignment aid and no flair of any kind. The crown is a single color. The face has a few subtle groove lines, with the sweetspot accented in three bright white lines. For a company that is known for bold designs, the M2 is almost elegant in it's simplicity. The head itself is a little on the big side and the back is a little more round than I like to see in a hybrid, giving it a fat and bulky look.
Flip the club over and there is a little bit more going on, but not much really. The most prominent feature is the large and deep Speed Pocket which runs behind the entire length of the face. There are some minor design elements along with the TaylorMade, Rescue, and M2 logos. The sole is predominantly black with some minor accents of silver and grey, and of course the white and gold M2 logo. It is a very clean looking club.
The stock TaylorMade REAX shaft continues the color scheme. It is black gloss with some white accents and the shaft weight written in red with a design and font that looks like something from the late 70's.
Club Specifications
The M2 Rescue comes in four lofts: 3(19°), 4(22°), 5(25°), and 6(28°), though only the 3 and 4 hybrids are available in left-handed models. The stock shaft is the TaylorMade REAX, available in 75g(Stiff), 65g(Regular), 55g(Senior), and 45g(Ladies). TaylorMade also offers a number of premium shaft options at no additional charge.
For this review, I received a 4 hybrid with the stock REAX 75 stiff flex.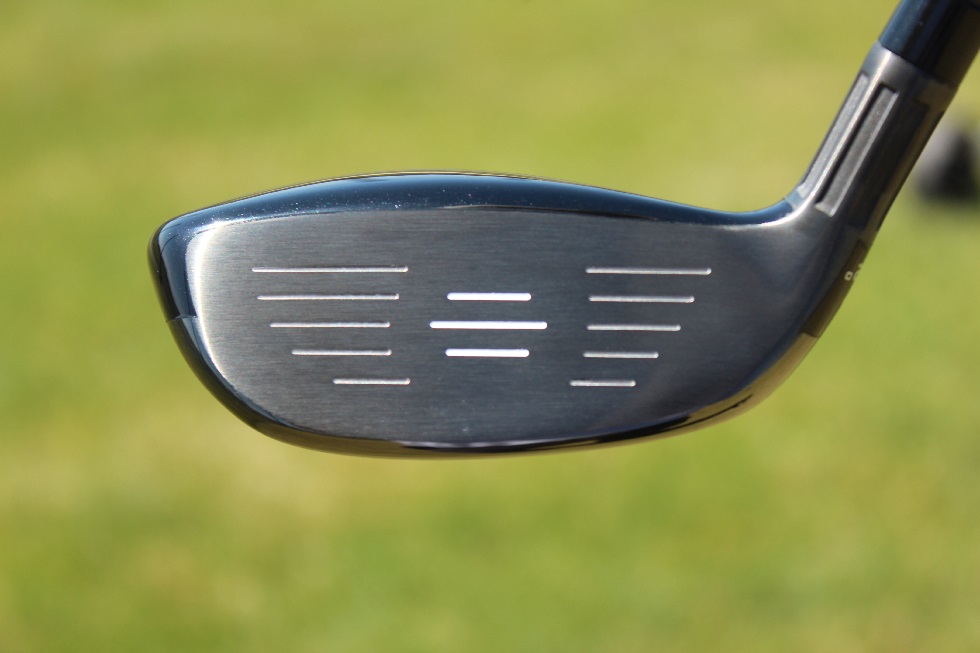 Performance
The M2 Rescue is one of the easiest hybrids to hit that I have ever tried. It launches the ball effortlessly into the air and with great speed; the ball feels like it just jumps off the face. Like many players, I tend to struggle to launch long irons high enough and the M2 was able to solve that problem. I have no problem holding greens (when I hit them) with this club due to the height I can get from the ball. I can see some players having an issue with launching the ball too high as I can hit the ball a little too high off the tee at times myself.
There is a lot of ball speed on off-center hits, too. During my first round with the M2 Rescue, I hit a thin cut (my typical shot is a high draw) off the tee that didn't get more than 10 feet above the ground, yet only ended up about 10 or 15 yards short of my expected distance. I found the same to be true with a toe hit, which is my typical miss. It does well enough on mis-hits that I actually prefer to hit it a little thin off the tee because I can get a nice low flight out of it that goes farther than my stock shot.
A hybrid is not just about distance, but it is also a utility club. The M2 Rescue is perfect for that role in my bag. I use it confidently from almost anywhere that warrants it. It is my go-to club off the tee, especially when I struggle with the driver. It is also good out of the rough as long as the ball isn't completely buried and you can get a relatively clean strike at it. It has quickly become my favorite club in the bag; I probably pull it too often at times, trying to hit it where it isn't called for. It's hard not to when some of my most memorable shots from this season so far has been with the M2, including all but one of the par 5s I've reached in two.
A friend of mine warned me about the sound of the M2 Rescue and I have read others' reviews criticizing it as well. It doesn't really sound like a metal club hitting a golf ball, but more like a more powerful version of a club hitting a wiffle ball. It has a definite plastic toy strike quality to it. I actually like it. I've mentioned in other reviews that I dislike high-pitched tinny impact sounds so this club is right up my alley. Sound is one of those subjective things though, and I know it will turn off some people.
If there is any knock on the M2 Rescue, it's that it is too long. I hit the M2 4 hybrid one whole club longer than my current 4 hybrid, despite them being the same loft. I get less spin with the M2 so it goes farther, so instead of replacing my old 4 hybrid, they both fit in the bag; I ended up taking out another 3 hybrid to make room. This point is important because of gapping issues and people need to see how this club performs for themselves before they try and replace anything with the M2 Rescue.
Conclusion
I'm always on the lookout for good top-end clubs that can help my game, and I definitely found a good one in the M2 Rescue. It immediately found a place in my bag due to how easy it was to hit and how well it performed on misses. My experience with it has given me a lot of confidence and it will be hard to pull it out of my bag.
However, it is by no means a perfect club. A lot of people have mentioned the sound as an issue and I still find it clunky looking. As mentioned earlier, the unexpected extra distance can be a problem for some as well. It fit perfectly in my bag, albeit in a different spot than I expected. I definitely recommend that people try it out for themselves.