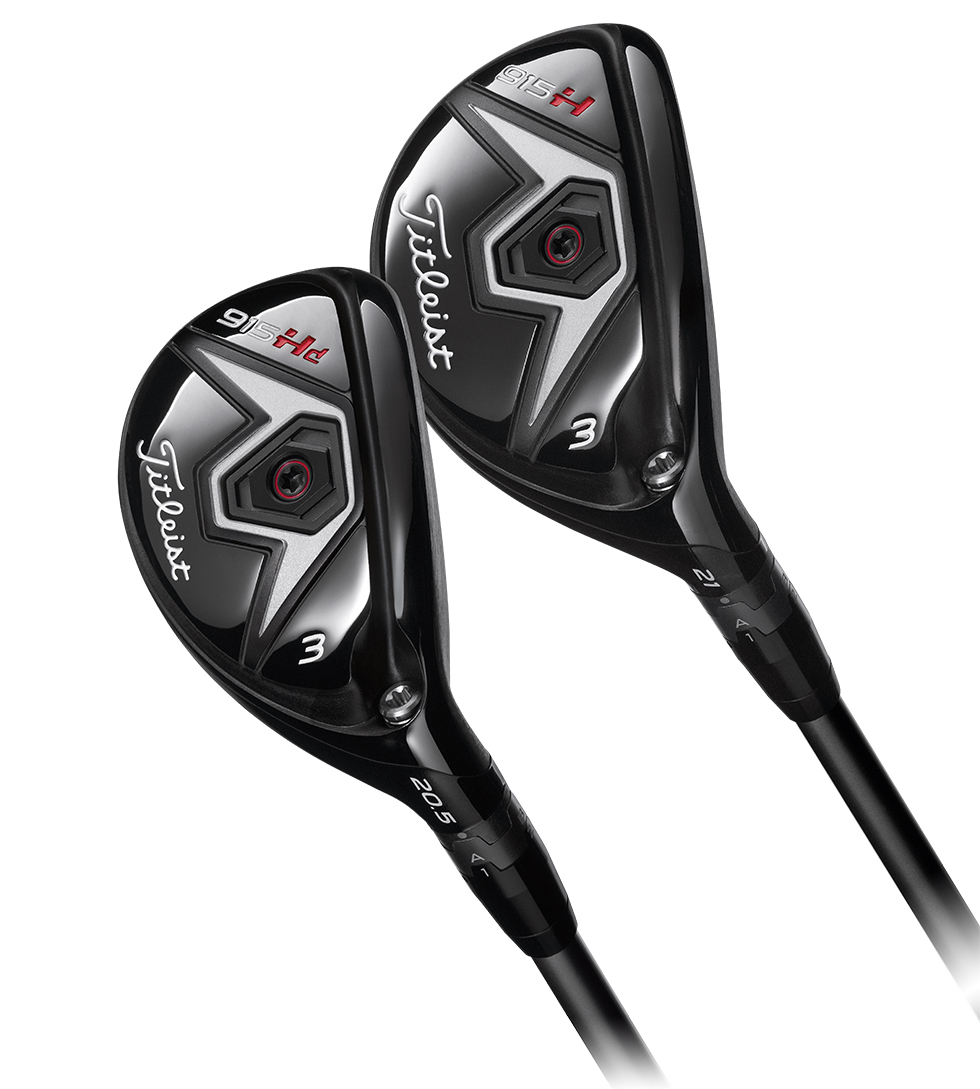 It seems like the trend nowadays for equipment manufacturers to find the latest technological innovation and rush production on a line of clubs. This often results in multiple lines released in the same calendar year, all touting to be the longest and most accurate club in the market. It can be hard for the consumer to keep up with all of these product lines and determine which one is aimed towards their skill group. In the end, many golfers simply dismiss the manufacturers' claims as marketing fluff.
Titleist is not one of those companies. They have a modest equipment lineup compared to other manufacturers, and typically release product lines about every two years. This gives them time to really develop their clubs and the technology that goes into them. The result is usually a club that is more refined, but also one that consumers can buy with confidence, knowing that it won't be replaced by the next big thing several months down the road.
The latest hybrid release for Titleist is the 915H and 915Hd. The company claims that they are the longer and more forgiving than any of its predecessors. Titleist's slogan for their 915 line of clubs is "Distance without compromise." Is it just marketing jargon, or do they deliver? Read on, to find out.

Technology and Design
The biggest technological change in the 915 line is the Active Recoil Channel (ARC). While other manufacturers have included some kind of slot in their clubs for a while now, Titleist's ARC unique because it is deeper, wider, and spans the entire length of the clubhead. ARC allows the sole of the club to flex with the crown at impact, reducing the amount the amount the ball rolls up a clubface. Titleist feels that their design leads to more efficient energy transfer to the ball, causing faster ball speed and less spin.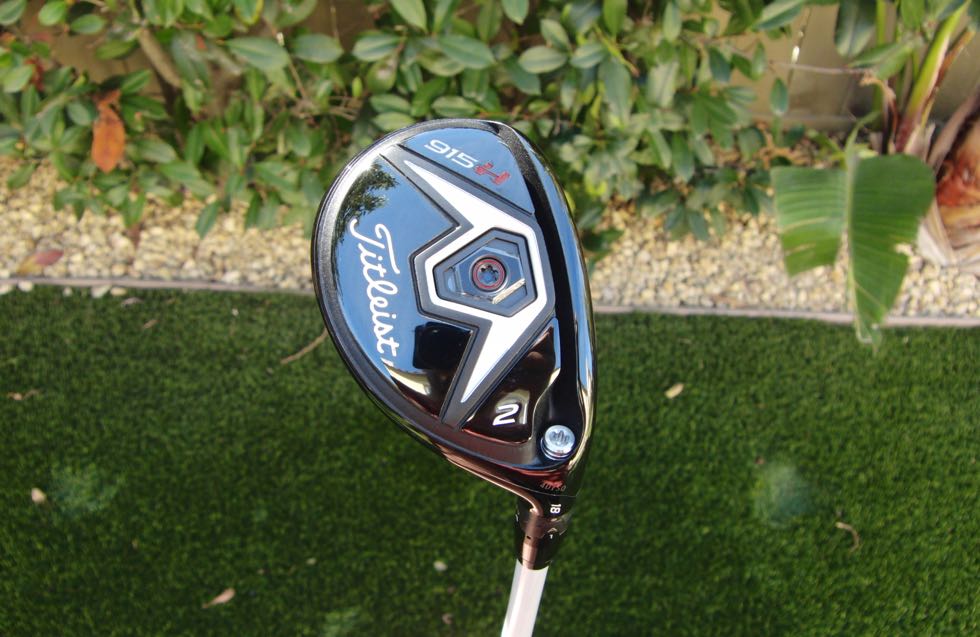 The 915 hybrids also feature a thin high speed face insert and lower center of gravity. The thinner face increases ball speeds across the face and reduces the loss of yardage on toe or heel shots. The lower CoG helps to increase launch angles and MOI. Both serve to increase forgiveness.
Titleist also continues to use the SureFit Tour Hosel. For those who aren't familiar with the system, two adjustments can be made independently: loft (-0.75° to +1.5°) and lie (0.75° flat to 1.5° upright). These adjustments can be combined into 16 different combinations that allow for some fine tuning of the ball flight. Titleist recommends being fit by a certified Titleist fitting professional.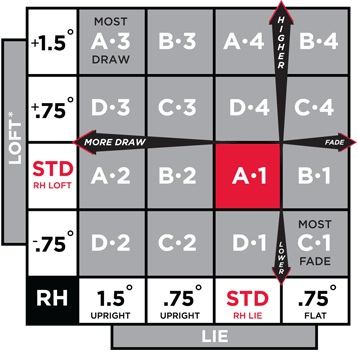 There are two models offered in the 915 hybrids: the 915H and the 915Hd. The 915H is designed for maximum forgiveness and high launch, whereas the smaller 915Hd is geared towards better players who are looking for a little bit more shot control. The larger head of the 915H allows for greater MOI than its smaller sibling and its higher launch and spin will be well suited for most golfers. For some players with higher swing speeds who generate more spin and don't need the extra help to get the ball in the air, the 915Hd would probably be a good option.
Esthetics
The 915H is traditional-looking club. It has a subtle pear shaped head with minimal offset, though the smaller 915Hd is a little less rounded and appears more toe heavy than the 915H due to a sharper contour line from the hosel. Both clubs are more elegant looking with smoother curves than their predecessors, the 913 hybrids, which look to be bulkier in comparison.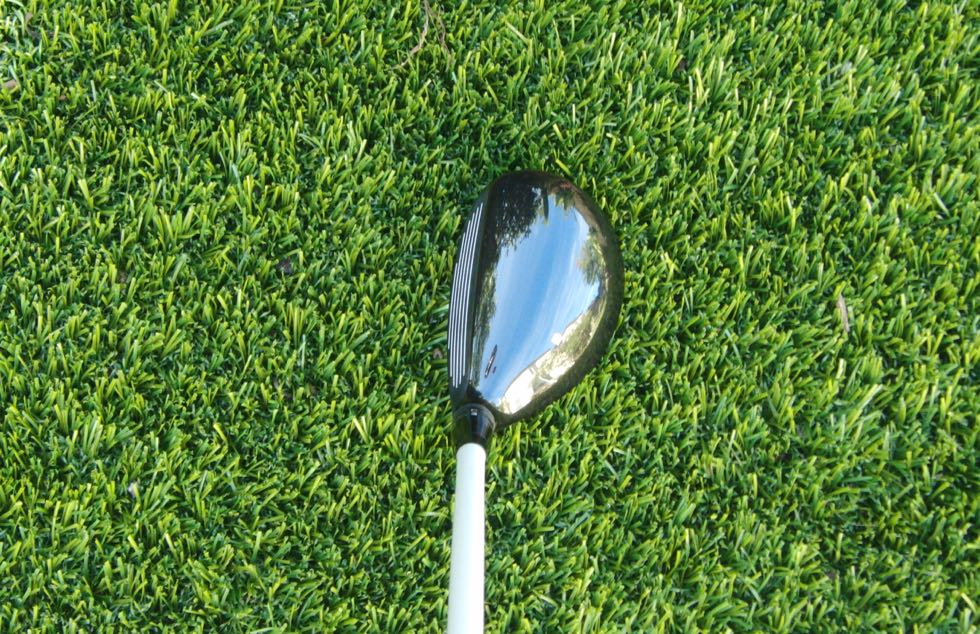 The finish is the same glossy metallic black found in the rest of the 915 lineup. Like the 913 Hybrids, the 915 Hybrids have no alignment aid and a black clubface with white groove lines. The stock Titleist grip is also free of visible markings on top. It's a minor detail, but I've never really liked grips that tell me where to grip the club. Overall, it is a very clean look at address.
The club I reviewed came with the Aldila Rogue Black 85H shaft, which is a great looking shaft on its own, but paired with the 915H, the black and white contrast made for a fantastic combination.
The sole of the club is where you can see some of the advancements Titleist made. The most obvious is the ARC. Placed right behind the face, it is deep and spans the entire length of the sole. It's definitely different than any other "slot" technology I've seen on any other club. Just behind that is a half "sunburst" sort of design in silver. The weight port sits right in the middle of the design, with the Titleist insignia, 915H (or 915Hd), and the number of the club each of the sides. It isn't really a big selling point or anything, but even the sole on this club is pretty nice to look at.
Club Specifications
Club    Lofts (°)         Lie (°)               Length (in)
----    ---------------   ------------------    ------------------    
915H    18, 21, 24, 27    58, 58.5, 59, 59.5    40.5, 40, 39.5, 39
915Hd   17.5, 20.5, 23.5  58, 58.5, 59          40.5, 40, 39.5
The club I reviewed was the 18° 915H, with the stock Aldila Black Rogue 85H shaft. MSRP on the 915 hybrids is $269.
Stock Hybrid Shafts    Flexes     Weight(g)    Torque (°)        Launch
-------------------    -------    ---------    --------------    ----------
Rogue Black 85H        S          88           2.8               Mid
Diamana D+ White 90 H  S          91           2.7               Low/Mid
Diamana S+ Blue 70 H   R,S        70,72        3.8,3.8           Mid
Diamana M+ Red 60 H    A,R,S      57,59,61     4.4,4.2,4.0       High
Diamana M+ Red 50 H    L          53           4.4               High
As always, Titleist offers a wide variety of other custom options.
Performance
From the first time I took the 915H out on the range, I was impressed. I found that the ball really jumped off the face with ease, even on off-center hits. I struggle with hooks and overdraws with hybrids, and the 915H in the A1 factory setting was no different. I made a quick switch to the B1 setting, maintaining the same loft, but flattening the lie angle by 0.75°, which promotes more of a fade. My hooks became less frequent (though the odd one still occurred), but I started to hit straight pushes as well, which would be a miss in the opposite direction of my normal push-draw flight.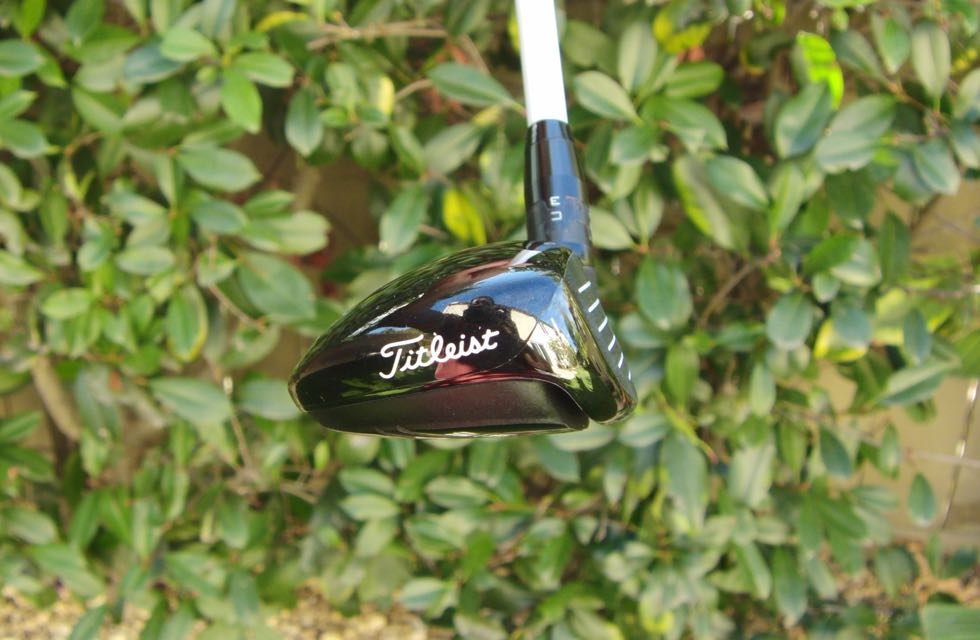 I compared it with my other hybrid: a 22° Adams Idea A7. While it wasn't exactly an exact comparison, I could definitely see some of the advancements in the 915H. For starters, it is actually easier to hit. Titleist clubs are generally known as better players' clubs, but I found the 915H to be more forgiving than my Adams. This may simply be due to the advancement in hybrid technology over the years, so if you're reading this and you have an older model hybrid in your bag, I suggest you go and try some newer clubs out.
The 915H is not a Game Improvement category club, so I didn't expect it to be as forgiving as it is. I still lost distance on off-center hits, but I missed farther away from my target with my Adams than the 915H, so my dispersion was better. I usually miss the center more often than not, so knowing that I'll still have a playable shot when I mis-hit it is a huge confidence booster.
I found it was very easy to get the ball up in the air. It launched (eye test) around medium to medium-high, which is what I expected both from the shaft and my swing tendencies. The flight was a piercing trajectory and there was no ballooning at all. Distance-wise, it fit perfectly between my 3 wood and the Adams, right where I expected it to. As I mentioned before, you can turn the ball both ways with the club, so workability is definitely there for those who like to shape their shots.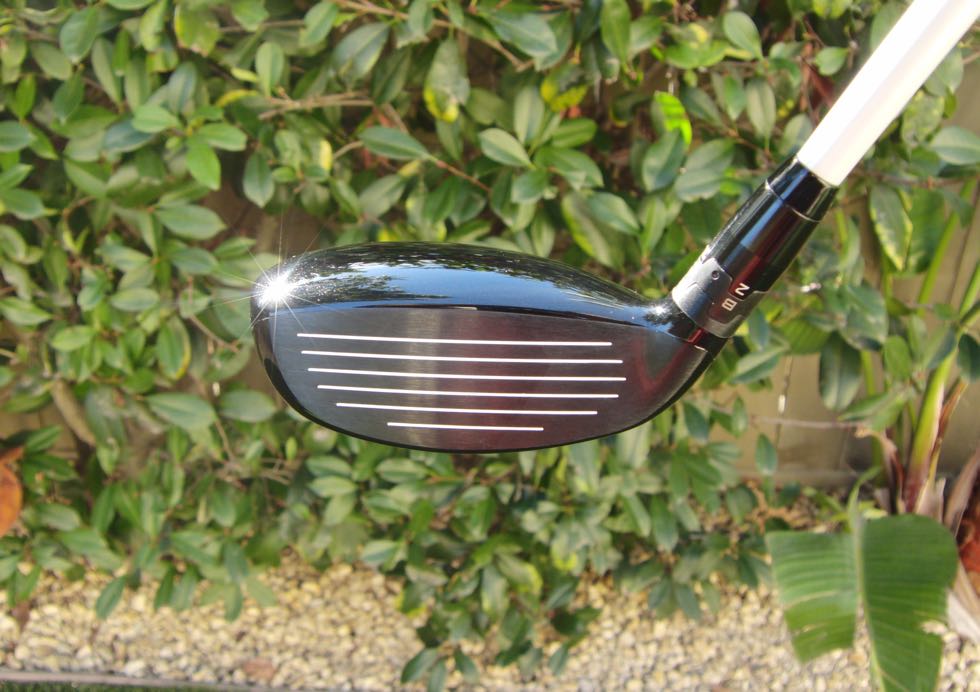 The other advantage I realized with the 915H is, with the ball being so easy to launch, I didn't have to feel like I had to muscle it to hit it far. That allowed me to make smoother, more consistent swings, which is better for my game. I want to point out here that my golf game is not a typical high handicap's. My swing is fast and pretty good relative for my handicap, but I suffer from wildly erratic mis-hits. If you have trouble getting the ball up in the air, or need extra spin to keep it there, this may not be the best club for you.
I took the 915H with me on vacation and played a few rounds with it. At the beginning of the trip, I had a long layoff from golf and struggled a bit with my swing. As a result, the first few in round shots I took resulted in some hooks. Once I got my swing under control, I started hitting better shots with it.
My swing issues aside, I got a good feel for what the 915H can do. I really liked it off the tee. When the odd situation came up that I needed something shorter than my 3 wood, the 915H was a good option. It got through light to medium rough fairly easily, too. I didn't get a chance to hit it out of some really long rough, but I can't think of any hybrid being a good option out of that stuff, anyway.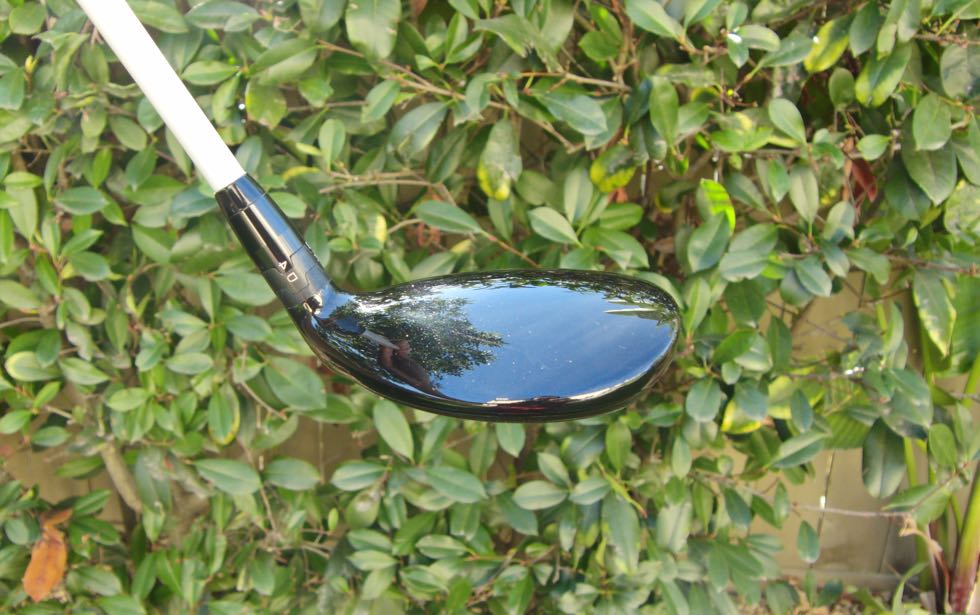 One last thing I wanted to make mention of is the ARC likes to collect debris. It's deep enough that my regular golf brush bristles can't clean it well, but cotton swabs do the trick just fine. Not a big deal to me, but I thought I'd mention it.
Conclusion
Overall, I think this is an excellent golf club. It's not going to straighten your slice or give you 20 extra yards, but then again, Titleist never made such a claim. Instead, what you're going to get is a well-engineered club that hits great shots, even when you're not swinging your best.
At $269, it's definitely on the high end for hybrids, but the technology is there. The ARC is the real deal and the SureFit system is still the most extensive adjustable hosel on the market. You're definitely getting your money's worth.
While the 915 hybrids are geared towards mid to lower handicap players, I don't think that should deter anyone. If you like a classic looking club with solid performance, you should give them a try.