Over the past few months, The Sand Trap has been working with Mike Rohde of Rohdesign to fashion a number of logos for The Sand Trap .com. No doubt you've seen the images that headline The Sand Trap's regular columns, like The Numbers Game, Bag Drop, and Thrash Talk.
Today we're pleased to announce that we've finished the logos. They'll soon grace polo shirts, business cards, and more. If you're looking to link to The Sand Trap, grab some of the JPEGs we're offering below. If we're working with you to provide a shirts, embroidery, or something similar, EPS images are included in a single .zip file. If you have requests for specific sizes, we can create them. Just let us know by emailing logo-request@thesandtrap.com.

The Sand Trap Logo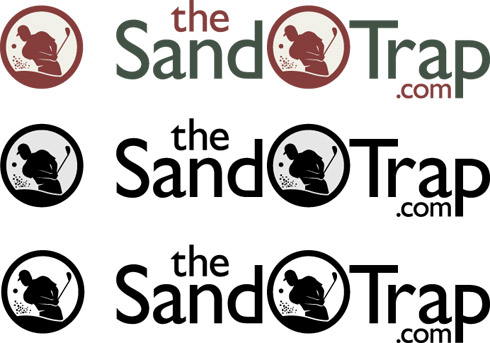 Sand Man
The Sand Trap .com
Logo as EPS File
2006-2010 Newport Cup Logo
Available as a .ai (Adobe Illustrator) and .eps (EPS) file within this archive.