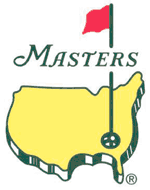 Through most of two rounds of the 71st Masters, one thing is clear: the music has died. The cheers have died. The excitement has died.
With a first-round lead of -3 (which required a 20-putt performance by one of the two leaders) and a stroke average of 76.147, Augusta National is playing more like a U.S. Open venue than the host course of The Masters. You can not only count on one hand – no, make that half of one hand – the number of eagles we saw in the first round.
Have you ever heard less cheers at any golf tournament than you heard yesterday during the first round of The Masters?

Despite playing fairly in practice rounds, the green-jacketed goblins of Georgia firmed the course up prior to the first round, surprising players and leading to high-bouncing balls bounding over greens, down hills, and into ponds.
Though efforts to "Tiger-proof" Augusta National have resulted in more length, the bastardization of Bobby Jones' vision has continued in recent years with increasingly narrow fairways, cut skinny by trees and rough. Instead of Tiger-proofing the course, the goblins have instead charge-proofed and excitement-proofed the course. Without soggy weather, will anyone ever again fire a back-nine 30 like Jack did in 1986 or like Phil's 31 in 2004?
No.
Augusta National has become another boring course. Beautiful – make no mistake about that – but boring. Target golf, the bane of American golf, has invaded the North American home of golf, the very beacon that signals the start of a new season to much of America.
Perhaps it's time for the tournament committee at Augusta to exchange their green jackets for straitjackets, because clearly they've gone loony.
I would say the course conditions are enough to make me spit, but Sergio Garcia's got me covered there. Courses set up like this don't reward good play – they result in freakish winners who get a healthy dose of luck throughout the week. Everyone who picked Tiger or Phil or even Ernie to win this week weren't planning on conditions that would let Jerry Kelly of all people climb the leaderboard, or Bradley Dredge, or most of the other near-nobodies currently atop the big white boards at Augusta National.
Numerous headlines Thursday evening read "the golf course is winning." Funny, but I didn't know it was playing.
Bobby Jones and Clifford Roberts named the course "National" because they viewed the course as belonging – at least in spirit – to all of America. I'm sad to say it's disgusting what's become of "my" course, of "your" course, of "our" course. It does not resemble the Augusta of six years ago let alone the Augusta of the Bobby Jones era, and it most certainly should not be "winning" anything but praise.
To our readers in China, please be on the lookout for the bodies of Bobby Jones and Clifford Roberts. They've probably been spinning in their graves so much they're due to burrow through the earth and pop out before the winner is crowned at +3 early Sunday evening.
P.S. Check back on Sunday for our live blog of the final round.