When you gather 16 pretty decent amateur players for three days of intense competition (intensely cold, intensely arduous, intensely fun), it's cool to peek into the bags and see who's playing what.
It's all the more interesting when you consider that many in the field have strong connections within the industry and so can play pretty much anything they want.
Since cost is not a factor (either because the equipment is free or because, when it comes to golf, money is no object), it was obvious that real world performance and personal preference ruled the choices. So here's what we were playing…

First a note on survey methodology: while 16 players competed every day, due to injuries and resulting intermittent substitute players, I limited the count to the 15 players who more or less played every round.
Drivers
There were no real surprises here as the count was pretty evenly split between Titleist with five (5), TaylorMade with six (6), and Callaway with three (3).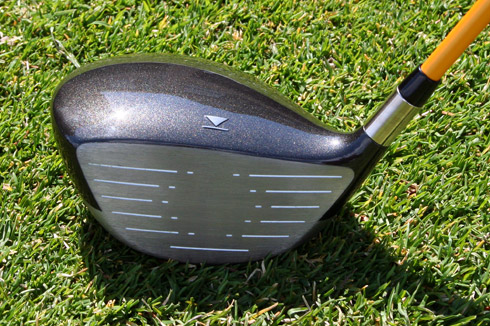 One player wielded a Ping Rapture driver while he kept an older Nicklaus driver in the bag seemingly for security purposes. I'm thus pretty sure Matt Rudy had no strategic objectives, a là Phil Mickelson.
Of the Titleist drivers, two were the 905R, two were the 905T, and one was the 905S. The TaylorMade drivers featured more diversity: two r7 Quads, an r7 460, an r7 425 and one TP, and one 580. One of the Callaway drivers was an FT-3 Tour, one a regular FT-3, and one an X460 Tour.
Fairway Woods
TaylorMade (6) and Callaway (6) were clearly the leaders in club count when it came to fairway metals. Following these were Titleist (3), Sonartec (2), and one each of Ping, Nike, and Bobby Jones.
Hybrids
A favorite among better players, Sonartec led the hybrid count with four (4). There were two (2) each for Titleist, TaylorMade, and Mizuno and one each for Callaway, Nickent, Cleveland and Pinemeadow.
Pinemeadow, by the way, is a fairly new value-priced brand. We'll have some reviews of their stuff coming along soon.
Of note is the fact three of the players carried no hybrid. One player carried two and the old man in the field (me) carried three. The 10 others each had one in the bag.
Irons
I don't know why the iron count surprised me so, but it did. Titleist blew away the competition with seven (7) players carrying their irons in the bag. TaylorMade (3) and Mizuno (2) trailed while Callaway, Srixon and Meridian Golf each had one player toting their irons.
Of the Titleist players, three were using older DCI models (961, 962, and 981). The newer Titleist irons in play were the 735.CM (x2), 690.MB, and 755 forged.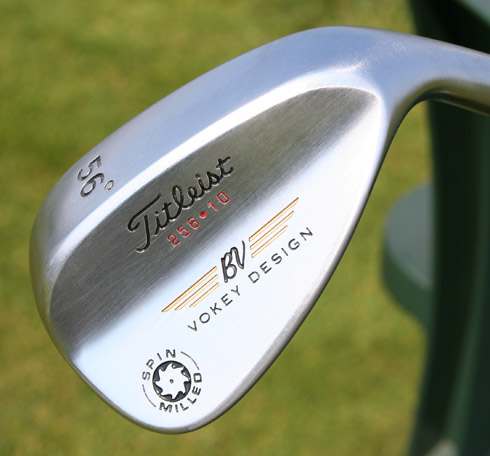 Wedges
Here again, Titleist won without contest. There were 15 Vokey wedges scattered amongst the Newport Cup contestants' bags. Not surprisingly, Cleveland was second with eight (8). Stragglers in the count included TaylorMade (4), Callaway (2), Sonartec (2), and Scratch Golf (1).
Putters
I have to admit I'm a putter freak. I just love 'em and have so many I have to hide them from myself to keep from using a different one every round. That said, I was very interested to see what was put in play at the Newport Cup.
In the end it was a tie between what are arguably the two biggest names in putters: Odyssey and Scotty Cameron by Titleist. Both brands had six (6) players rolling the ball with their putters.
The Odyssey putters included three Two-Ball models (two White Hots and one DFX), a Tri-Hot #2, a White Hot #2, and a White Hot #5. The Camerons included two Studio Stainless Newport 2s, two Circa 62 #3s, a Circa 62 #2, and a Detour.
Other putters included a center-shafted TaylorMade Monza Corza, a Guerin Rife 2-Bar mallet, and a Big Oak T'ville II. Even though Dave Koster switched to a Monza Corza for the final round, I'm not counting it because it couldn't help him convert on the final green when it mattered most!
It's worth pointing out that nobody was using a belly or long putter. Good for us.
Balls
I didn't really make a count of this because, frankly, we were all over the place. While we were supplied with a dozen balls from a company that shall remain nameless, a few of us blew through those so quickly we ended up playing with balls we found in the tangled rough at Tanglewood.
Others chose to make a statement with their ball choices. Cody Thrasher opted for a box of Noodles after deciding his play deserved nothing better. It must have worked because he played like a champ the rest of the way. Josh Premuda was playing some Hogan balls in an attempt to use up his stash of new old balls.
Donald Mackenzie and Matt Rudy went another direction. You see, it was pretty cold the first few holes every morning. Apparently to commemorate the weather conditions, they played blue Callaway HX Pearl balls Friday and Saturday morning. Blue balls. Cool. Literally.
In the End…
With so many different shafts in play, it really was impossible to catalog them all. But it was clear to me that a majority of players had reshafted at least some of their clubs with the latest and greatest in shaft technology.
Such diversity is really the bottom line to the survey results. The field averaged four different brands in their bags. Erik J. Barzeski was the only player with just two brands in the bag (Titleist and TaylorMade) while Matt Rudy, thanks in part to his two-driver setup, had six (Ping, Nicklaus, Cleveland, Mizuno, Nike, and Titleist).
The Biggest Surprise?
Of the 210 clubs surveyed, there was only one Nike club in the lot.