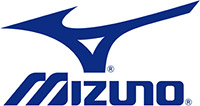 Mizuno is well known, well renowned, and well understood to have some of the best feeling irons on the market today. With Brian Gay's recent dominant performance at the Verizon Heritage Classic at Hilton Head, we thought this might be a good time to share with you a video Mizuno's put together.
The video displays the difference in sound between Mizuno MP and MX series irons and irons from other manufacturers. It's Mizuno's claim that this "sound" is evidence of their feel, largely showing how well their patented Grain Flow Forging process works.
The video is not without its skeptics, of course. Some are quick to point out that using an iron head like you would a musical triangle doesn't prove much, and we never see which competitor's clubs are used.

Either way, Mizuno says that the Sound of Feel video "demonstrates that Mizuno irons are different than anything else out there." Mizuno also says that "if people want to see if that difference in sound translates to anything different in how a Mizuno feels compared to anything else, they will have to go find that out for themselves. We have found that when a Mizuno is put head to head against anything else, we are going to win most times. It is true that nothing feels like a Mizuno, and in our own studies a big part of feel is sound."
If you'd like to download Sound of Feel (49.5 MB, .mov), we've got you covered. If you'd like to view it on the web page, it should work right here: