TRUE Linkswear has long been one of my favorite brands of shoes and for good reason; they are super comfortable. While they have always had a slipper-like feel in the opinions of many, they were criticized early on for having, shall we say, a unique appearance. With each progressive release, the looks have improved without sacrificing any of the comfort. On top of that, the company continues to improve it's sole designs for maximum stability. The new 2014 line-up should have something for everybody as the new additions include a couple of street style shoes, oxfords, and wingtips as well as more options for women.

For those who like more of the casual look on the course, there are the new TRUE vegas and the TRUE lyt dry. Like all TRUE Linkswear shoes, they feature Natural Motion Technology which allow the feet to function as if you were barefoot. This means a wide toe box that allows the toes to spread out. The vegas has a flexible rubber outsole and a full leather upper and are waterproof. The lyt dry uses the company's premium leather and 360° waterproofing. The outsole is also a bit different as it uses the new LYT EVA Comfort Outsole. The vegas carry a retail price of $99.99; the lyt dry will cost $149.99. Both shoes are available in an array of different color combinations.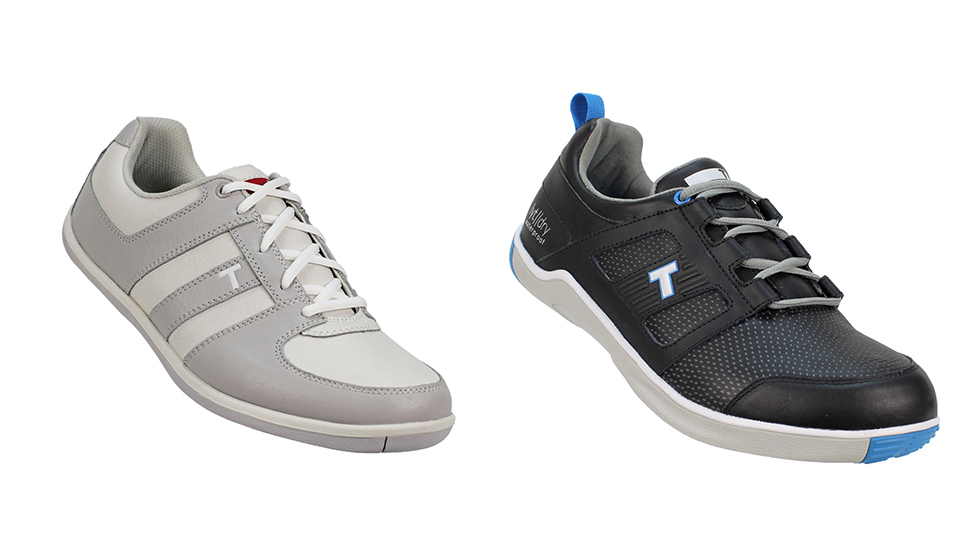 For those with more traditional tastes, there are the new TRUE oxford and TRUE gent wingtips. These shoes also feature TRUE's Natural motion Technology and Ergo Traction designs. The oxford comes with the same Flexible Rubber outsole found on the vegas whereas the gent wingtip has the LYT EVA Comfort outsole found on the lyt dry. However, unlike the other two shoes, these two have options as far as material. The oxford is available in either canvas or suede and is whether resistant. The gent wingtips have 360° waterproofing and are available in either suede or premium leather. The oxfords retail for either $89.99 or $99.99 depending on if you choose canvas or suede. The gent wingtips cost $149.99. As with the others, they are available in many different color combinations.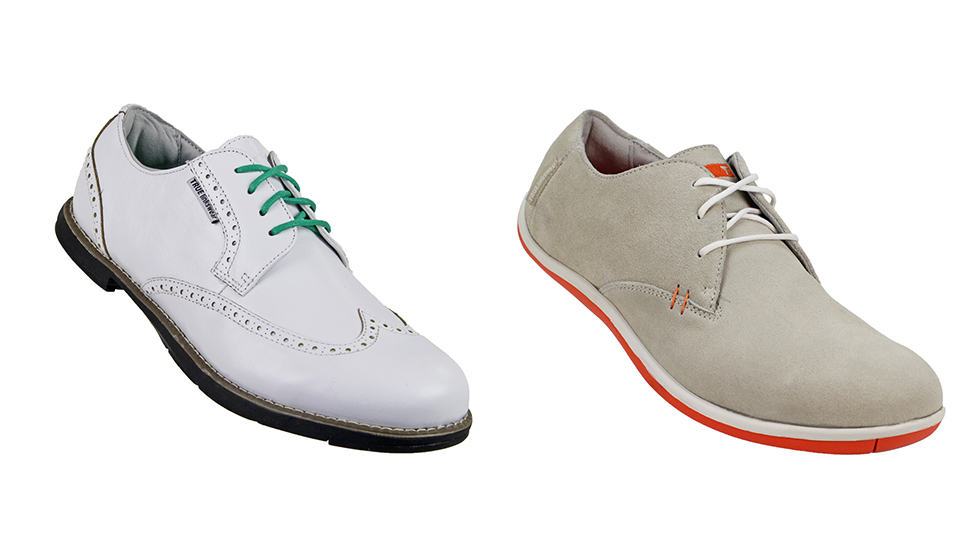 Since the company's start, Ryan Moore has been TRUE's presence on the PGA Tour, and now, the company has a presence on the LPGA Tour as well with the addition of world number one Inbee Park. With the addition of Park, it should be no surprise that the company's women's line-up has also expanded. In addition to the previously available TRUE isis and TRUE jade there are now the TRUE scottsdale (a ladies version of the vegas) as well as the dame wingtip. Those shoes will cost $99.99 and $129.99 respectively.