Though some players may be making resolutions to not buy new clubs this year, that looks to be much easier said than done, especially with the introduction of PING's newest line, the i20. While we all know that there's much more to a club than just a pretty exterior, the matte black finish of PING's latest will surely compel more than a few to at least give them a swing.
I believe that if one were to ask around and get completely honest answers, appearance counts more than most like to let on; however when you combine a sharp, sleek exterior with aerodynamic refinements, strategic weighting, and supreme command and control, you're more than likely going to have a winner on your hands. Let's dig a little deeper and see what PING's i20 line is all about.Could there possibly be a better way for PING to kick off 2012, other than introducing their new i20 drivers, fairway woods, hybrids, and irons? All clubs in this series were meticulously designed with one goal in mind – optimizing their performance, from their weighting down to the choice of exterior finish. I could go on, but instead, I'll let the words of PING's Chairman and CEO, John Solheim, sum it up:
In the i20 series, we've combined workability, distance and forgiveness with the goal to make any golfer a more versatile and complete player. We've engineered the i20s with a solid feel and generous forgiveness but also a degree of workability for the player who wants full command of the clubface for controlling trajectory and shot shape. Anyone who is passionate about their game is going to be very confident and capable with this game-improvement technology.

John A. Solheim, PING Chairman & CEO
As I mentioned above, the first thing that will likely grab your attention will likely be the glare-resistant, matte black exterior. On that subject, Solheim had this to say:
The non-glare finish absorbs light, allowing the player to focus without distraction. Our tour pros are very enthusiastic about the finish – but even more so about the i20s' performance. Players are able to execute any shot they want with confidence.

John A. Solheim
Now that we've gotten that out of the way, let's dig a little deeper into each club in the series.
i20 Driver
The i20 driver employs a highly aerodynamic crown that reduces drag and thus improves clubhead speed (and in turn ball speed), resulting in the player being further down the fairway off the tee.
The 460cc head houses strategically placed dense tungsten sole weights that elevates MOI values and fine tunes the location of the center of gravity in order to produce a low spin, penetrating trajectory.
The head is composed of Ti 8-1-1 which is a lighter, lower density titanium alloy that provides the ability to distribute perimeter weighting and provide a higher level of forgiveness. Finishing it all off is a distinctive matte black exterior that eliminates glare and distractions.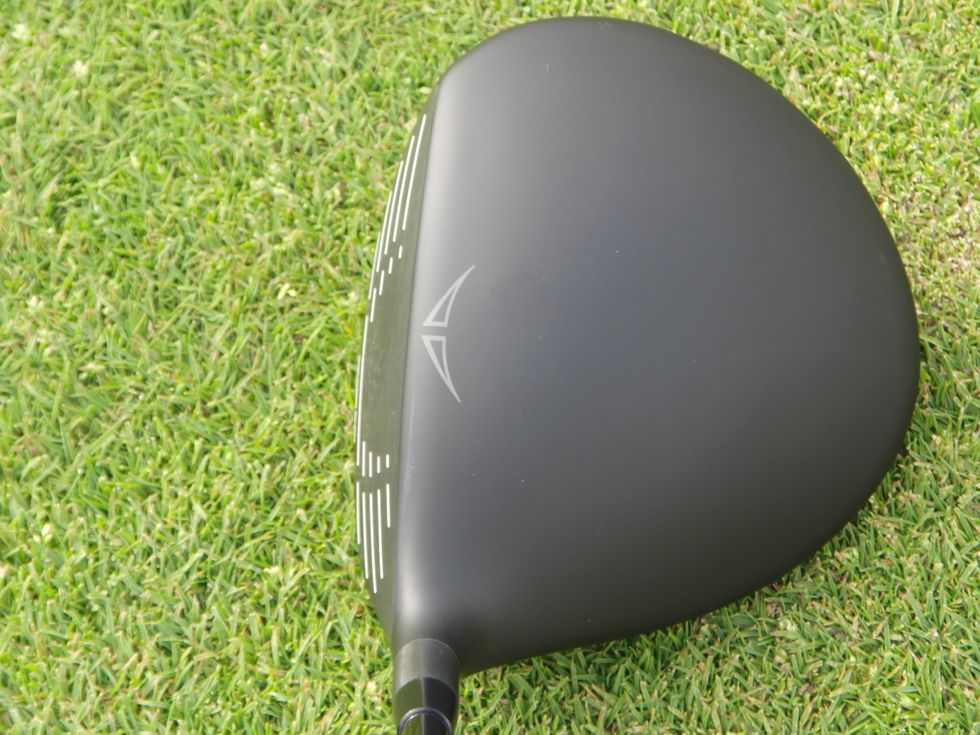 The PING i20 driver is offered with two shaft options to choose from, with The first option in the form of the PING TFC 707D (R, S, and X Flexes available) which produces a low spin, boring trajectory. The second option is the True Temper Project X Black (5.5, 6.0, and 6.5 flexes available) that promotes more of a higher launch and mid-spin. The loft options consist of 8.5°, 9.5°, and 10.5°. Regardless of shaft choice, the PING i20 has its MSRP is set at $385.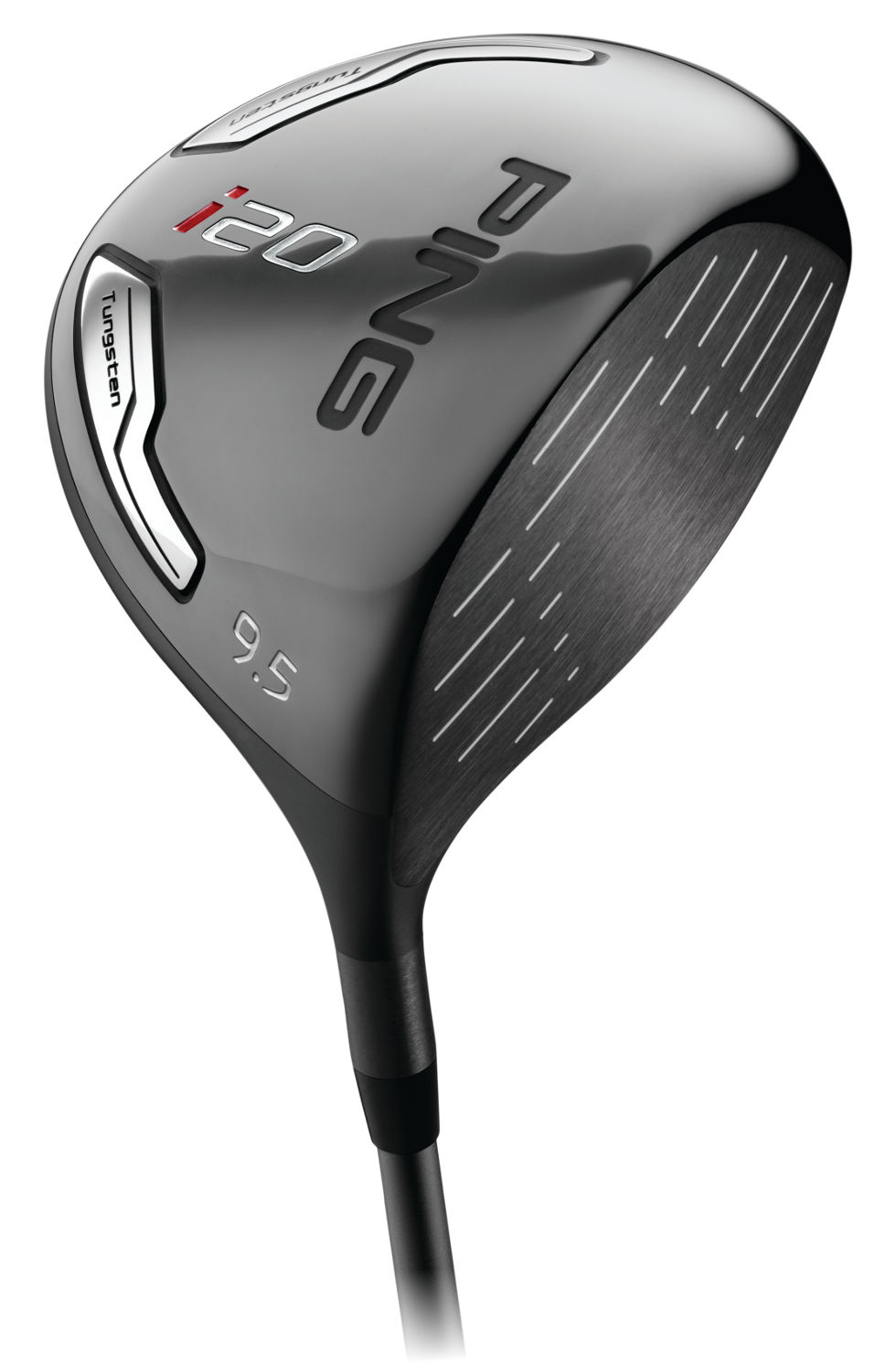 Both shafts deliver a solid, stable feel and consistent performance. Our TFC series is slightly heavier, stiffer and generates lower launch and less spin than Project X Black.

John A. Solheim
i20 Fairway Woods
Next in line are PING's i20 fairway woods, which were designed to be versatile weapons in the hands of players, both off the tee and off the deck. The compact shape of the i20 allows the stainless steel head to move efficiently through thick rough and still launch the ball high and straight.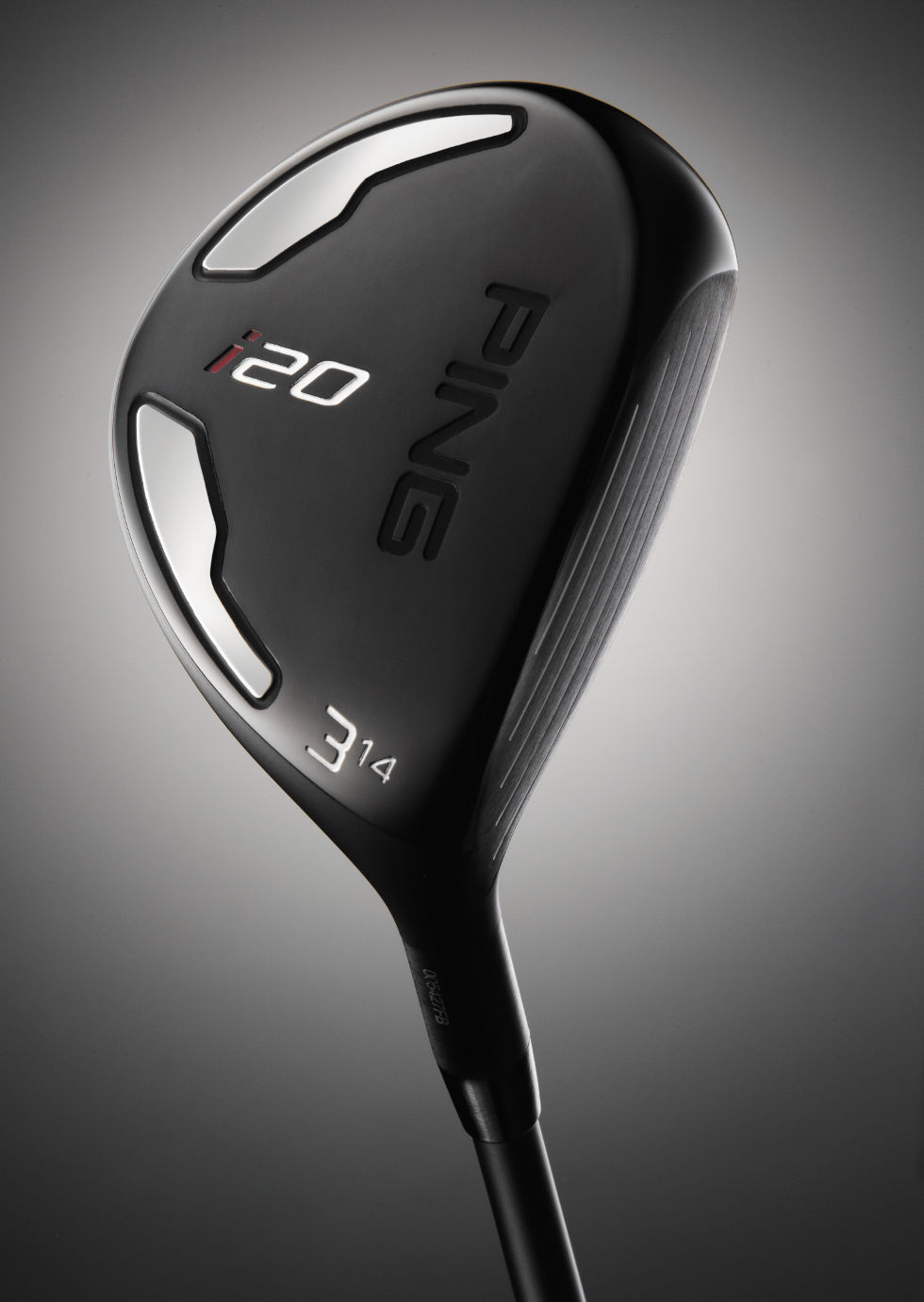 The overall head design makes aiming easy while the same matte black finish found on the driver is also used on the fairway woods in order to reduce glare.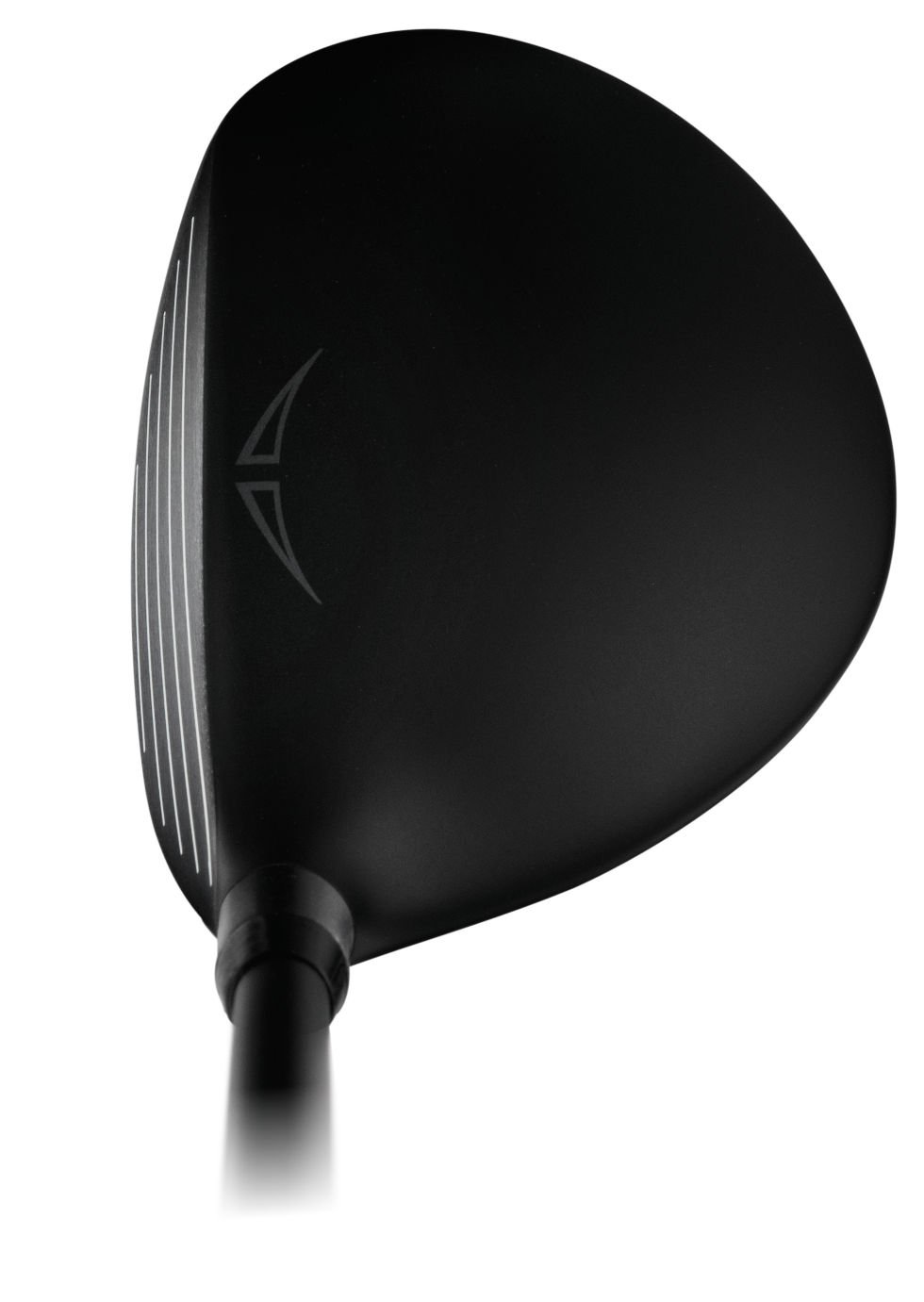 Again, there are two shafts to choose from, though in this case the fairway wood variants of the PING TFC 707F and Project X Black shafts are offered. The launch and spin characteristics, as well as flex options are retained in the fairway wood variation of these shafts as well. The PING i20 fairway woods are offered in three lofts, including a 14° strong-ish 3W, a 15° 3W, and an 18° 5W, and have a suggested retail price of $255.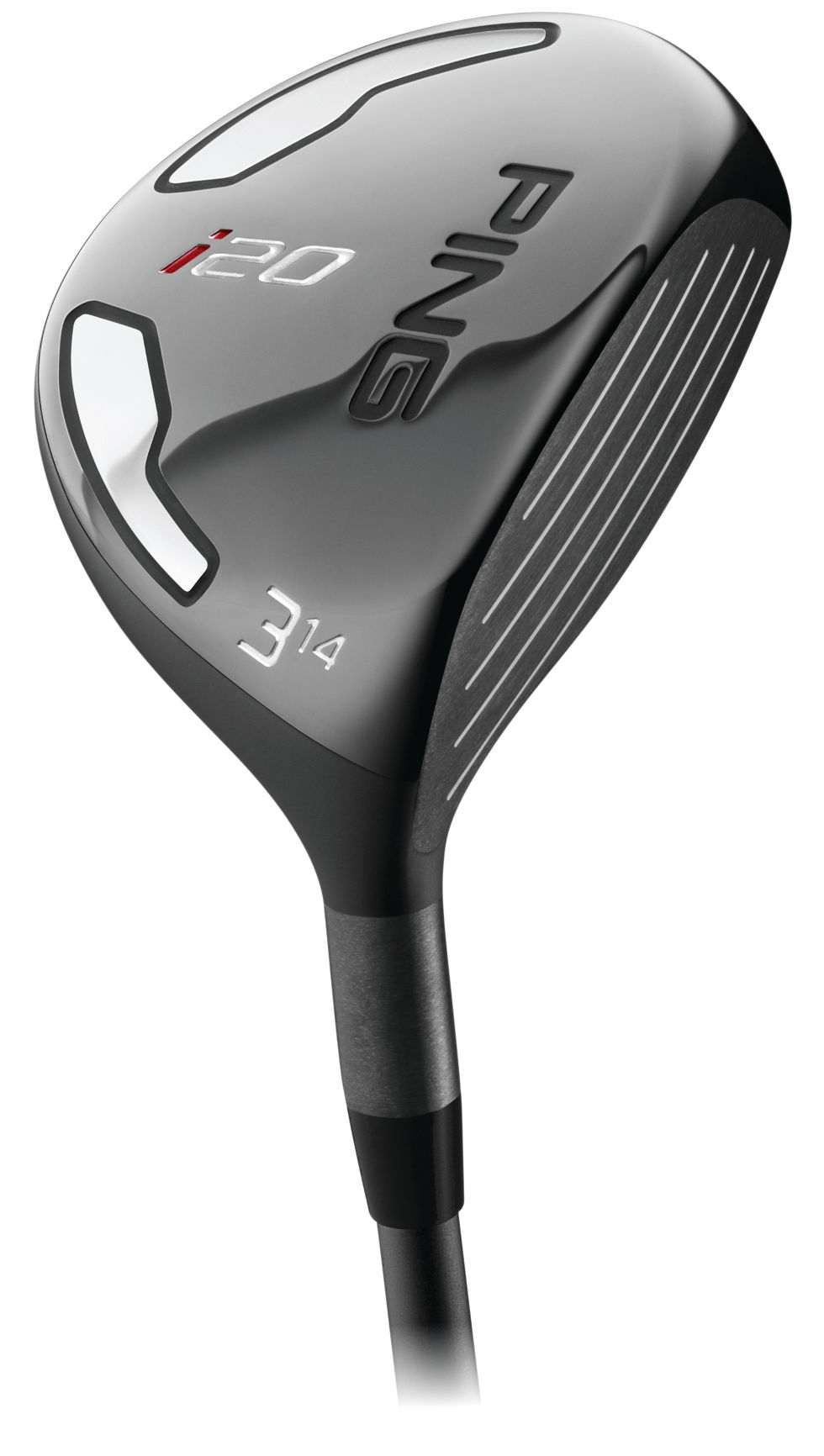 The i20 driver is incredibly long but also highly accurate. We gave the fairway woods and hybrids the same matte finish, and their designs offer the high-launching forgiveness that makes them reliable from all turf conditions and from the tee.

John A. Solheim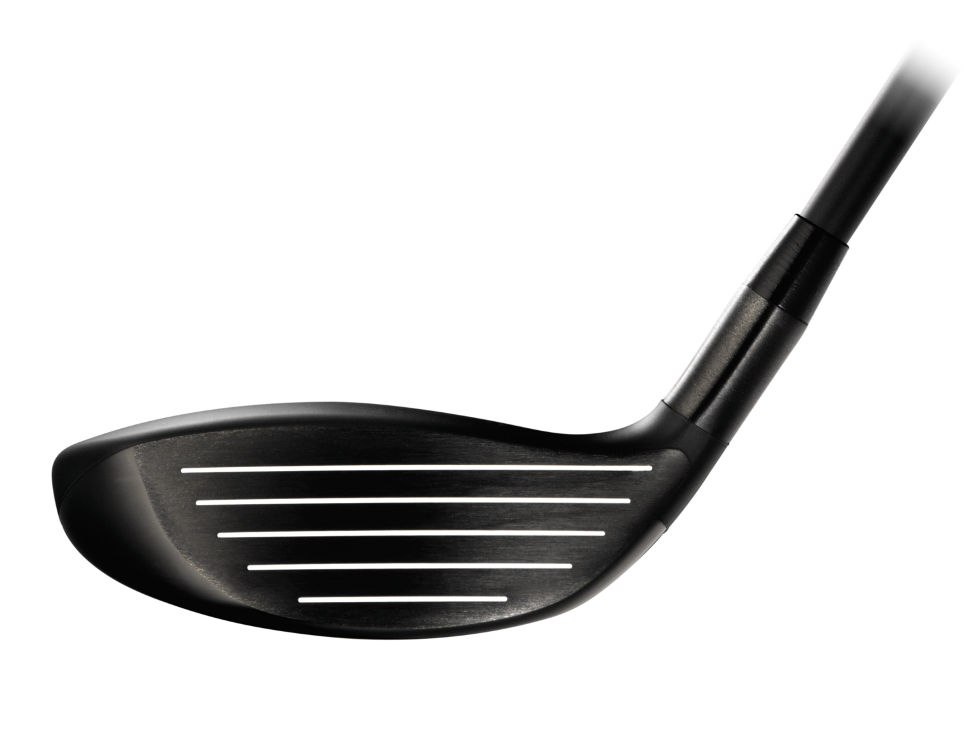 i20 Hybrids
Also in PING's new i20 series is the long-iron-replacement hybrids, which employ a compact head design and deep CG in order to launch the ball high in the air and land softly on the green. Whether the player is stuck in heavy rough or a tight lie, thanks to an extremely wide, forgiving club face, they can swing away with confidence, knowing that the i20 hybrid will produce accurate results.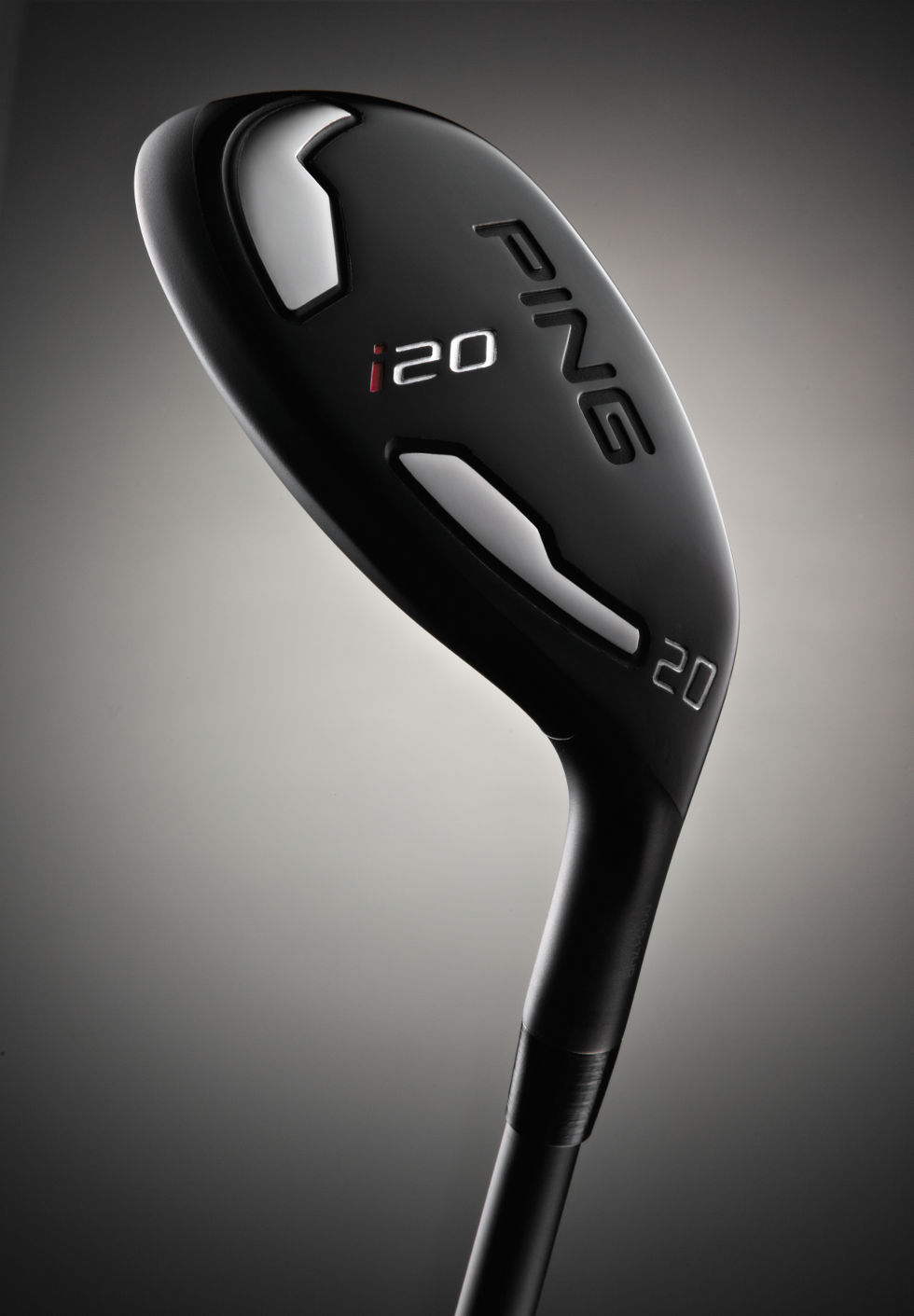 To further increase forgiveness and optimize launch conditions, PING's engineers placed more surface area low on the club face. The i20 hybrids are easy to aim as well thanks to a straight leading edge and slim, contoured head. Like the rest of the i20 lineup, you'll be looking down at a matte black, non-glare finish.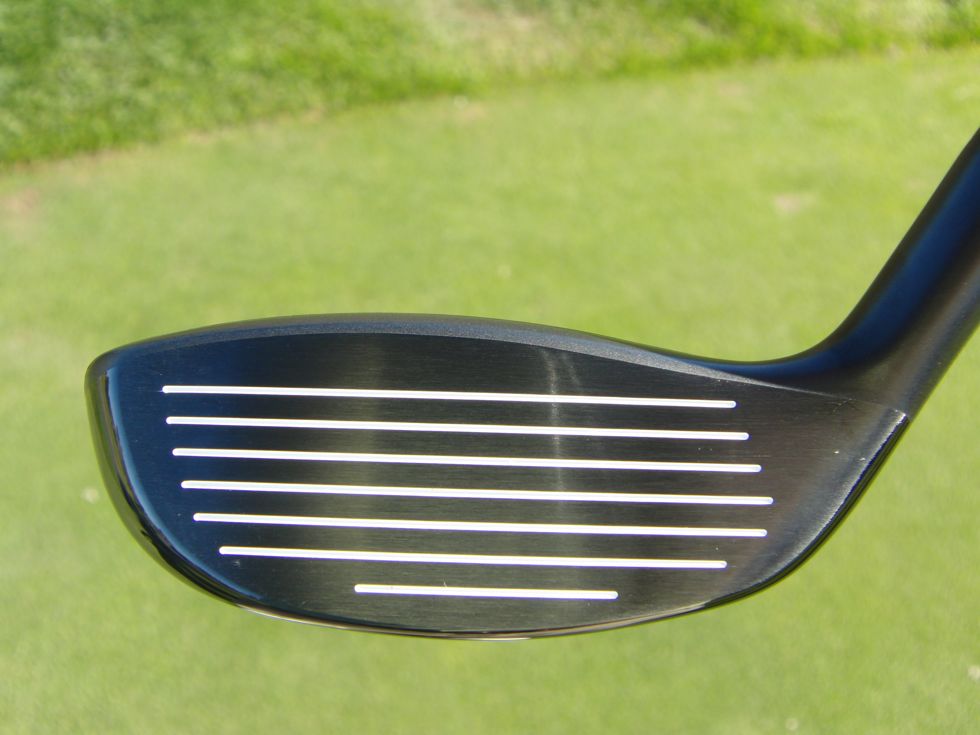 PING's new i20 hybrids come in three lofts starting with a 17°, followed by a 20°, and 23°. Again, the shaft options consist of PING's TFC 707 (H in this case) or the Project X Black, all with the same flex options as the drivers and fairway woods. MSRP is $210.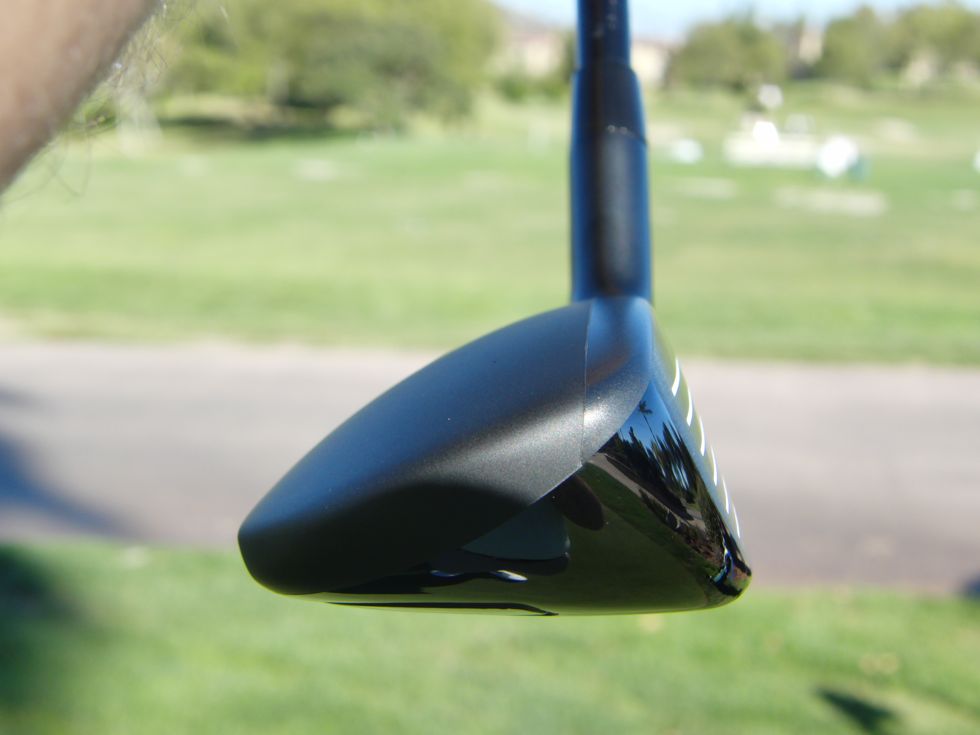 i20 Irons
PING's i20 irons follow suit with a number of manufacturers by taking a "progressive set" design approach, meaning that generally while the short irons really emphasize accuracy and workability, the long irons have a bit more built-in forgiveness.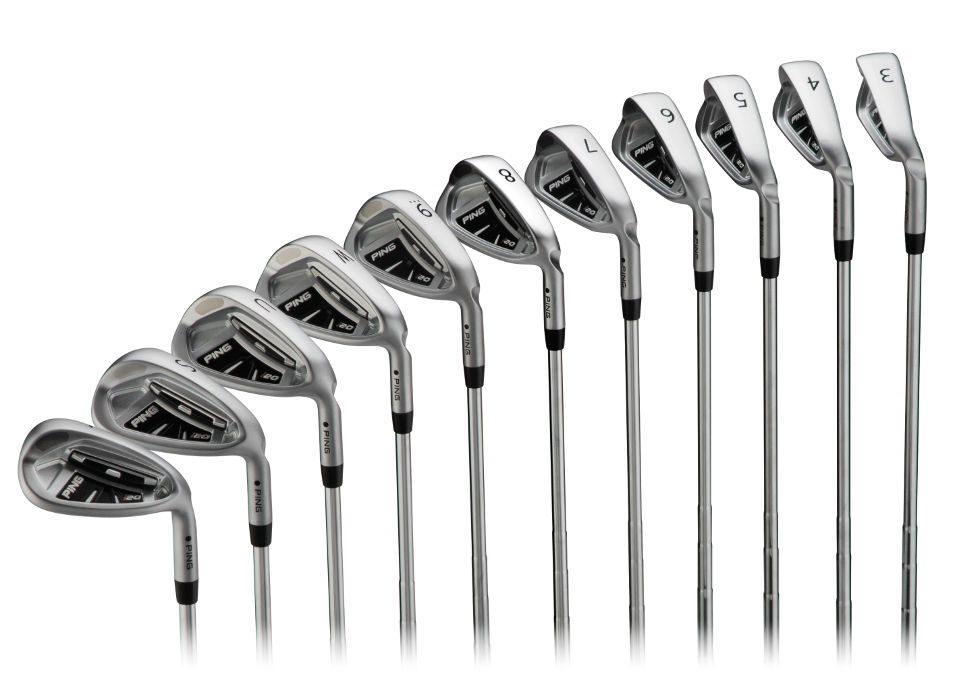 In this case, the i20 short irons have not only a smaller head, but also less offset for superb control.
The face of the i20 irons is said to be thicker, which, along with new stabilizing bars, helps ensure precise distance control as well as a solid feel. The multi-metal construction equates to a combination of a 17-4 stainless steel head along with Tungsten toe weights.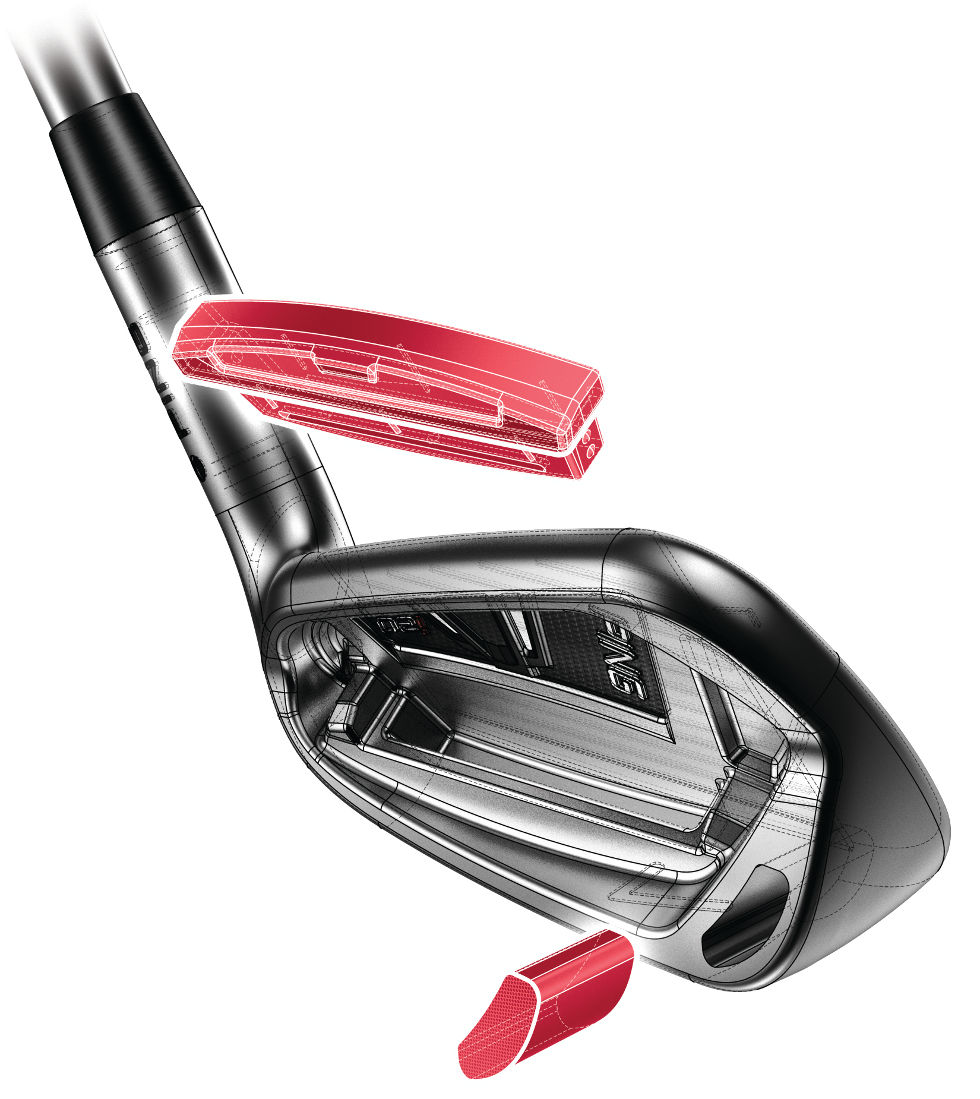 The i20 irons also feature an innovative design which is said to give golfers full command of the clubface for controlling trajectory and shot shape. They do however, deviate from the svelte matte black color scheme found on the i20 drivers, fairways, and hybrids, as these irons come with a clean, low-glare satin chrome finish.
The stabilizing bars and the thicker face offer great feel and ensure that golfers can hit to precise yardages. Distance control is an absolute must for better players, but precision is going to help anyone lower their scores.

John A. Solheim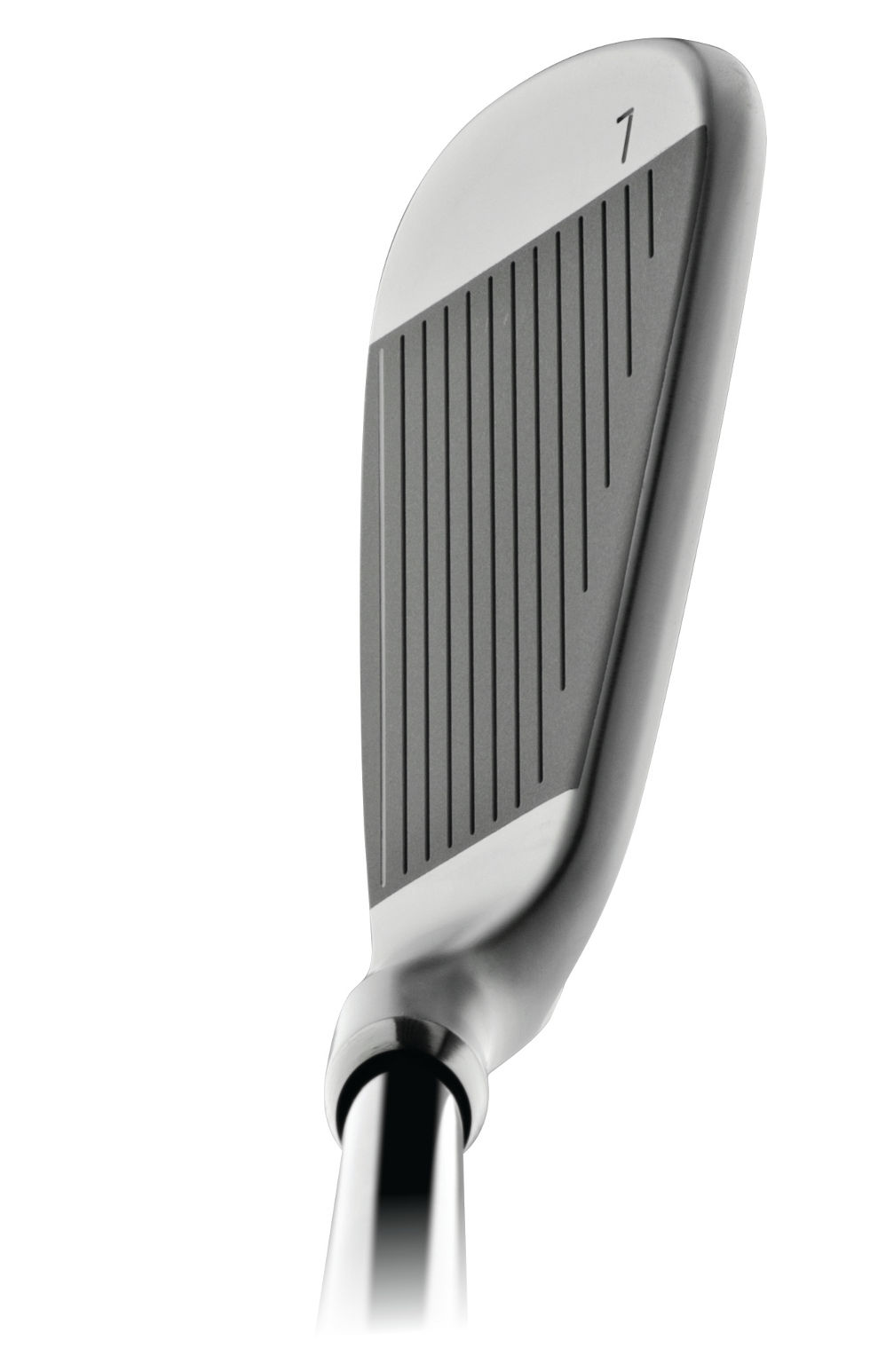 A number of set options are available for the i20 irons, as PING offers 3i up through 9i, along with the standard PW as well as a UW, SW, and LW. PING's own CFS steel shafts and TFC 169i graphite shafts are the standard shaft options in this case, with the steel version costing in the neighborhood of $110 per club while the graphite version is a little more, ringing in at $137.50 per club.