Having problems deciding what to get the golfer in your life for the upcoming holiday season? You might be thinking he or she has everything, making it tough to even come up with any good ideas. Well, you're in luck, as over the next few weeks, we'll give you a number of ideas and hopefully you'll come away looking like a superstar.
We'll be covering everything from the cheapest accessories, all the way up to some of the most expensive and extravagant gifts known to the golfing world, and we'll break it all down by price. Also remember that sites such as TGW, Discount Golf World, and Golfsmith can be your best friend during this time of the year.
$10 or Less
While golf can be one of the most expensive sports to play, sometimes the most useful, functional equipment can also be the cheapest.
No bag is complete without a towel or two, and I know I've seen my fair share of towels that look as if they've been dragged through a crime scene in Amsterdam's red light district, littered with stains of mud, various bodily fluids, or grime from that water hazard that you just can't ever seem to avoid.
For a whopping $2.98, you can stocking or two with this Precept Ladies towel. Better yet guys, I'm sure you'll get a good laugh or two from your playing buddies during your holiday rounds when you present them with this towel (as a gift, of course) after they pop up a drive that fails to go 75 yards. If pink and white don't quite match the recipient's bag, worry not, as there are a number of sub-$10 towels from Callaway, Nike, and others.
These LineMUp ball marking tools can be very useful as well, as they help the player visualize the target line when putting by providing a method of drawing straight alignment lines on the ball. At only $8.46, this could possibly be one of the biggest bang for your buck items on this list. Want more proof? Look at the number of people that attest to using them here.
Of course, don't feel limited to these items, as even if you're planning on spending more than $10, these make great stocking stuffers. If you're looking for more ideas, hang tight, as there's more to come next week.
$50 and Under
For our under $50 category, we step back quite a few months to our coverage of PURE Grips, and their tapeless grip installation tool. If the golfer in your life plays very frequently, or spends countless hours every week at the driving range, in a wide variety of conditions, there's a pretty good chance that he/she goes through grips fairly quickly, at the tune of $100+ at the local shop. A good portion of that cost comes from install fees and dealer markup on the price of the grips. That's where the tapeless grip installation tool comes in. The air gun and attachment allows you to install the grips yourself, without the need for tape and solvent, and allows you to buy the grips at a discounted price from most online golf retailers. There is, however, one thing you should know – a standard air compressor is required, one that generates between 50-70 PSI. To give you a good idea of what sort of compressor is required, we're only talking about a smaller one that might be used to inflate bike tires or car tires.
While the installation kit sits comfortably under the $50 mark at $34.99, for $89.99, you can get the air gun, attachment, and 13 of PURE's grips of your choice. Though they might not have the huge name of Golf Pride, Lamkin, or Winn Grips, they're definitely quality. Need reassurance on that? Check out Erik's review here. If you do in fact have a hard limit of $50, then you can give one of these installation tools, plus four of those cute pink and white towels I mentioned earlier. Or better yet, you can go all out and spend your money on 15 of those $3 towels. It's your call. 🙂
$100 and Under
Thanks to a new, lower price, the TaylorMade xFT TP wedges now fit perfectly into this category with a recently reduced price of $89.99. This might just be the gift that keeps on giving, as the xFT wedge features and interchangeable face. This allows you to replace the face of the wedge when the grooves wear out, as opposed to buying an entirely new wedge. The replacement faces can be purchased for roughly $35.
If you're willing to stretch your budget another $10, you may want to take a look are the Mizuno MP T-10 wedges. Though the MP T-11 was recently announced, that's no reason to overlook the previous model. The MP T-10 received rave reviews here as well as many other golf sites. These Grain Flow Forged wedges don't conform to the 2010 Conditions of Competition, so if the recipient is looking for the maximum amount of spin, you better grab these now before you can't anymore.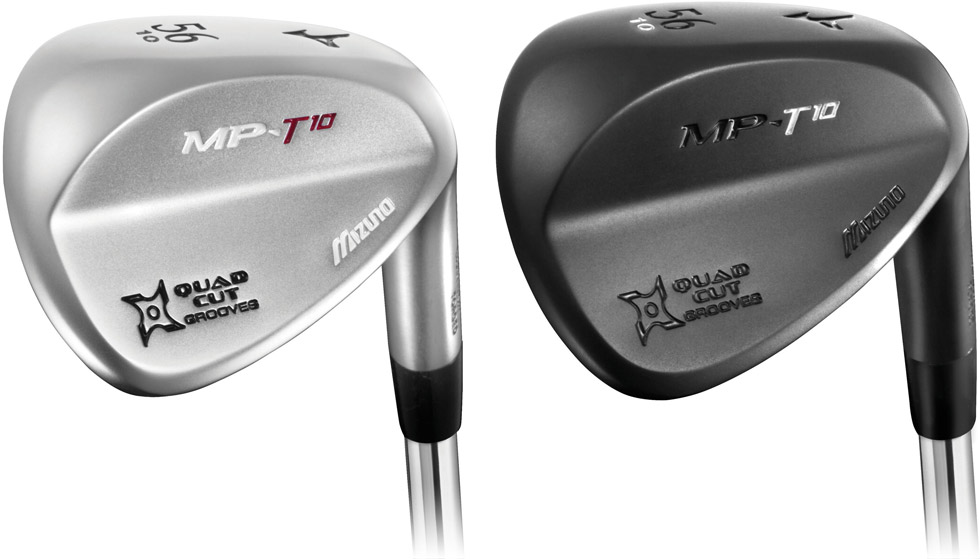 $250 and Under
If you really want to treat someone, how about getting them a new pair of shoes? If there's one way to make a round of golf exponentially more enjoyable, it's by wearing a pair of comfortable shoes. Three in particular stand out in my head form the past year – TRUE Linkswear Tour Shoes, Adidas Tour 360 4.0 Sport, and the initial release from Kikkor. Two of these were reviewed here at The Sand Trap, the Adidas Tour 360 4.0 Sport, and the TRUE Linkswear Tour Shoe – neither of which disappointed a single bit.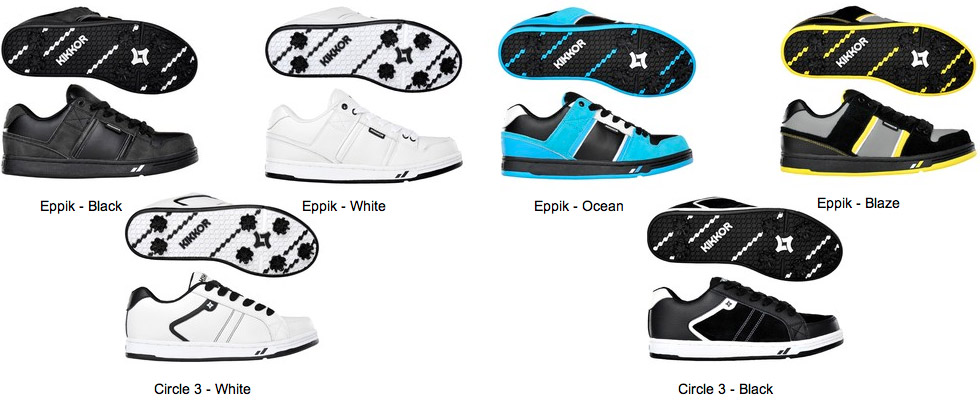 $500 and Under
Now we break into the category that can satisfy even the biggest club ho's. Even most of your highest-end drivers fit squarely into this price range, and luckily, quite a few enticing options have just hit the market.
The Titleist 910 series drivers hit stores just a couple of short weeks ago, and would likely make the golfer in your life the envy of his friends. Being the first ever adjustable driver from Titleist, this club delivers consistent results with a gorgeous black exterior. You may want to do a little research on the recipient of this one, as there are two different models for two types of players. If he/she is a more accomplished player, the 910 D3 is likely the best option, whereas if he has some "off" driving days, the 910 D2 is probably a better alternative.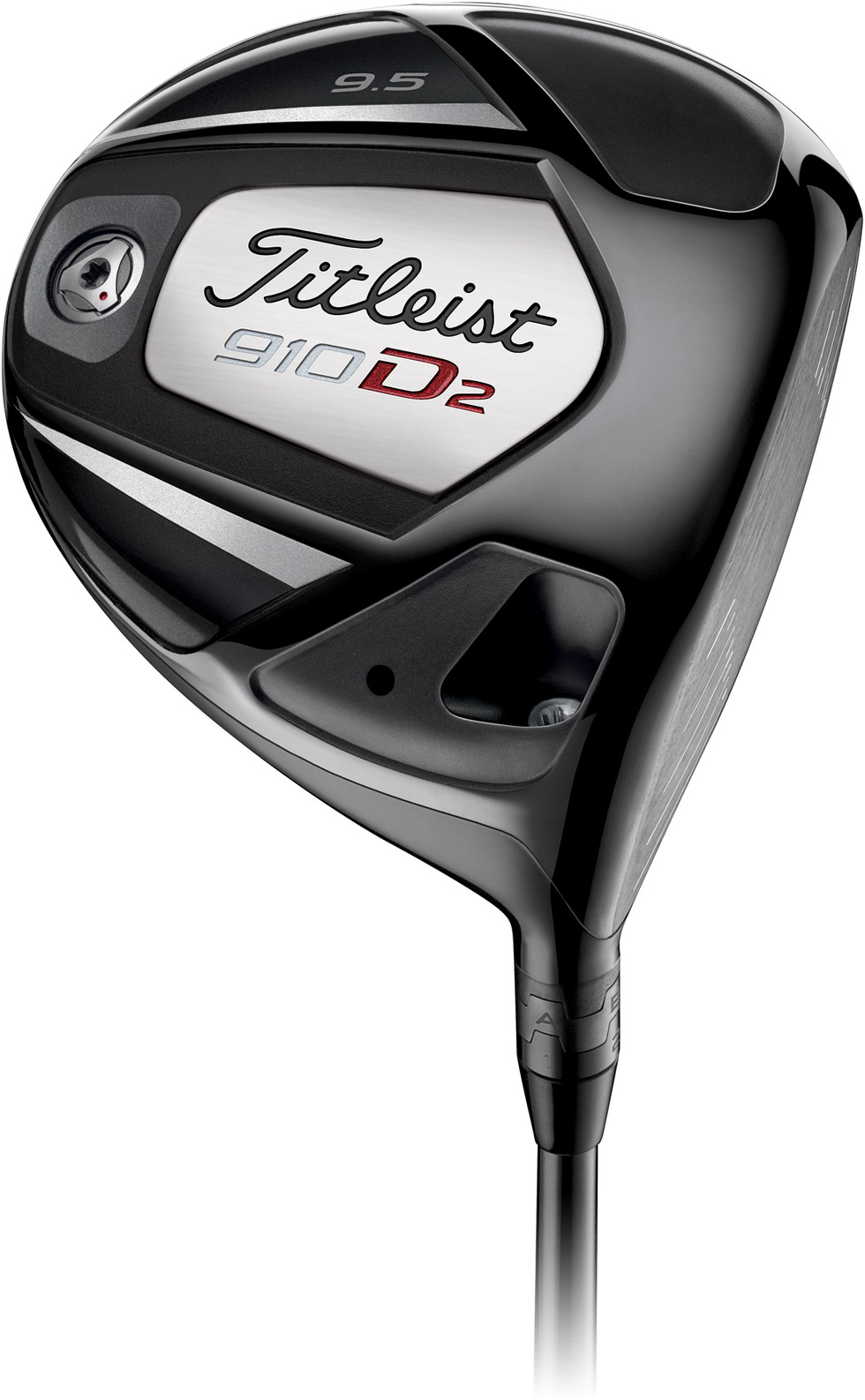 Another great option is the Nike SQ Machspeed Black, which we covered here last week, and just hit stores a couple of days ago. This particular club is great for those with slower swing speeds as it features an aerodynamically enhanced head that allows air to move across it on the downswing much more efficiently, therefore creating faster clubhead speeds at impact. At a very manageable price of $299.99, there is also a considerable amount of money left for lessons. Or even better, some of those great pink and white towels that can be used to keep the streamlined black exterior clean. You can afford 66 of them to be exact. 🙂
$1000 and Under
Yeah, so this category covers just about everything, though if this is your price range, full iron sets are likely what you're looking for. While we could throw just about any iron set in here, don't you want to get the golfer on your list the best bang for your buck? And we'd hate to lead you in the wrong direction.
The choice for this week is the TaylorMade Burner 2.0 irons, which build on the extremely successful Burner irons that were released back in 2009. In a nutshell, these new irons take forgiveness, distance, and consistency to a level above and beyond that of the original Burner thanks to tweaks in weighting and a increase in CoR. This means the player comes home in a much better mood because he wasn't spraying the ball all over the place. The Burner 2.0 iron also has a new look, appropriately named "Burner Black". These won't break the bank either, as retail price is set at $699. That leaves enough money left over for roughly 100 of those pretty pink Precept towels.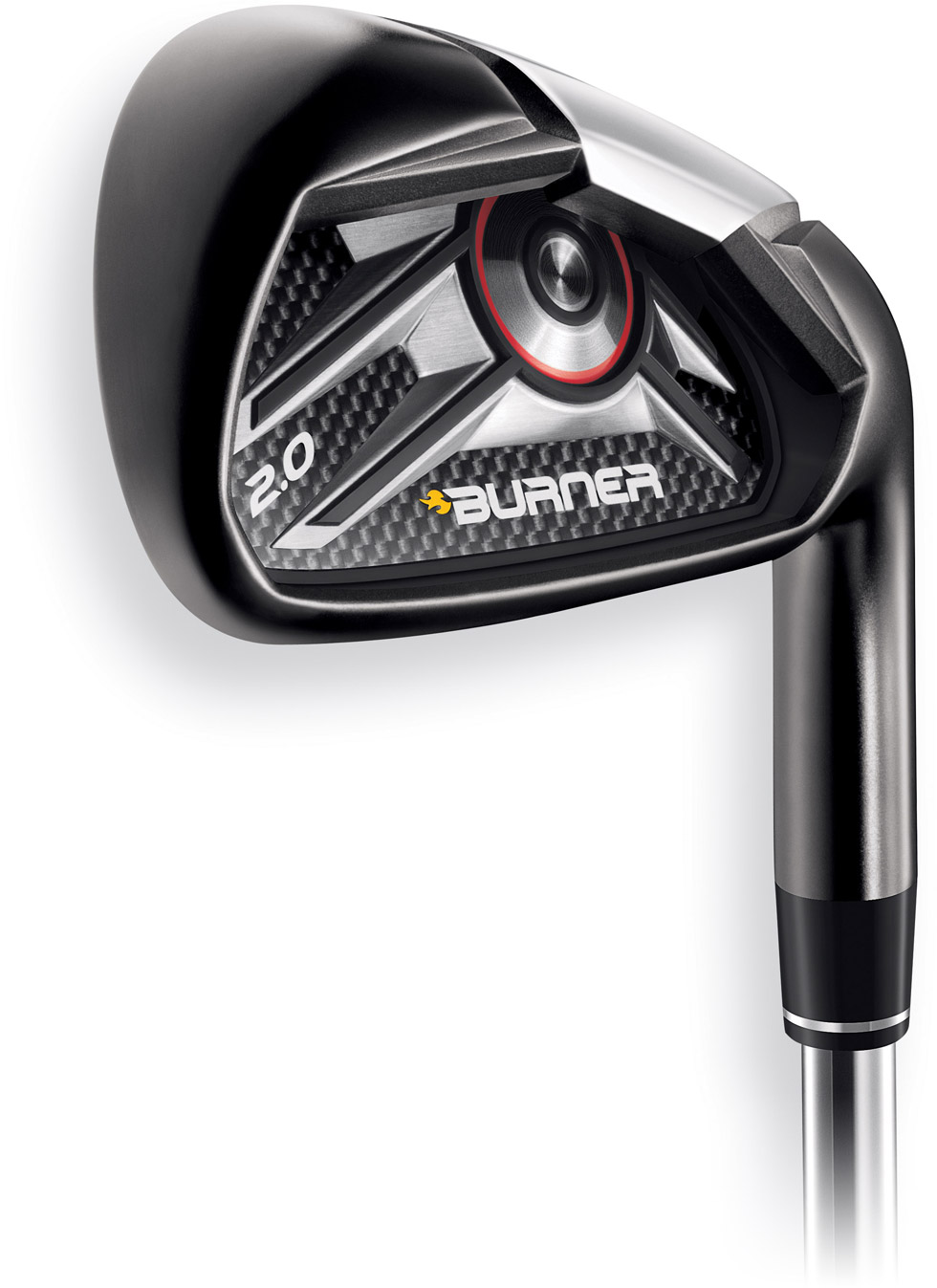 Outrageous Holiday Gift Idea of the Week™
Wrapping up this week is our Outrageous Holiday Gift of the Week™. If money is, in fact, no object, then why not shock your favorite enthusiast with this limited edition Scotty Cameron Newport II Timeless GSS putter. This gorgeous, extremely rare flat stick is going for a cool $20,000 on ebay right now, and comes with a certificate of authenticity, and to top it all off, they throw in free shipping!!! How nice of them?!?! Purchasing this one for a special someone would definitely make you the Clark Griswold of gift givers, and if you take this route, all I ask in return for my inspiring suggestion is that you capture the moment on camera and send us a picture of the recipient's face when they open it.
Now, for this to work, you as the gift giver will have to be a little sneaky and deceptive. For the person giving the gift, there are a few key things you'll need to do to maximize the effectiveness of what you give. You'll need a little bit of info, such as the shaft flex on the recipient's current clubs, and possibly an idea of what brand the recipient prefers. My suggestion is dinner and a long night of wine drinking so that the recipient is sound asleep. Once you accomplish this, a full out inventory of their bag is required. You'll be looking for items such as the letter after the word "flex" (hint: it will be something like A, R, S, or X). Take notes, and you'll be on your way to finding the perfect gift.
As for you, the potential recipient, my suggestion is that you return the favor (dinner, drinks, and whatever else comes after), and once the potential giver is sound asleep, you break into their computer and set this guide, and/or following helpful posts to their homepage so that there is no doubt they see it – trust me, works every time.
So join us next week as I give you even more great gift ideas. Got questions, or are looking for a more immediate suggestion? Post it in the comments below, or hit us up on twitter.