If there is one thing you can say about the golf equipment industry, it is that it is one of trends. Over the last handful of years we have seen larger club heads, better balls, adjustable clubs, etc. One of the biggest equipment advances over recent years was the hybrid iron. Originally designed with the weekend golfer in mind, the hybrid was designed to replace the long irons but play more like a fairway wood. They helped players launch the ball higher and further than they ever could with their long irons.
However, even though the demand for hybrids are high and they have a place in many bags, some still don't like them. For players in this category there have been a few options. For years now, Mizuno has offered the Fli-Hi irons which have become very popular, and last year we saw Callaway jump in the mix with the X Utility iron which was in Ernie Els' bag when he won the British Open Championship. Starting in mid-May, golfers will be able finally be able to get their hands on Titleist's offering in this category, the 712U, which was introduced on the Tour late last year.

The new 712U from Titleist is a utility club meant to be used as a long iron replacement. While that would put these in the same category as a hybrid, these are closer to the iron side of things as opposed to a hybrid which is more wood like in design. The new clubs are designed with a deep center of gravity (CG) which helps to raise the moment of inertia (MOI). This leads to better stability and playability compared to a traditional long iron while giving enhanced trajectory and spin control compared to a hybrid.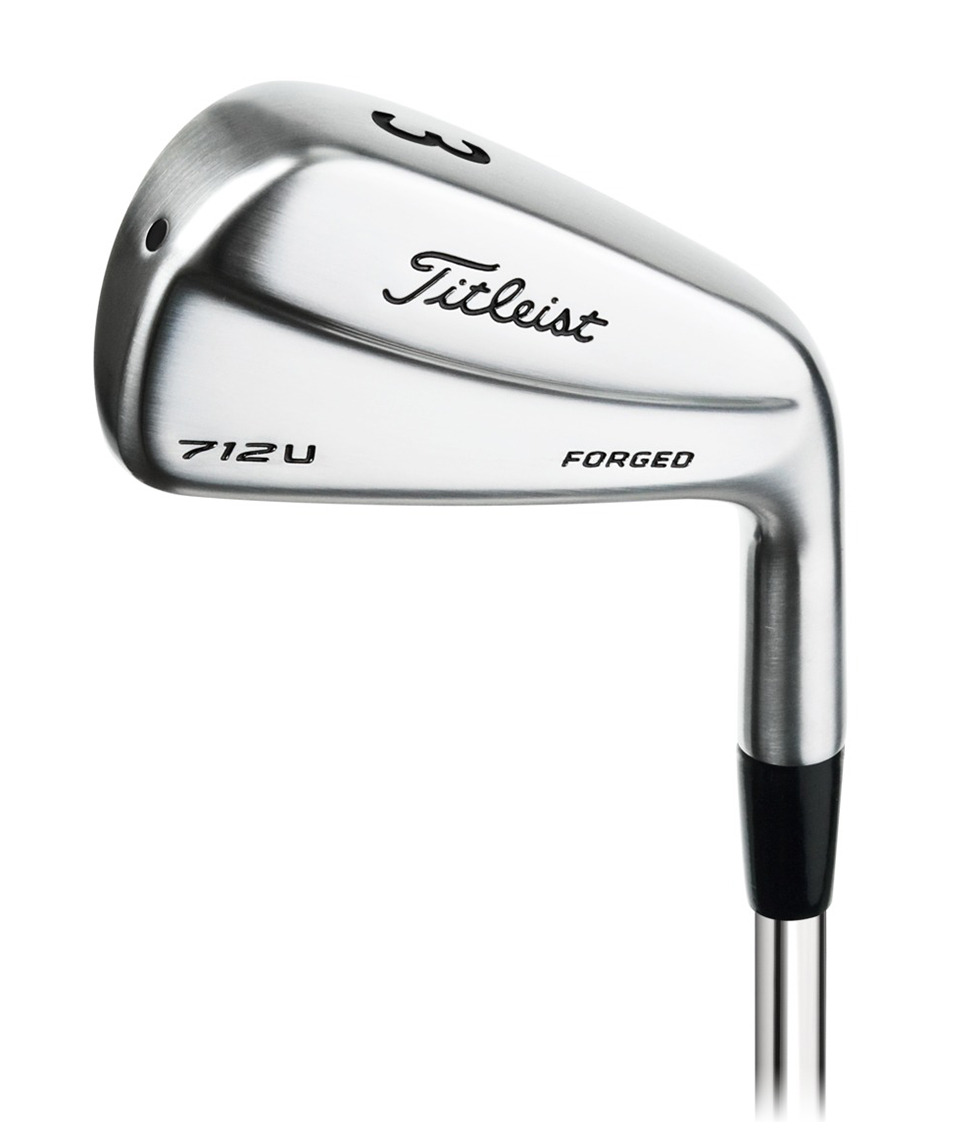 It was with the Tour in mind that these new clubs were designed. Titleist staffers Geoff Ogilvy and Adam Scott have the 2 irons in their bag while Tim Clark is currently using the 4 iron. Ogilvy says "I don't like the look of hybrids, but the 712U (2 iron) looks great at address… It is a bit stronger than a 2 iron, it goes farther than a 2 iron and it's easy to hit. It feels great, performs how I need it to, and I like having it in my bag."  The club has a wider, cambered sole design that promotes clean turf interaction and is effective with a variety of attack angles making it easier for the golfer to hit high or low shots. The club also usees a tapered-tip iron shaft which Titleist says allows for additional trajectory control.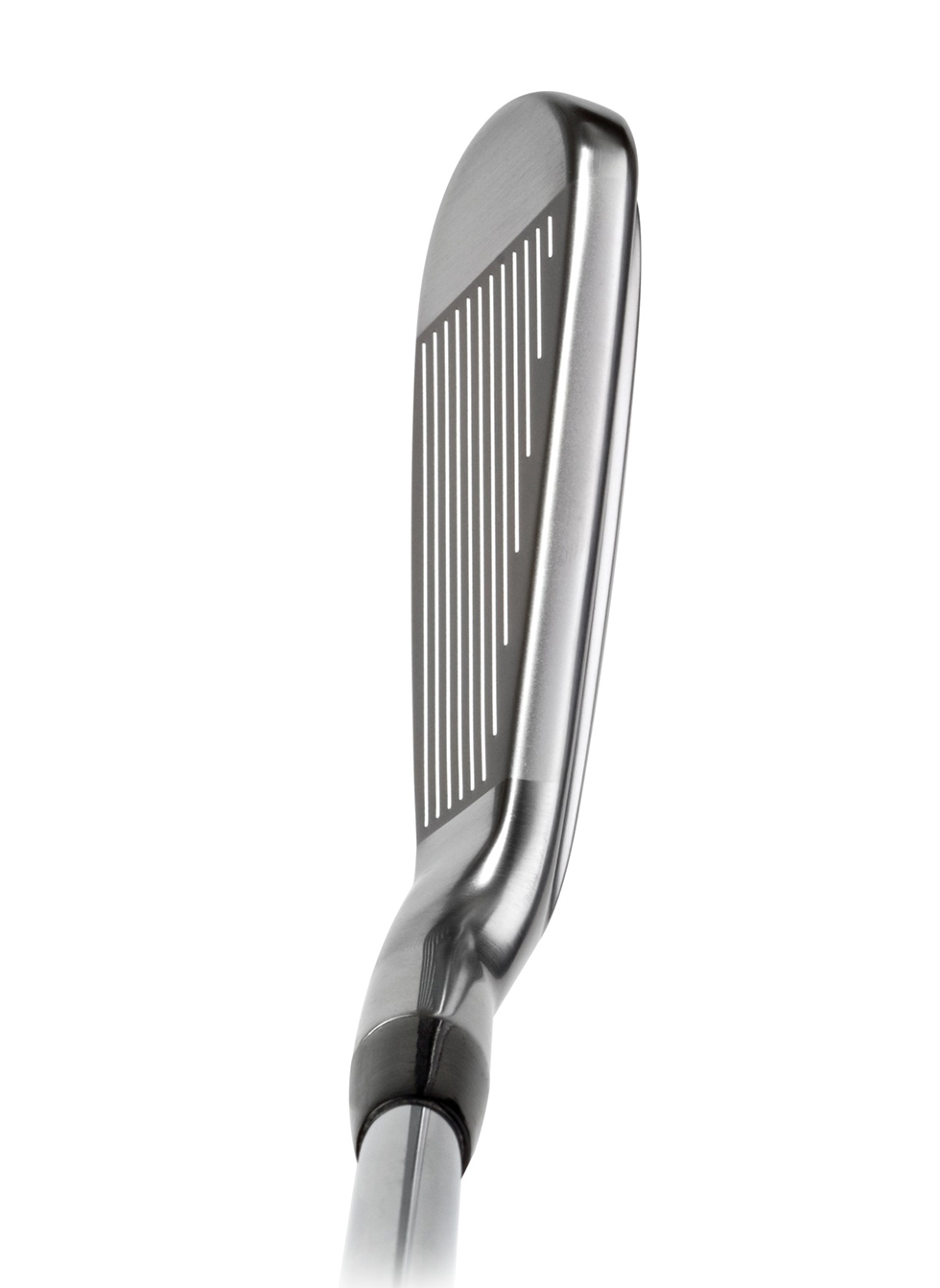 The 712U uses a hollow body construction and is forged from 1025 steel. The face features a high-speed 455 steel face insert go give the performance, look and feel that players have come to expect from Titleist. While the club blends in well with the 712MB and CB sets, the club heads of the 712U are slightly larger than the clubs they'd be replacing in those sets. The club is chrome plated and has a satin finish that looks very similar to the 712MB clubs. The club has a traditional profile and a rounded back design and has less offset than you would typically find in a cavity back long iron..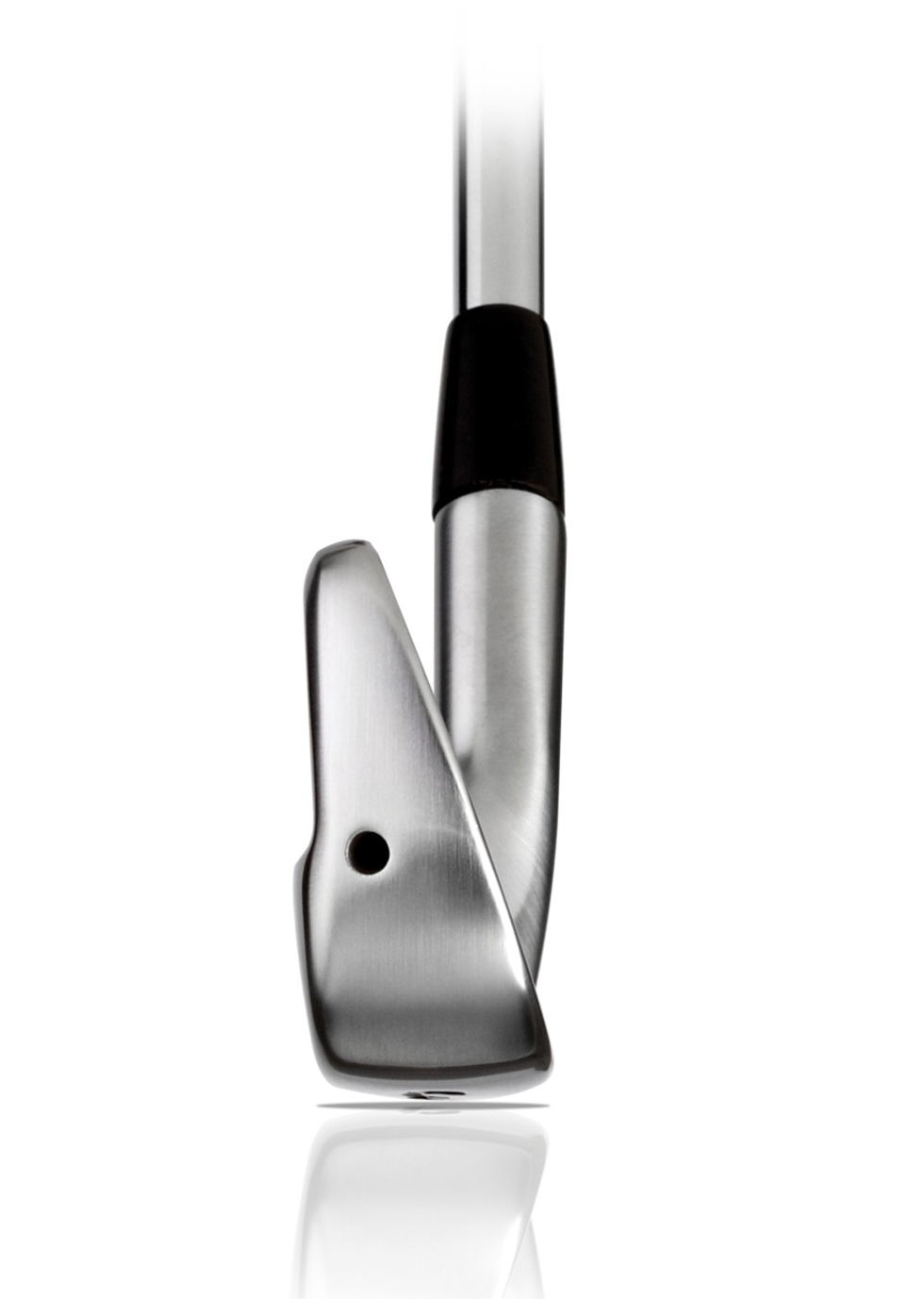 Unlike most of Titelist's club line up, these will not be available in store and will instead be available by custom order only. The clubs come in three different lofts; an 18° 2 iron, a 21° 3 iron and a 24° 4 iron. See below for the full specs on the new clubs. The price of the 712U with a steel shaft is $209 while a graphite shafted version will set you back $229. They will be available from Titleist starting May 15th.
712U Model    Loft    Lie    Offset    Bounce    Length    Swingweight
----------    ----    ---    ------    ------    ------    -----------
2-Iron        18°     59.5°  0.170"      0°      39.50"        D3
3-Iron        21°     60.5°  0.160"      0°      39.00"        D3
4-Iron        24°     61.5°  0.150"      0°      38.50"        D3