Dean Snell, owner of the eponymous Snell Golf company, and co-creator of the original Pro V1® and TaylorMade Penta®, has already made great strides in shaking up the golf world. For years, he's been offering premium, Tour-level, urethane-covered golf balls which sell for $31.99/doz. And that's the most you'll pay, as buying as few as six dozen balls at once drops the price per dozen to about $27.
Meanwhile, balls from the big names – with their big marketing and player promotion budgets – continues to rise, currently settling in at about $45.99/dozen at most retail stores.

Dean Snell is ready to shake things up again, as he offers what customers have been clamoring for on two fronts: today, Snell Golf is announcing the release of their new generation of "MTB" (or "My Tour Ball") line, with two balls – an MTB Red and an MTB Black – as well as the release of their first bright yellow golf ball in the MTB Red model.


When the MTB was first released about three years ago, it was met with incredibly positive reviews. Throughout the years, those reviews have held up: you can find reviews both here and here from members of our forum and members of our recent Newport Cup at Talamore Resort in North Carolina. Though some of the stamping and logo work has changed over the years, the ball has largely remained the same.
And now, it's time for a change.
Designed and tested in 2017, Snell says that these new models "were born from customer feedback," and that this "continuesthe company's tradition of having a consumer-first business model."
Through evaluation of customer feedback, we are able to go through the design and testing process with a clear understanding of what the customer wants to see and feel in their Golf Ball. Pair our expertise and experience with customer suggestion and the result is a "Tour Like Experience" with extra cash in your wallet for a round at the bar. We are excited to bring to market, the next generation of Snell Golf Balls, MTB Black and MTB Red.

Dean Snell, Snell Golf Founder
MTB Black

MTB Black is a three-piece urethane cover golf ball with a 360-dimple pattern. Improving upon the original MTB, the MTB Black has a 7% lower compression core. This softer core will help golfers maximize distances by decreasing spin off the driver.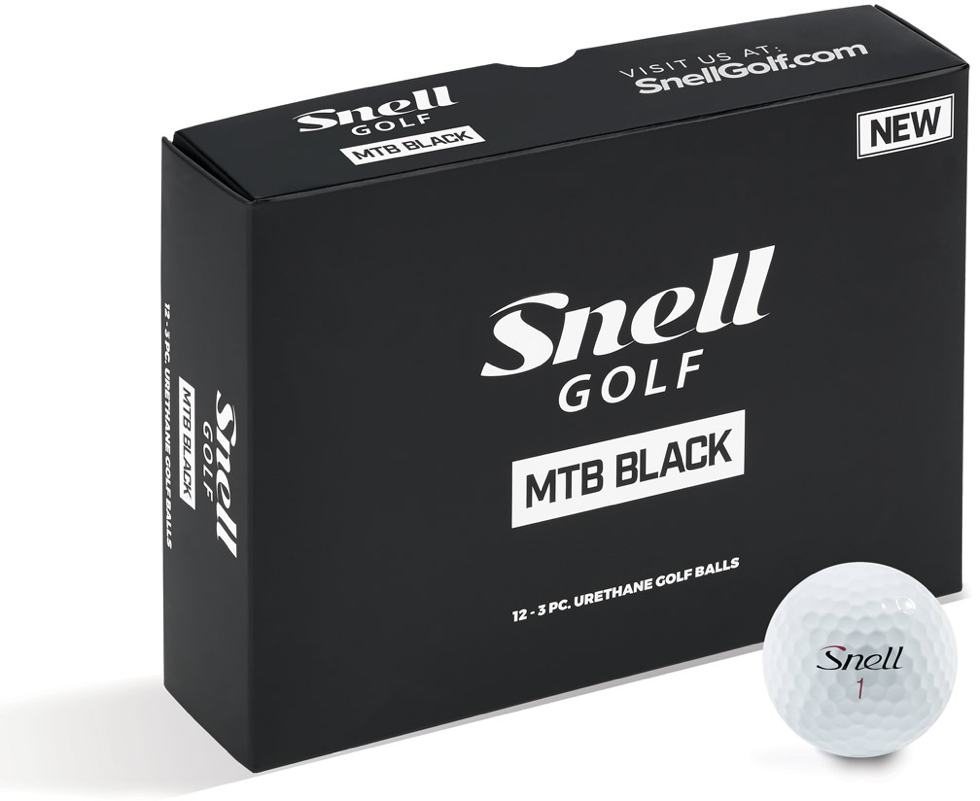 The back of the box says:
CORE: our NEW lower compression core provides superior distance and soft feel. With a 7% lower compression core, MTB Black provides lower spin rates and longer distances off the driver.
URETHANE COVER: provides short game control, excellent feel, and durability.
MANTLE: providing fast speeds with accuracy and spin control.
360 DIMPLE PATTERN: provides low lift, low drag aerodynamics for controlled flight.
MTB Red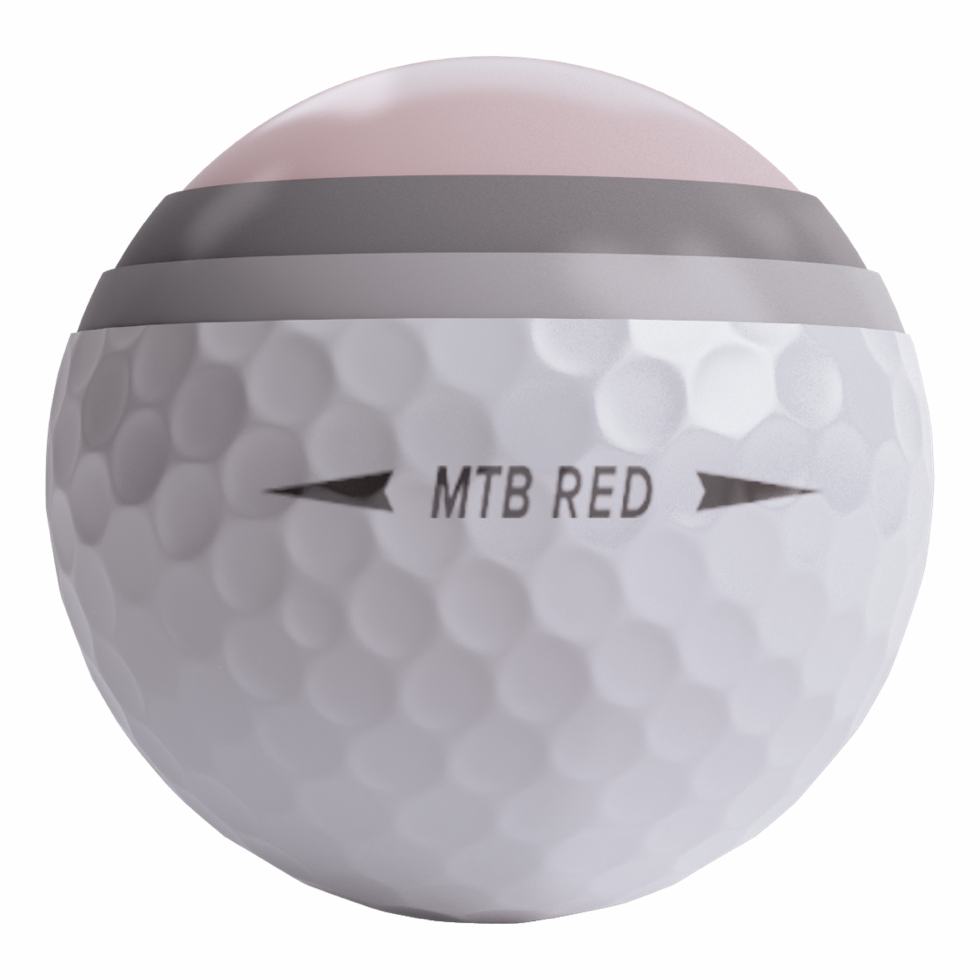 MTB Red is a four-piece urethane cover ball with a 338-dimple pattern. The MTB Red construction is designed with what Snell Golf is calling "Dual Feel Technology." The company says this provides a slightly firmer, responsive feel with the driver and long irons while continuing to offer a very soft feel with short irons and around the green.
MTB Red will provide higher spin rates on irons and wedges, resulting in optimal performance for players who need more spin. And, here's the big news for many: MTB Red will be offered in both White and Optic Yellow models.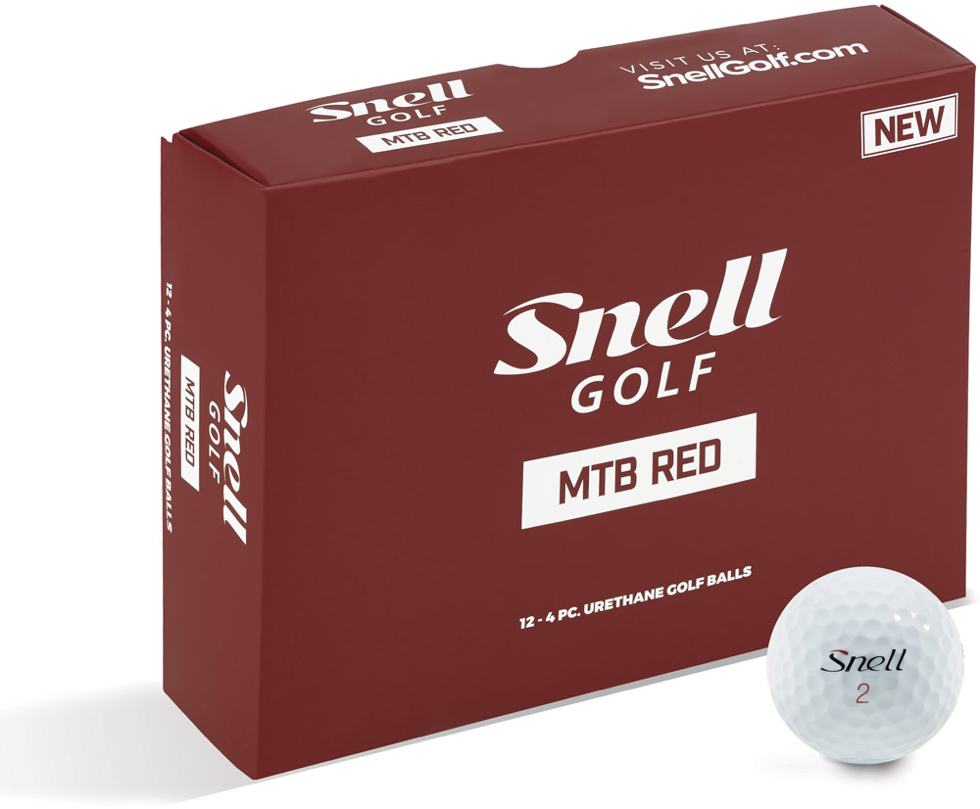 The back of the box says:
CORE: lower compression and faster speeds for longer distances on drivers and fairway woods.
INNER MANTLE: firmer feel and faster speeds for longer distances on long irons.
OUTER MANTLE: medium feel with controlled launch and increased spin for distance control and stopping power on mid to short irons.
URETHANE COVER: soft cover for excellent short game feel, spin, and control.
Both MTB Models
These improvements come at the same price as Snell offered the original MTB. Both models (including MTB Red Optic Yellow) will be offered at a retail price of $31.99/doz. For those who like to buy six dozen at a time, the cost per dozen drops to $27.33 ($163.99 for six dozen balls). The company is continuing their policy of free shipping in the contiguous 48 states of the U.S.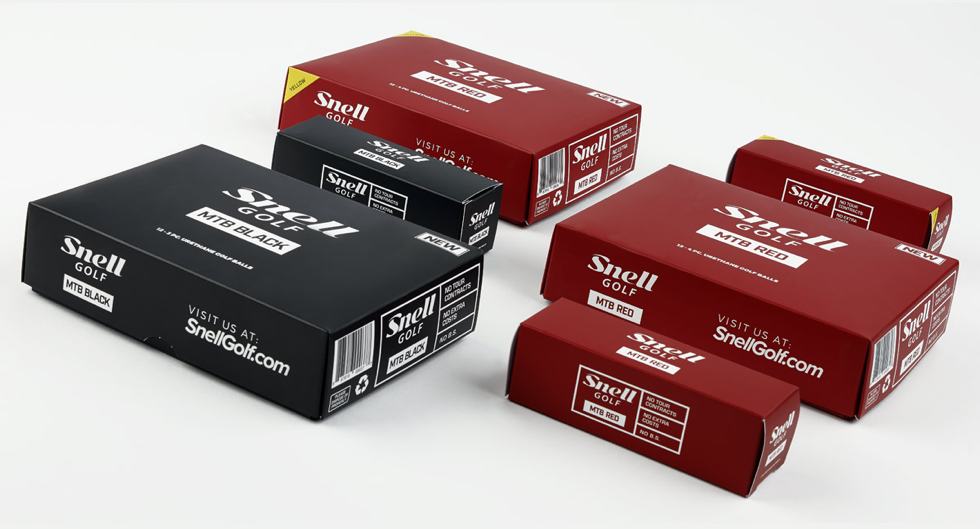 The MTB Red and MTB Black will be available at SnellGolf.com for pre-order on January 15th with shipments planned to begin in February 2018.