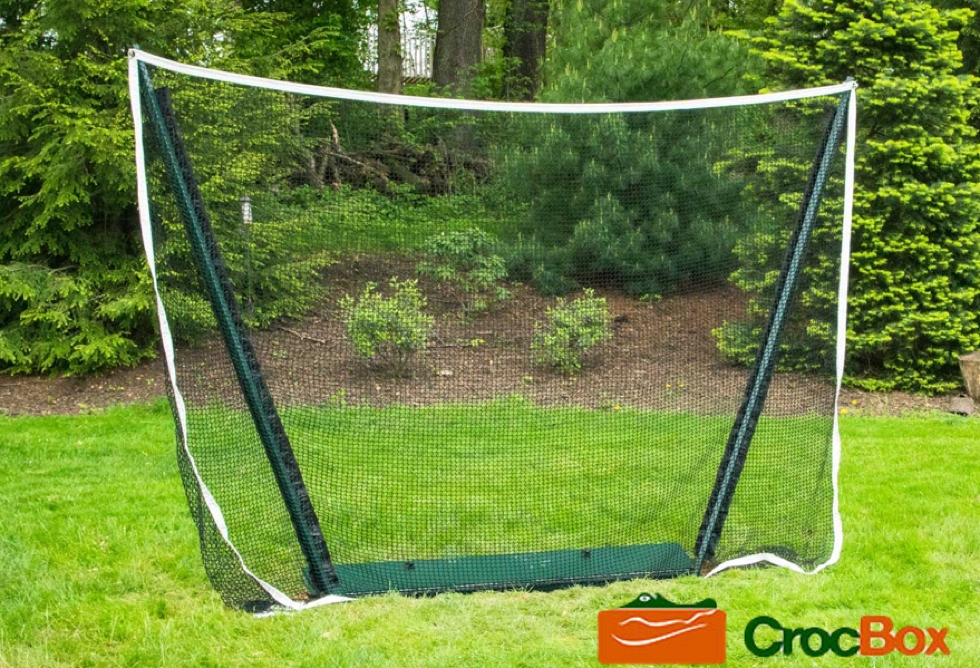 When we ask golfers why they aren't better than they are, we're told a few things. Number one on the list of common responses with a bullet and a healthy margin is "I just don't have the time."
I live about two miles from a practice range at a great course, I work at Golf Evolution, an indoor, year-round practice facility that's about seven miles (by car, not as the crow flies) from my house, and even I find that a small desire to practice is often tempered by the time it will take to get my clubs in the car, load up my camera or tripod (or both), head out to the course or our facility, get balls, and film. The travel alone may take anywhere from 10-25 minutes, and in that time I could have completed a pretty good practice session if I just had a net in my backyard.
Backyard nets are nothing new. We have many, many topics on them on the forum. There are several solutions out there, too… from the homebrew models put together with PVC pipe and some netting to actual practice nets produced by some known companies, ranging in price from $80 to $1,000 and up. While the convenience of a backyard hitting net is unmatched, mowing around the net can be a pain, and they're a bit of an eyesore.
I've recently been getting a lot more practice in lately – in bursts as short as five or ten minutes – because of the CrocBox. The CrocBox is a collapsing net system that folds into a weather-proof box that installs at ground level. CrocBox promises the convenience of a backyard hitting net without the negatives: mowing around it, having to stare at a net in your back yard, or traveling to a golf course or facility to get in a little practice.
Let's take a deeper look at the CrocBox.