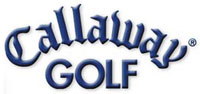 Callaway Golf has announced that they will begin the search process to find a Chief Executive Officer to replace Bill Baker, who has served in the position only since August 2nd. No mention was given for how long it would take to name a new CEO, but Callaway said that its Board has determined "this is the appropriate time" to start the search. Bill Baker will head the process.
Mr. Baker stated, "As the current CEO, one of my most important responsibilities is the identification and training of my successor. With the overall review of the Company's business and strategic plans well underway, I believe that now is the time to begin this search."
What's interesting to note here is that all successors to Ely Callaway, the company's founder, have been forced out. They include Donald Dye, who had been Callaway's legal counsel, former TaylorMade President Chuck Yash and Ron Drapeau. So is Baker on his way out on his own accord or is he being pushed?