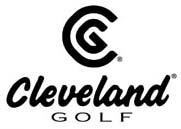 We're having a bit of a lazy day, so here are the relevant portions of a Cleveland press release:
The makers of the most famous wedges in golf are proud to announce the expansion of its W-Series line with the introduction of the W-Series CG11 wedge. This new wedge marks the first time that Cleveland Golf has incorporated their revolutionary CMMTM metal into their women's line which now offers that same exceptional feel, versatility and dependability to men and women alike.

"The prominent pink plaque on the W-Series CG11 will turn heads, but the performance is what sells it," said Greg Hopkins, President/CEO of Cleveland Golf. "Combining the great feel of CMM with extra forgiveness and stability makes this wedge a winner, but it isn't the only winner. A portion of the proceeds of this product will be donated to breast cancer research."
The W-Series CG11 wedges feature a slightly larger sole that is wider towards the heel and toe and narrows in the center. Weight is also redistributed to the perimeter of the clubhead creating a unique stability chamber. This helps golfers maintain their clubhead stability through impact, even on off-center hits. The W-Series CG11 wedges come with a precision milled face and U-grooves to give players optimal spin control in all types of turf conditions.
Available to ship February 1st, 2006, the W-Series CG11 wedges will carry a MSRP of $139 for a steel shaft and $149 with graphite.