The Target World Challenge has come and gone, and the 2006 PGA Tour season doesn't start for a few more weeks. That being said, I'm taking a break from the usual PGA Tour discussion this week. Instead, I'm going to talk about some of the things that bother me when I go out and play. I've selected eight things that really get under my skin when I go play by myself or with friends.

Don't get me wrong: golf is the greatest game in the world. Over the years, it has become my favorite sport to play and one of my favorite sports to watch on television. However, it doesn't come without its negatives. The following is a list I've selected on my own and doesn't necessarily express the opinions of anyone else here at The Sand Trap. I'm sure people will agree with some and disagree with others. That's fine by me.
1. Groups not Letting Singles Play Through
For the most part, I either play by myself or with a friend. I rarely play in a big group, but there are a few exceptions. This is my number one pet peeve in the game of golf. There is nothing worse to me than big groups not letting me play through and move ahead of them. I have dealt with this on a number of occasions in the past year or so, and it really ticks me off.
I guess there are some courses where playing through is a main rule. While I was in college, my home course implemented the rule very well. However, my current home course doesn't implement it at all. There have been a number of times I've had to skip a hole or two just to get in a little golf. I have to go play after work most of the time, and that doesn't leave me with much time to make up holes I have to skip. It's very disrespectful to make a single skip holes when it only takes five minutes to let the individual play through.
2. Drinking and Smoking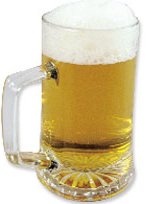 This one is very controversial as always. There was a topic on "smoking and golf" in The Sand Trap Forum a couple weeks back, and it really made me realize how much I hate to see people smoking on the golf course. First off, I grew up around smoke and really started hating it in high school. Basically, I'm not a fan of any kind of smoking, and that holds true on the golf course as well. I don't really think it belongs on the golf course, restaurants, homes, etc. I think you get my point on this one.
The other thing that goes hand-in-hand with smoking is the drinking of alcoholic beverages on the golf course. I know a lot of people only have a couple beers and act normal for the most part. However, I have gotten behind "drunk" groups before, and it really ruined my round. Drunk groups are loud and obnoxious. So if you drink on the golf course, at least be courteous enough to do it in small portions and act like you have done it before. I understand that beer sales make green fees cheaper, but I still don't have to like it.
3. Cheating
I have the right to get mad about this one because I've done it in the past myself. When I started playing golf eight years ago, I would hit a second shot and take it if it was better than the original. I would also adjust my lie just about anywhere it landed. I played this way for awhile, but I've changed my approach the past couple years. It didn't do me any good to cheat because I knew in my mind what I really shot or would have shot. It also hurt my integrity a little. Nowadays, I just take it as it lies, take my medicine, and move on. If I hit a 20-yard tee shot, which I've unfortunately done a handful of times in 2005, I just move on to the next shot and hope to save par or birdie. Just play the game like it's supposed to be played, call penalties on yourself, and you will be better off in the end.
I won't even touch on sandbagging, but suffice to say that problem is probably near the tops of everyone's list.
4. Cost
The price to play golf is outrageous. My home course is probably pretty cheap compared to most, but it's still expensive for me. The only time it's affordable is when I get to play the "twilight" after work, and that's only possible six months of the year. Even then, I don't get off work until 6:00. It costs $32 to play on the weekends, and that is a lot of money for a State Farm Insurance employee. It probably wouldn't hurt to get a membership, but that's a pretty good chunk of money as well, especially since I won't play any during the winter months.
5. Cell Phones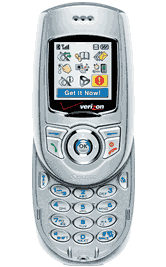 I know this is becoming much more popular these days. I never play golf without seeing someone talking on their cell phone during their round. It's pretty distracting to hear someone's cell phone go off during a backswing or an all-important birdie (or bogey) putt. A lot of courses tell people to turn their cell phones off during play, but obviously a large number of people aren't following that rule very well. If you want to talk on the cellphone, stay home. If you want to play golf, you should do so without the aid of a cell phone. If your wife is expecting, you shouldn't be on the golf course in the first place.
6. Slow Play Within My Group
This is a little different than the first one listed above. This is one of the things that really bugs me, but it may not bug anyone else. I am a really fast player. On the other hand, my best friend is a really slow player, a là Sergio Garcia from 2002-2003. He has an over-abundance of waggles, and it really gets under my skin. I don't mind golfers taking a lot of time getting the right clubs and right distances because that's a huge part of the game. I just can't stand it when golfers address the ball and take another 20 seconds waggling. This is something minor, but it bothers me nonetheless.
7. Lack of Course Maintenance
I have to take one more negative shot at the golf course before I'm finished. This goes hand-in-hand with the price of golf in some regards. When I pay my hard-earned money to play golf, I would appreciate it if the course was in good shape. I understand the courses in Oklahoma are pretty rough right now, but they should be perfect in the spring and summer months.
The 12th hole at my home course has been chopped to hell all year, and it really gets annoying. There are only a few spots of green on the putting surface, and it makes for some interesting putting once I finally get there. Also, The Sand Trap staff played Anderson Creek Golf Club at the Newport Cup in October, and the fairways looked awful. Things like that should be taken care of better. Casual golfers work hard all week at their respective jobs, and there is no reason the golf course employees can't do the same.
8. People Who don't Respect the Game
This is last on the list, but certainly not the least. Some of the negatives listed previously could fall under this heading, I suppose, but as a catch-all it deserves to stand alone.
People who attempt to play golf and fail to respect the game really piss me off. For example, my boss and I played a round during the summer, and as we walked up to the 12th green, we noticed the two guys in front of us had stuck the flag right in the middle of the green (not in the cup). Lucky for them, we didn't see them again after that. They might have received a beating for their actions.
That is just one example of people not respecting the game of golf. Other things include not fixing ball marks on the greens, walking in people's lines (though this doesn't bother me too much), and driving all over fairways when it's not allowed. Some of these things are unspoken rules, but they should be followed. If you can't follow the course rules, don't waste your time or my time attempting to play golf.
The Final Say
That's enough ranting for one week. I've been thinking of these things for awhile, and this seemed like a good week to speak out about them. I know there will be some of you that won't like some of these things, but that's ok. A lot of golfers, including some of my friends, enjoy drinking on the golf course. I don't do it, but I will still play with them as long as they keep it in moderation.
Golf is a sport of integrity. It always has been, and I hope it always will be. People shouldn't have to do these things to enjoy themselves on the golf course. The object of the game is to play fair and get the ball in the hole. All that extracurricular activity isn't necessary. I hope I don't look back five years from now and realize things have gotten even worse. Until then, I have to keep on plugging away and dealing with these things to the best of my ability. It's tough for me not to hit certain people with a golf club when I'm on the course, but that's an anger management problem perhaps.
That's all I have to say this week. It's your turn to speak out on the topic. Do you have any pet peeves on the golf course? Are any of my things over the top? Finally, do you see the integrity of the game improving or getting worse in the next ten years? If you have anything to add, please feel free to comment below or discuss it in our forum. Thanks for reading Thrash Talk this week and have a happy holiday!