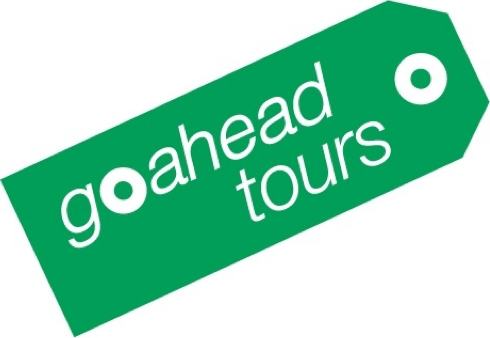 Every hard-core golfer dreams of playing golf where the sport was born, and as I discovered over a glorious nine-day span in September, 2012, Go Ahead Tours Golf Vacations can make your dreams come true.
On September 22 I traveled from Buffalo, NY to Newark, NJ before leaving on an overnight flight for Glasgow, Scotland. Over the next six days I'd play seven rounds of golf on the links courses at Western Gailes, Turnberry's Ailsa Course, North Berwick, and the Castle, New, Jubilee, and Old Courses at St. Andrews. I'd run on the very beach made famous by the movie Chariots of Fire and tour castles once visited by Robert the Bruce and William Wallace (yes, that's Braveheart).
The trip, dubbed "Highlights of Scotland Golf Vacation" by Go Ahead, certainly lived up to the billing. Join me as I recap my trip, talk of some of my own highlights, and share as many pictures as I can reasonably fit in one article.
Who am I? A long-time avid golfer turned golf instructor. I've got a busy schedule, and though I could have arranged a golf trip myself, I chose Go Ahead's Golf Vacations division because they handled everything and did it at a price that was likely lower than I could have arranged on my own or with another tour company.

Day 1: Saturday, September 22 – Departure from U.S.

As the first day of the Highlights of Scotland trip simply involves airplanes and airports, pardon me if I skip that to retell the story of what happens in the months leading up to this first day of my trip – departure day. It's both more exciting and informative (unless you're absolutely dying to know what I watched on my personal TV screen aboard my international flight to Glasgow aboard a U.S. Airways/Boeing 757).
Go Ahead Tours has several means of making initial contact, but I discovered their listing for the Highlights of Scotland tour and saw that they were planning an inaugural trip in September, 2012. I contacted a Go Ahead representative with their simple web form, inquiring about the availability of spots on the departure.
Go Ahead is the adult tour division of the large educational travel company EF Educational Tours – the same company that handled my trip to France after my senior year of high school, and as such, has decades of experience handling travel experiences across Europe and the rest of the globe. In choosing Go Ahead, you will benefit from not only their experience at booking and running tours, but their ability to negotiate good rates at hotels, for planned meals, and tee times and sightseeing tours, as well as their expert tour directors.
Though I went on the first ever golf-specific departure, Go Ahead has taken the unique approach to golf tours by essentially "pairing them up" with sightseeing tours. Golfers and their spouses can opt, on virtually any given day, to sightsee instead of playing the scheduled golf that day, often meeting for a planned dinner afterwards. During my departure, for example, three of us played seven rounds of golf over the six days we weren't traveling while the other members of our group played only two or three rounds, opting instead to sightsee at castles and other famous landmarks and historical sites.
Go Ahead representatives were knowledgeable and had answers to any question I could ask. They handled the booking of my flight out of my preferred airport, provided checklists, bag tags, and timely reminders to handle things like getting a passport if I didn't have one already, and so on. Most of the information I needed was found on the "Destination Details" page of the site, but it was nice to know that someone from Go Ahead would get back to me within an hour or two when I'd email a question.
International travel can be stressful, but I can honestly say with Go Ahead's concierge service and their seamless online "MyAccount" management of trip details, I experienced less stress traveling to Scotland than I do for most domestic flights, and better yet, I had a week of golf in Scotland ahead of me!
Day 2: Sunday, September 23 – Arrival in Glasgow
International flights are conveniently booked to leave in the late afternoon or early evening. As you're flying east, you'll quickly run out of sunlight, which is great, because sleep is valuable at this point. I departed at about 7:30pm and was due to land at 7:30am in Glasgow, so the two to three hours of sleep I managed to get on the plane came in handy as my goal was to stay awake and go to bed at a normal time to quickly adjust.
After Go Ahead customers land, pass through customs, and collect their luggage, their Go Ahead tour director will meet them upon exit and assist them to the hotel.
In most cases, the hotel rooms will not be ready just yet, but you can drop your luggage off at the hotel and tour the city for awhile. I'll likely note this a few more times, but this first departure had a flipped schedule. We landed in Glasgow, traveled to St. Andrews, and finished in Edinburgh. 2013 departures will go to Edinburgh, St. Andrews, and then Glasgow.
I found a street map in the hotel lobby and headed out to explore Glasgow. They had an Apple store so I dropped in to use the free WiFi and let my wife and family know I'd arrived safely. I wandered the city of Glasgow, taking a self-guided tour of sorts, and checked out George Square, a museum or two, a concert hall, and some shopping districts and malls.
Our group met at 6:30 for one of the many included dinners, from which you get to choose a starter, entrée, and dessert, as well as a drink (they didn't have Guinness but had a tasty alternative). This dinner serves as a nice formal introduction to not only your tour director for the week, but to your fellow group members if you don't know them. I learned that my "hard-core golf buddies" for the week would be Mark and Ron, while the two couples on our trip would be mixing sightseeing and golf as their moods (and the weather) suited them.
After chatting and eating a fine meal, we retired to our rooms. I read a little on my Kindle, checked out the TV stations, showered, and watched an episode or two of Homeland on my laptop before falling into a welcome slumber.
Day 3: Monday, September 24 – Glasgow
I awoke to my first day of golf in Scotland. After a very nice breakfast on the first floor of the Jurys Inn, we boarded our massive, comfortable bus at about 9:30 to head to a course named Western Gailes, about 45 minutes away. This particular departure is the only time the Western Gailes course will be used – future trips will play at Royal Troon instead.
Upon arrival at the course, we had an arranged lunch, and the non-golfing members drove off to tour a castle, the home of a famous Scottish poet, and some other local attractions.
Western Gailes served as a beautiful introduction to Scottish golf. We played in intermittent rain that vacillated between "misty" and "drizzling." The wind was a "mild" 30 MPH or so, and the course featured some great holes that weaved among the linksland dunes.
We spotted (and played from) our first of several pot bunkers with revetted sod faces. For example:
As we did throughout the trip, Mark and Ron rented "trolleys" (push or pull carts; "buggies" are the two-seater "carts" in the U.S.) while I carried my lightweight Sun Mountain Three Five bag. On this day, walking proved to be an advantage simply because it kept me warmer than I'd have been in a buggy.
Unlike in the U.S., Scottish golfers are reluctant to allow "buggies" out on anything but days when the turf is absolutely firm and immune to damage. In other words, if you're going to Scotland to golf, be prepared to walk.
After completing our round in just under four hours, we returned to the bus for the trip back to Glasgow. Along the way we learned that we had not succeeded in obtaining a tee time at the Old Course at St. Andrews for Wednesday via the lottery system. Fortunately, we had two more days to try our luck.
Mark, Ron, and I freshened up with a shower and a change of clothes before venturing forth to find an authentic Italian restaurant for dinner. The workers barely spoke English, but you don't need to speak English very well to make an incredible lasagna. Haggis? I'll pass.
We returned to Jurys Inn, where WiFi is offered if you need to catch up on work or FaceTime with your family. Tomorrow: another 45-minute bus ride and a round on Turnberry's Ailsa course.
Day 4: Tuesday, September 25 – Glasgow

Thoughts of playing Turnberry naturally led to thoughts of Tom Watson. He'd dueled in the sun with Jack Nicklaus in 1977 to win his second British Open, and dueled with his inner demons in losing to Stewart Cink in 2009.
Though I'd had high hopes of testing myself against Turnberry, I would not get that chance, truly, as we played in a steady 45 MPH wind with gusts over 60 MPH. Several mid-length par fours required three well-struck shots – often a pair of three-irons and a five-iron – to reach the green. Roughly three holes played downwind (including the first, which I could have driven with a hybrid if I had realized how strong the wind was blowing).
Though we'd later learn that most of the other courses in the area (including Carnoustie) had closed for the day due to the winds, we embraced the opportunity to play. Despite having a surprising amount of elevation change for a seaside links course, Turnberry offered little to no shelter from the constant barrage of winds.
Embracing the day meant keeping the ball as low as possible and, as I would discover, playing as far as 100 yards left of a 165-yard hole (the 11th, which I hit to 15 feet). With a 4-iron. Man it was great!
Turnberry is of course famous for more than Tom Watson. The locals have a saying about the Ailsa Craig – the large rock jutting out of the sea beside the course: "If you can't see Ailsa Craig, it's raining. If you can see it, it's about to rain." Well, sometimes local knowledge isn't all it's cracked up to be, as we could see Ailsa Craig all day and never got rain. Or maybe it did rain, but the 65 MPH winds swept the rain to Wales before it could fall on us?
The second most famous non-Tom-Watson-related thing at Turnberry? The lighthouse near the ninth tee. You can see it all day as well, and even tour the lighthouse if you have a few moments (the door was open).
And Tom, I'm sorry, but I drilled the fairway on the 18th, chipped an 8-iron onto the green, and just missed a twenty footer for birdie before tapping in for par. Still, my proudest accomplishment of the day was playing the entire round with a single KickX Tour Z golf ball.
Though it would have been nice to have played Turnberry on a more normal day (make no mistake about it – 45 MPH steady winds are not typical), we feel we earned a merit badge for sticking it out and playing. We joked about being honorary Scotsmen, and the beauty and challenge of the course was apparent all day.
After our round, we quickly grabbed some souvenirs in the pro shop (a flag, some ball markers, and a grey wool driving cap like Hogan or Watson wore) and boarded the bus for the Jurys Inn. Again we learned that we'd not won a tee time on the Old Course for Thursday via the lottery. Upon returning and showering, the entire lot of us went out for a "good steak" on the recommendation of the concierge and our Go Ahead tour director.
Day 5: Wednesday, September 26 – St. Andrews
I will admit to waking up a bit earlier for our 8:00 departure than I'd intended. I think, deep down, my internal alarm clock knew that today was the day we'd be visiting St. Andrews, and I wanted to soak up as much of the experience as possible.
The drive from Glasgow to St. Andrews took less than two hours, along which our Go Ahead tour director Mansel entertained us with tales of historic facts of Glasgow, St. Andrews, and the small towns in between, as well as general historical facts and items of interest. Mansel was undoubtedly a good sightseeing tour director, but lacked all but the most basic knowledge of golf. The tour would have been better with a golf-knowledgeable tour director, but Go Ahead assures me that they're making that change for 2013 and will have "step-on guides" for those who wish to go sightseeing.
The bus rolled through St. Andrews on a very quick tour of the town at about 10:00. At 10:30 we'd stopped by the Old/New/Jubilee shared clubhouse (near the New and Jubilee first tees and about 1000 yards from the R&A building) and checked out the gift shop, the restaurant, and locker room. We also sweet talked the women taking the entries for Friday's tee time lottery. By 11:00 we'd stopped and checked into our room. To give you an idea of how well-located the hotel is, here's the view from my window:
Suffice to say I couldn't have been more thrilled with my accommodations unless they had erected a tent on the 18th green!
After taking a quick shuttle ride to the newest course at St. Andrews – the Castle Course designed by David McLay Kidd (of Bandon Dunes fame) – we had a brief lunch before teeing off at St. Andrews for the first time!
The Castle Course features massive changes in elevation, both on the course as a whole and on the greens themselves. Mark and I played in a twosome and were pleased to discover that though the wind was a steady 15-20 MPH, it felt like a light breeze by this point, and we wouldn't see any appreciable rainfall the remainder of our time in Scotland.
The Castle Course was a joy to play, and has earned a spot in my top 20 courses of all time. I'd later come to discover that it's quite unique for St. Andrews and for Scotland itself, as the elevation changes and use of seaside cliffs and fall-offs make the course play as somewhat of a blend of Scottish "bump and run" style golf and U.S. "fly it to the green" style golf. Some holes will ask for a blend of both, while others can be attacked best in only one of the two manners.
The course offers several looks back across the body of water to the seaside town of St. Andrews itself, and when the sun would poke through the clouds and highlight the church at St. Andrews, the ruins of the cathedral, and the town itself it could take your breath away as you stared from what felt like 200 feet above the sea and three miles away.
I hit one of the best three-irons of my life to the difficult 16th, which played into and across the wind, then came to two of the most gorgeous and challenging closing holes in golf.
The par-three 17th plays across the sea cliff walls to a green perched 220 yards away. Mark and I would each just miss 18- and 20-foot birdie putts there, after hitting two solid shots.
The par-five 18th plays just under 600 yards and plays across the same cliffs before turning right with the shoreline and wandering downhill to a double green (shared with the ninth) perched high above the sea below. I just missed a birdie putt here as well, and Mark and I felt happy to have played those gorgeous, dangerous holes in even.
After collecting the other members of our group (they were playing behind us), we traveled back to St. Andrews and stored our bags in the locker room for the evening. The service costs only £2, for which the attendant will store your key to prevent its loss overnight. Renting the locker throughout the day is free – you pay £1 to get the key from the locker door and are given your £1 back when you return the key.
Mark, Ron, and I then wandered back to our hotel, stopping along the way to take pictures at various points. We wandered through St. Andrews, Mark bought golf balls at Auchterlonie's, and we found an ATM to get some cash. St. Andrews is of course famous for more than just golf – it's home to the third (I believe) oldest university in the English speaking world (following Cambridge and Oxford). We also spotted the coffee shop where Prince William and Kate Middleton met for their first date, if you're into that sort of thing.
Our included dinner that evening was delightful, as the restaurant at the hotel shared a similar view to that out my room's window: the R&A building, the St. Andrews beach (more on this later), and the first and 18th fairways at the Old Course.
As a final bit of fortune, we learned just prior to dinner that our flirting with the lottery-ticket taker earlier in the day may have worked – we'd secured a tee time on the Old Course for 10:40 am on Friday, September 28!
I opened my window wide that night so I could smell the scents and hear the sounds of St. Andrews, and I slept very well that evening.
Day 6: Thursday, September 27 – St. Andrews
Thursday's plan was somewhat aggressive. Had we not gotten the tee time on the Old course, we might have shown up at 5:00 to wait to get on in empty spots. Since we'd secured a time for Friday, we planned to play two courses today: the New Course (which is, of course, the second oldest course at St. Andrews) in the morning and the Jubilee course in the afternoon. Both courses are rated well up in the top 100 courses in the world outside of the United States, and combined with the Old and Castle courses, comprise perhaps the best collection of four courses within a five-mile stretch anywhere in the world.
We had an early hot breakfast in our hotel (all breakfasts were included on this Go Ahead Tour) and walked to the clubhouse to retrieve our bags. Again, Mark and Ron paid £5 to rent a trolley for the day while I carried.
We teed off at about 8:00 and finished just before noon, had lunch, and then played the Jubilee course in the afternoon.
Given the rain and wind of the first day, the howling winds the second day, and the U.S./Scottish style of the Castle course the third day, the New and Jubilee courses offered our first true glimpse at true Scottish golf. Despite rains the week prior, the ground was incredibly firm. The fairways offer unbelievably tight lies – the grass is not necessarily "thin" but it's not "lush" like many U.S. golfers expect. The tightness of the fairways is what allows the ball to roll across fairways almost as well as it rolls across greens, but places a premium on striking the ball solidly as you can't get away with hitting the ball slightly heavy off a cushy lie all day!
I had a blast playing shots from 150 yards with a 6-iron, or from 90 yards with a 9-iron that only flew 1/3 of the way to the hole before dipping and diving and weaving through the same mounds that Old Tom Morris once walked.
Though not nearly as famous as the Old course, the New and Jubilee courses both offered a stiff challenge and a tremendous variety. You'll notice a distinct lack of doglegs on traditional firm Scottish designs, but that's largely because doglegs would be unfair. Your ball runs so far on some of these fairways that a dogleg might be impossible to hit – if you carried your drive into the fairway it would likely bound into gorse on the opposite side.
You'll also discover that fairway bunkers are to be avoided at all costs. They're almost never large enough that you can be back far enough from the revetted sod wall faces to have a shot forwards let alone with a chance of reaching the green. They're essentially a one-shot penalty.
The courses at St. Andrews are part of a public trust, and so townspeople can freely walk along the courses. It's part of the charm of St. Andrews. Throughout our rounds, particularly on the more beach-ward Jubilee course, we'd see folks from town walking down a hole on their way to or from the beach or town, or walking their dogs, or some such. All were pleasant and happy to give a wave and inquire about how our games were progressing.
Perhaps the best thing I can say in talking about how enjoyable the New and Jubilee courses are is to say this: if someone told me that I could only play two courses the rest of my life, and they were the New and Jubilee, I would not be disappointed. You'd be hard-pressed to find two more enjoyable, challenging, and beautiful (so long as you can appreciate beauty that isn't of an Augusta National nature) courses nestled against each other in the world, or a better town to play host to them.
With a few hours to kill, I donned some running gear and got in a few miles of running at St. Andrews. Despite carrying my bag for 90 holes the previous four days, I felt energized like you would not believe as I ran on the same beach as filmed in the famous opening scene of the 1981 film Chariots of Fire. If you don't recognize the name, you'll recognize the music (and you'll recognize that they hop the fence and run across the first tee at the Old Course at the end).
I ran across Granny Clark's Wynd, in front of the R&A building, along the beach, and through the town. And yes, I played that song as I ran on the beach.
I returned to the room, showered and changed, and then had a great steak dinner at the best steak place in Scotland – a small restaurant called Zappa's.
Tomorrow we would play the Old Course!
Day 7: Friday, September 28 – St. Andrews
A 10:40 tee time might very well be the perfect time to tee off at the Old Course. It's early enough in the day that you can't waste a lot of time, but late enough that you can relax, sleep in, and hit some golf balls at the academy beyond the Old Course Hotel.
You'll have to pardon the brevity of this section. It's perfectly intentional. You see, if I didn't artificially limit myself in talking about this day, I might never finish.
Mark, Ron, and I splurged for caddies. On top of our £150 green fee (which is about the only thing not included in Go Ahead's pricing), these ran £45 plus a tip. It seemed like we'd be stupid not to.
After warming up, hitting a few practice putts on the tee-side putting green, and introducing ourselves to our caddies, we took the requisite pictures. A single would join us – he'd shown up at 3am, lost his spot when he left to get some lunch, and earned a spot with us after he'd returned and re-queued. September 28, 2012 was his 50th birthday, and this was his present to himself. We were honored to share the day and experience with him.
The wind was a steady 25 MPH from town to sea when I put my ball down the stripe of the "first" fairway, a "double" fairway that's 80 yards wide.
There are many memorable holes on the Old Course, particularly when you ask your caddie to point out the famous bunkers. Cheape's. Hell. Spectacles. Road. Principal's Nose. Coffins. Shell.
I played one of the best shots of my life on the windy, exposed par-three 11th: a chippy four-iron from 167 that I threw up into the wind and let ride it to 15 feet, just over Strath bunker. Other members of my group, playing from the yellow tees a bit closer, had putts you'd measure in yards instead of feet as the wind blew their golf balls onto the 7th hole portion of the double green.
I reached the par-five 14th with a hybrid and two-putted for birdie. I promptly handed that back and more with a seven on the par-four 15th (remember what I said about messing with fairway bunkers?).
But I redeemed myself when I drilled a tee shot over the last "L" in "Old Course Hotel" off the 17th tee, letting the wind bring my ball back to the "o" in Course before coming to a stop in the left-center of the fairway. From 151, I played a 6-iron that barely got eight feet in the air, flew 80 yards, and rolled for five seconds until it came to a stop 12 feet from the cup. After I'd rolled in my birdie putt, my caddie Simon told me he'll see only one or two birdies a year at the Road Hole.
I properly played a tee shot just left of the green at the 18th (it provides the best angle to the green) before pausing again to take pictures on the Swilcan Bridge. I chose to putt from 10 or 15 yards off the green, through the Valley of Sin, and lipped out my birdie putt before tapping in for par.
We took some more pictures with Ian, our newly minted 50-year-old friend near the R&A building before hopping aboard the bus. We had one last stop in St. Andrews – my tour guide and my gracious fellow travelers waited a few minutes so I could pick up the one souvenir my wife had asked me to buy.
Aboard the bus we drove along the coast on our way to Edinburgh. We stopped at a small fishing village and had some authentic fish and chips. Though I'm not haddock's biggest fan, I could eat where we ate three nights a week and be quite content. Some homemade ice cream completed the meal as we continued on to Edinburgh.
Day 8: Saturday, September 29 – Edinburgh
Today we were to play North Berwick in the afternoon, which left our morning free to tour a Edinburgh castle. Did I mention Braveheart earlier? His statue – as well as Robert the Bruce's – grace the entrance to the castle, which also contains the Scottish crown jewels and the old building in Scotland still in use (a chapel smaller than my bedroom within the castle walls). We saw the courtyard and abbey where Mary Queen of Scots would vacation, toured downtown Edinburgh, saw the "National Disgrace," the home of Sir Walter Scott, a statue (right outside our hotel, in fact) of Sherlock Holmes, and saw the café where J.K. Rowling authored the first book in a series about a precocious wonder named Harry Potter. I've heard it's sold a few copies. 😉
While the rest of our private group continued to tour the city, Ron, Mark and I made our way via bus to North Berwick for our 3pm tee time (note: Go Ahead provided us with the same bus and driver throughout the tour – this let us store our clubs on the bus if we desired without lugging them to our room each night). North Berwick was voted the "most fun course to play" in Scotland a year or two ago, if I recall correctly, but is famous as the home to the original Redan hole, the 15th. The course was indeed fun, despite a steady 30 MPH wind that was into our faces the first nine holes and, as we turned for home, began dying down just when it was about to begin helping us.
On a day when the standard scratch score was 81 (a +3 had shot 78), I'm pleased to have gone round in 76, including a three-putt bogey at the Redan hole and a birdie after hitting an Audi parked just right of the short 18th, putting from behind and right of the green, and sinking a 20-footer for our group's last stroke in Scotland.
We had one final meal – a lovely meal at an Italian restaurant in downtown Edinburgh, a short walk from our hotel – and an early call to rise in the morning to make our way to the airport for our flights home. If I had died in my sleep, it surely would have been with a huge smile on my face.
Day 9: Sunday, September 30 – Departing for and Arriving Home
Though I'm not normally a fan of long flights, I must admit the flight home seemed to pass in little time at all. I credit the memories I'd created thanks to Go Ahead Tours, as I replayed them in my mind. My plane departed at 9:30 and arrived home around 4:00, and despite not sleeping, was wide awake and eager to share my adventures with my family.
Trip Summary

This trip to Scotland included:
Round-trip airfare and transfers on a major airline.
Seven nights at choice, hand-picked hotels.
Buffet breakfast daily, three three-course dinners with beer or wine.
Private deluxe motorocoach transportation.
Multilingual Tour Directors.
Greens fees at all of the included courses (only the Old Course at St. Andrews was an optional extra).
Optional sightseeing on days you'd prefer that over golf.
My trip was "backwards" from the way all future Highlights of Scotland Golf Vacations with Go Ahead will go: I landed in Glasgow and departed from Edinburgh, while future trips will land in Edinburgh and depart for the U.S. from Glasgow as follows.
Day 1: Overnight Flight
Day 2: Land in Edinburgh, Scotland
Day 3: Play North Berwick, home of the original Redan
Days 4, 5, 6: Travel to and play the courses at St. Andrews
Day 7: Travel to Glasgow and play Royal Troon
Day 8: Play the Ailsa Course at Turnberry
Day 9: Return to the United States
Go Ahead Tours
The Highlights of Scotland Golf Vacation starts at as $4,299 and will typically cost about $5,000. Remember, that includes virtually everything: airfare, greens fees, the bus, every breakfast and three dinners, the expert tour director. Individuals who opt for the sightseeing-only itinerary will pay less.
In 2013, departures for the Highlights of Scotland Golf Vacation are already set for May, June, July, August, and two in September. Other golf vacations with Go Ahead will be heading to Ireland (both a nine-day trip and a 12-day trip), Spain, and Portugal (Portugal starts as low as $3,399).
With any of the golf vacations, you'll discover many of the benefits of traveling with Go Ahead, including:
Booking incentives for group organizers. If you can find six people to go on a trip, you'll go for free, and there are added discounts for all for groups eight people or larger.
Go Ahead's expert tour directors and concierge service, including the online MyAccount portal.
An "all expenses paid" price with no hidden fees.
Optional sightseeing, either for you or possibly your spouse while you're golfing.
72 hours to change your mind, flexible payment plans, stress-free booking (they do it all, including booking your flights), and more.

In short, if you've dreamed of playing at the birthplace of golf, you owe it to yourself (and six buddies so you can go free!) to check out the Highlights of Scotland Golf Vacation with Go Ahead Tours. With the experience of running over 125 non-golf tours, you're sure to have a blast!

You can contact Go Ahead online at goaheadtours.com or via phone at 800-590-1170.