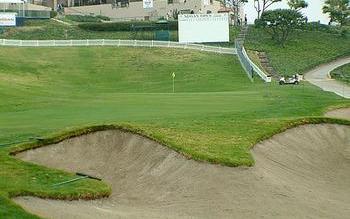 The golfing public seems quite divided over course architect Tom Fazio. Some adore his layouts while others despise his designs. There is no doubt Fazio has tremendous exposure from some high profile clients. Fazio "Tiger Proofed" Augusta National in 2002, he redesigned Riviera Country Club, and he has built several acclaimed courses throughout the country. So why the controversy over Fazio's projects? Let's look at Augusta National and Riviera's redesigns to find out.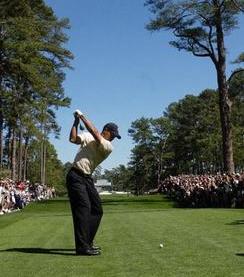 Augusta National Redesign
Augusta National was first designed by Dr. Alister Mackenzie with the help of Bobby Jones. However, once Tiger Woods tore through the 18 holes in 2000 and 2001, Fazio was brought in to make the course more challenging.
In order to accomplish this, Fazio increased the yardage on several holes, by 25-30 yards. Overall, this added 300 yards to Augusta, bringing it to a more modern 7,270 total yards. Several of the dogleg holes such as the 10th and 18th are now unreachable to all but the longest of hitters. Bunkers have been made deeper and larger. The greens are smaller, faster, and pin locations are much more difficult. All these changes have created a "new" Augusta National in which course management is paramount. Driver is not always the best choice on every par-4, and not every approach shot can attack the pin.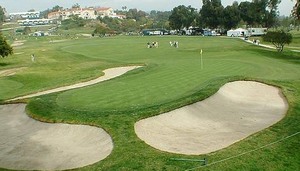 Riviera Country Club
Riviera Country Club in Los Angeles hosts the Nissan Open. While it is not as famous as Augusta, it has hosted the U.S. Open and PGA Championships in the past. The course, designed by George C. Thomas, Jr. and William Bell, was esteemed as a truly great example of a risk/reward layout. Severe flooding in 1939 changed the course, most notably the par-4 8th hole, eliminating the famous split fairway. Fazio was brought in to restore the course to its old glory and hopefully lure the PGA into hosting another U.S. Open or PGA Championship at Riviera.
While most of Fazio's redesigning involved lengthening holes by 25-30 yards like Augusta, rebuilding Bell's trademark features was very complicated. Geoff Shackelford has done an excellent job detailing many of the problems with Fazio's redesign. While Fazio did rebuild the split fairway on the 8th hole, but also lengthened the hole by 46 yards and added an extra fairway bunker between the fairways. The 7th hole also features a rebuilt fairway bunker which challenges long hitters. On the 15th hole, Fazio raised the lip of a fairway bunker and lengthened its distance into the fairway which forces a blind shot for players who layup and makes it difficult to carry for longer players.
Does Risk/Reward Exist?
Ask any golfer and they will tell you that risk/reward is what makes the game fun. A 296 yard par-4 with a narrow fairway and deep bunkers near the green is a perfect example. A wayward drive risks falling into a bunker, but a perfect drive can yield an eagle. This temptation is enough to get most golfers reaching for their drivers. However, take those bunkers and replace them with water hazards and the choice is simple – lay up.
So why all the controversy over Fazio's designs? He is taking venerable courses and making them higher risk right? The problem lies in the fact that his redesigns are taking choices away from players. In great courses, the players decide how they want to play the course. Fazio's redesigned courses, on the other hand, dictate how they should be played.
Many people have begun to criticize the PGA Tour for practicing "boring golf." In a way, it's very true. Courses have become so tough that the reward players receive for taking chances are far less than the trouble surrounding them. Even go-for-broke players like Phil Mickelson and John Daly have been forced to curb their enthusiasm and "play smarter."
When Phil Mickelson won The Masters in 2004, he stepped onto the 18th tee box tied for the lead with Ernie Els. The 18th is a tight driving hole, redesigned by Fazio. Most people expected Mickelson to reach for his driver and get close to the green. Instead, he used his three wood to lay-up and dealt with a longer shot into the green. Mickelson remarked, "All I wanted to do was get that tee shot in play because it's a tough tee shot. I hit 3-wood." Fazio's design clearly influenced Mickelson's club choice since the hole's overall length and narrow fairway meant the risk of hitting driver was too great.
How about the course at Riviera? This was once a famous target course where even short hitters could compete well. Why are famous target golfers having so much trouble at the course now? Like Corey Pavin who won at Riviera in 1995, but has only finished 15th since then. Much of Fazio's redesign also involved lengthening many holes such as the 8th with the split fairway. Now that the hole is so long, reaching the left fairway requires a 300 yard carry. Combine that distance with the two large bunkers Fazio placed, and most all players are choosing to lay up on the right fairway. Again, Fazio's design has dictated how golfers should play the hole due to its sheer difficulty.
Tom Fazio does design visually appealing golf courses. His trademark bunkering and tight fairways have garnered him deserved recognition. However, perhaps he has forgotten that ultimately golfers, and not course designers, must decide how they want to play a course. It is in those decisions where the sport of golf can be truly enjoyed.
Photo Credits: © Caddy Bytes, Daily Oakland Press, Caddy Bytes