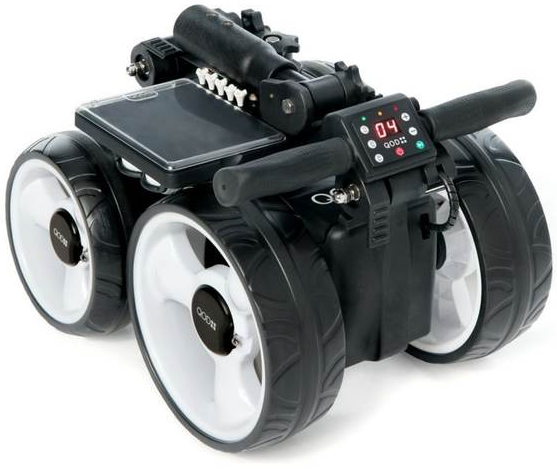 At first glance, the QOD Electric Golf Push Cart doesn't look like much. And make no mistake – I mean that literally. The QOD folds up to about the same size as most standard push carts at only 13.5″ x 14.5″ x 17.5″.
Take a closer look at the QOD, though, and you'll soon notice the LED control panel. Shortly after that, it will dawn on you… the QOD is an electric push cart!
Over the years, I've reviewed a couple of electric carts, from Bag Boy and Sun Mountain, but none have been as small as the QOD.
QOD stands for "Quality of Design" and I put that quality to the test in five states over dozens of rounds and more than my fair share of hills, bridges, paths, fairways, and weather situations.
Here's what I discovered.