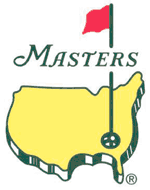 There may be another stop on the PGA Tour this week, but c'mon, who is thinking about The BellSouth Classic right now? Here at The Sand Trap we're in full Masters mode. We're checking the quality of our HD signals, we're buying snacks and timing how long it takes to get to the refrigerator and bathroom and back to the couch, and we've put all of our family and friends on alert: we cannot be bothered a certain four days next week.
Here at The Sand Trap, as we like to do with all the majors, we've quizzed our staff and come up with some predictions. Find out what we think about the course, who will win (and with what score), who could be a dark horse, who will disappoint, and what will surprise us (though, by spilling our surprises now, will they surprise anyone?).
Read now, and tell us whether you agree. And remember: this article will still be here after The Masters is over. For some, that will give them bragging rights. For others, tremendous shame…

---
Jeff Gladchun
Thoughts on the Course
Although the length of the course is somewhat necessary, it's been taken a bit too far and the narrowness of the fairways has really adversely affected the course – taken too far away from Jones' course.
Winner and Score
It's hard to pick anyone but Tiger for this – the way he's started off on tour this season has proved much more successful than last year. Also, with Augusta playing at the length it is, only a select few even stand a chance. I predict his score will be 275 (-13) if Augusta is playing fast, hard, and dry, but 272 (-16) if the course is playing soft.
Dark-Horse Winner
If Tiger can't do it, I like Retief's chances. He's got the length and long-range accuracy any Augusta contender will need, plus he can putt lights-out. If Retief can hover somewhere near the leaderboard and make a big enough move on Saturday to hold off Tiger's ensured Sunday charge I think he might walk away with a new sportcoat.
Biggest Disappointment
Phil Mickelson will play well for three rounds, only to have his putter abandon him and shoot a fourth-round 87.
Largest Surprise
Someone will double-eagle the 15th a là Sarazen.
Bonus Pick
Hootie Johnson will be killed by a stray shot from Augusta native Charles Howell III. His successor will restore order to Augusta National.
---
Donald MacKenzie
Thoughts on the Course
The continued Tigerproofing is only making the course play easier for the big bombers. But I'm really discouraged by the planting of more trees and growing of more rough. The original design intent of the course was to emphasize the accuracy of your shot into the greens, not off the tee. The Augusta National Tournament Committee is quickly exhausting its credibility, and the players' patience.
Winner and Score
Tiger Woods. Gee, it'd be fun to have to give this a little more thought. But Tiger has the length, the creativity and the mental toughness to tame every aspect of the course.
Dark-Horse Winner
Mike Weir. It'd be nice to see the former champ rediscover his game at the scene of his biggest win.
Biggest Disappointment
Vijay Singh. Is this the year where his body and swing start breaking down? I think it might be, despite the fact that he's on the short list of players with a realistic chance to win.
Largest Surprise
Despite all the changes to the course, low scores will still be posted. And the young bombers will still crush the ball beyond the trouble, even with more yardage added to the course.
Bonus Pick
Sanity and history return to Augusta. In a surprise move, the club cuts all the rough, err, "secondary fairway", and moves the tees back up to the 7,000-yard range. This leads to a much more diverse leaderboard, as well as some genuinely fun golf for patrons and TV viewers. It also identifies the best golfer in the field (probably Tiger). The move is applauded by the USGA, R&A, and PGA of America, and a new era of forward-looking golf is established. It makes so much sense that, naturally, it will never happen.
---
Matt Karlak
Thoughts on the Course
I believe that Augusta's mystique will live on no matter what they do to it. It is the most recognizable course in North America. With that said, courses in general need to adopt some other design features, tactics to challenge todays golfers instead of just making fairways longer and longer with every pasiing year.
Winner and Score
David Toms has been on fire thus far, finishing first at the Sony, second at Doral, and third at the Honda. Not to mention sitting at third on the money list. And, to get a little personal with all of you, I had a dream that he announced his retirement to practice law, a little Bobby Jones connection there. He'll sport the green jacket with 275.
Dark-Horse Winner
I know Colin Montgomerie hasn't been blazing up the money list, where he currently is sitting at 10th on the European order of merit, but after having such a stellar year in 2005. I'm just keeping my hopes alive.
Biggest Disappointment
Phil Mickelson just hasn't been tripping my trigger this year. Although he has had a few top 10 finishes this year, I don't see the fire in his eyes yet. He's taking a lot of flack from the press vis-à-vis the GQ article naming him one of the most hated athletes. Furthermore, his blow-up at Doral and his performance at Pebble have really been a disappointment. I hope he proves me wrong, but I predict a disappointing showing at Augusta.
Largest Surprise
I know some of you may think I'm off my rocker by picking Zach Johnson as biggest surprise, but something tells me that this is his year to make a serious move up the global rankings. Although his first three tournaments this year have been less than exemplary, Johnson currently sits at 44th in the world. The last couple of events have been looking promising though with a 3rd at the Accenture and 15th at Doral. I'll even go the distance and state he'll be in strong contention for the Ryder Cup this year.
Bonus Pick
I predict that Gary McCord and David Feherty will show their true feelings for each other by going toe-to-toe on the Hogan Bridge on Sunday.
---
Dave Koster
Thoughts on the Course
There is no course I want to play more than Augusta. About the lengthening, I'm OK with it but I wish they would have kept the original tees that they had up until the changes.
Winner and Score
Tiger Woods, -11
Dark-Horse Winner
Scott Verplank. Likes the course and is quietly having a solid year. It doesn't hurt to have a great short game.
Biggest Disappointment
Ernie Els. I just don't think he's back yet.
Largest Surprise
David Duval makes the cut.
Bonus Pick
David Feherty is banned after using the words "shaving cream."
---
Cody Thrasher
Thoughts on the Course
The course just keeps getting longer, but it's still one of if not the best golf courses in the world. The longer players have the advantage, but great ball-striking will still give any golfer a chance to win. I'm most interested in watching the par-3 fourth hole this year. It has been lengthened to an amazing 240 yards!
Winner and Score
David Toms (-9) Toms has been playing well all year, and he is probably the second-best in the world behind Tiger Woods. Toms is sneaky long off the tee, and his iron play and putting is far above average.
Dark-Horse Winner
Scott Verplank. His game doesn't really fit Augusta all that well, but he is accurate off the tee and also a solid putter. It doesn't hurt that he has been playing pretty decent the last month or two.
Biggest Disappointment
Chris DiMarco. I am a big Chris DiMarco fan, but he missed his chance the past two seasons at Augusta National. The course is slowly outgrowing his golf game unfortunately. I believe DiMarco will make the cut, but not by much. He will struggle to finish in the top-30.
Largest Surprise
David Duval will make the cut and finish higher than at least two members of the so-called "Big Five."
Bonus Pick
Fred Funk will have to use his driver to reach the par-3 fourth hole. Ok, it's not quite that long, but the wind might pick up one day. 🙂
---
Everardo Keeme
Thoughts on the Course
I don't like the changes because I don't agree with lengthening courses to make them more challenging on the PGA Tour. I also don't see why Augusta needed to change having changed a bit recently, sometimes you just need to stop tinkering and just play. I'd rather see the courses narrower, more bunkers, thicker rough, etc.
Winner and Score
Tiger Woods, 277
Dark-Horse Winner
Phil Mickelson. His past five years at the Masters is a dream to many, four top sevens and a win.
Biggest Disappointment
Singh, Goosen, Mickelson, and Els, the rest of the top five. Luckily enough this year we've had plenty of other players to step up and win when these guys can't. It's either sad or a sign of something else when the top players in the world are all struggling together to get some wins or even stay in contention for one.
Largest Surprise
Charles Howell III – Native boy needs to make move sometime, might as well be in his home town.
Bonus Pick
Should we let Jack and Arnie run the Masters? These guys definitely have some valid if not strong opinions about how the course should be prepared for quite possibly the finest major.
---
Jeff Smith
Thoughts on the Course
Hootie and his henchmen, in an effort to protect "shot values," has turned Augusta National into a sideshow. Reports of Fred Funk weeping over course length, Bobby Jones turning over in his grave, and Palmer and Nicklaus sniveling over Augusta's length are not exaggerated. None of them like it and neither do I.
Winner and Score
Tiger Woods, 277
Dark-Horse Winner
Retief Goosen is due for another major victory and despite his final round collapse at last year's U.S. Open is still the "Ice-Man." What else do you call a guy who doesn't talk?
Biggest Disappointment
Vijay Singh hasn't been playing up to his potential in recent months and this Masters will be no different. A little more age, a balky putter, and an over-zealous workout routine have taken the edge off of Singh.
Largest Surprise
Robert Allenby has the length and the putting stroke to factor into the equation. Don't believe me? Just watch.
Bonus Pick
Masters chairman Hootie Johnson is so happy with their success in protecting "shot values" that he raffles off 25 Masters Memberships at $20 a ticket.
---
Erik J. Barzeski
Thoughts on the Course
If you're going to completely bastardize a course, at least don't talk about "maintaining the shot values." Don't demean your club's founder and its course's architect by saying things like that. It borders on sacrilege. I will miss seeing players trying interesting shots from the pine straw. If nothing else, the course lengthening seems to indicate that Hootie gave up on his balls.
Winner and Score
If anyone picks anyone but Tiger Woods, you need to check them into a drug rehabilitation center. If Tiger plays at Augusta National, he's the favorite. It's nearly even money whether he or the field will win! I'd be stupid (and on drugs) to choose anyone else. The winning score, that's still up in the air. I'm going for -10. There are still plenty of birdie holes out there. They're called "par 5s."
Dark-Horse Winner
Fred Funk. Just kidding. Davis Love III had a good day followed by an absolutely horrible day at the Players Championship. And hey, I'm not cheaping out like the other guys here (Retief Goosen, David Toms, Scott Verplank, and Phil Mickelson are not dark horses, you wimps!) – I'm picking Davis Love III to do really well.
Biggest Disappointment
Chris DiMarco, battling injuries, will struggle to make the cut. After the past two years, being right in the thick of things, this will not be his year at Augusta. The winless wonder (winless since, what, 2001?) will remain winless through at least early April, 2006.
Largest Surprise
Two holes in one will be made at the 16th hole, and none of them will be made on Sunday. If that's not a good enough surprise for you, how about this: David Duval makes the cut on the number and finishes strong in the top 20. Still not good enough? Fine, last chance: someone using a Nike putter makes the cut. That should be good enough for you. After all, the odds of anyone even using a Nike putter are astounding, let alone making the cut with one! 🙂
Bonus Pick
Martha Burke will be admitted as the first female member at Augusta National, then promptly booted out of the club when it becomes evident that she knows absolutely nothing about golf.