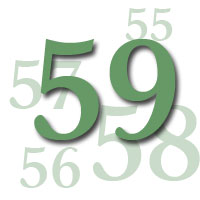 Last week at the Grand Slam of Golf, Phil Mickelson shot a thirteen-under 59 in Hawaii. This adds his name to the list of the Under 60 club: Duval, Chip Beck, Al Geiberger, Annika Sorenstam and Phil Mickelson. (As an aside, Shigeki Maruyama shot a 58 in the US Open qualifying rounds in 2000, but neither his 58 nor Phil's 59 will count in the 'official' record books since neither event was an 'official' PGA event. Whatever.)
Regardless of whether Phil's 59 will count, it's an amazing achievement. But, is it the start of a trend where the young players and longer technologies combine to shatter old records and leave old courses hurting from an onslaught of double-digit sub-par rounds?
In other words, is the 'perfect' 18-under round of 54 that far off?

The argument goes something like this: players are more athletic. They hit the ball longer, and with the help of new clubs, new balls and the like, they're in position to attack the hole with fewer strokes. "Driver, wedge on all the par 4's."
Conventional wisdom says, "Just look at Tiger! He hits the ball over 300 yards on average." At least, that was the argument when Tiger won Augusta with a four-round eighteen-under par in 1997 – Tiger renders the old courses obsolete, and they either have to adjust with tighter fairways, deeper roughs and longer distances or watch as the golf world passes them by.
And, maybe there's some truth in that. Since Tiger killed Augusta in 1997, we've had Duval and Sorenstam card official 59's, Phil card his 59 last week in Hawaii, and Maruyama with his 58. Previously, there was Chip Beck in 1991 and Geiberger in 1977. Four sub-60 rounds in seven years is a significant number.
But, there's also a significant difference between a 59 and a 54, between a great round of golf and making old courses obsolete. Despite any player's length off the tee, they still have to putt. Despite the length of any par four, there's still the 204-yard par three with a tight pin.
(Ask Tiger how easy it is to stick a four-iron from 204 yards, and I'll show you a replay of the fourth playoff hole from the Skins Game…)
My long-winded point? Maybe we'll have someone shoot a 54, but that's a huge maybe. There's no question in my mind that the technology and conditioning of today's golfers will only improve, and tomorrow's golfers will only get better (see also: Michele Wie and PGA events). But at the same time, players still have to putt, still have to stick their irons on the par threes, and still have to contend with course committees destined to make their lives as challenging as possible.
Will we ever see a 54? I'll concede and say sure, but when we do and despite all the technology and conditioning, it will be a perfect, glorious round of golf.