Sometimes I'll think of the things I do for golf, and all I can do is laugh. It's during the winter doldrums that the pull of this crazy sport seem to render me even less sane than normal. The past two weeks are a prime case study whenever my wife decides to have me committed.
Sleep deprivation, long drives at odd hours to check out new golf gear, practice sessions in the snow. They all add up to a weird mix of dedication, passion, desperation and without a doubt, obsession.

Living in the northeast, some winters are worse than others. New Jersey in January can be downright brutal, or somewhat pleasant. There have certainly been years that many courses stay open 12 months, especially along the coast – which MTV has correctly taught America is called the Jersey Shore – and typically we would enjoy a couple days a month in the 40s with sun shining. Not the sort of weather you'd seek out for golf, but it's doable to feed that itch.
Yet, like much of the country, the winter of 2011 was doomed from the start. The blizzard of Dec. 26 saw to that. I know, I know, you might be reading this in Buffalo, or Maine, or Minneapolis and you're feeling lots of sympathy for those of us who clear the bread and milk off grocery shelves at the first forecast of snow. But this year, for many of us, the snow showed up, and it's never gone away. Even after a couple days above freezing, I still have 3-4 feet of snow piled up in my backyard.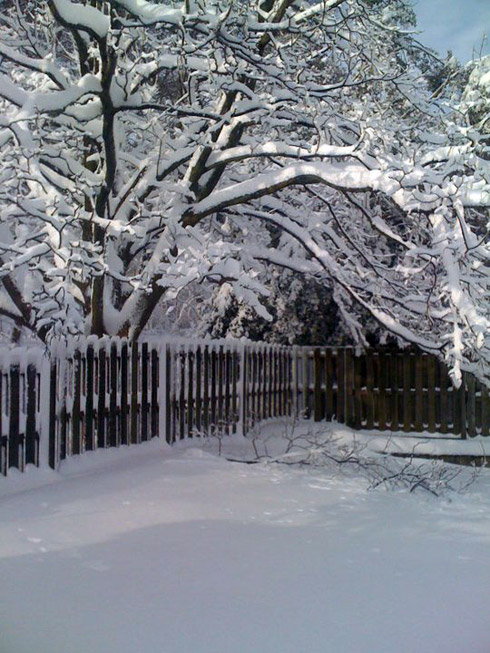 What does all this have to do with golf? Well, I'm learning that snow fuels the golf fever more than anything else on earth. There is no grass to think about seeking out a bundled up nine holes. There are no options to chip balls around in the backyard. Even the driving range provides little relief, as I learned a week ago.
It all leaves me – and my fellow members of the golf addicted class – to make some really strange decisions, all in the name of scratching that itch, or finding that fix.
Probably the best evidence of my condition came just before midnight, last Thursday. Word had spread that Golf Galaxy was running a promotion for the release of TaylorMade's new R11 and Superfast 2.0 drivers. They would open the store at midnight and give a $50 gift card to the first 10 people to demo these clubs. For some reason, I didn't have much interest in the drivers, didn't think too much of the gift card (although it would be nice to turn into a dozen balls just for showing up). Yet at 10:45, here I was, pulling into the Golf Galaxy parking lot, almost 40 minutes from home. Why? I'm really not sure, other than I had nothing else to do, and I thought it might be cool to check out.
The odd thing was, upon arrival, I realized there were already 15 or so people in line, so I knew that I wouldn't be getting a gift card. As I was about to say forget it and head home, I considered that I'd likely get back on the couch, spend some time reading golf message boards, then head to bed. So, how many times do you get to hang out in a golf shop at midnight? I ended up sticking around, and it was a pretty good time. The staff at the Woodbridge, N.J. location was great. It was like they felt it was something special as well and they were on their game (something that sadly isn't always the case at these big golf superstores). The guys who got the gift cards weren't exactly hardcore golfers, but seemed to have come in mass from nearby Rutgers University. Has a promotion ever been more suited to a bunch of college kids with nothing to do on a Thursday night. Or me, I guess. My favorite was the guy who kept popping up the R11 so badly it looked like he was hitting a lob wedge into the ceiling netting. I asked the sales guy – who couldn't help but grimace – how far they'll have to drop the prices on that demo club. He could only laugh, since the alternative was to cry.
I'd say that the promotion was a hit. They ended up with at least 30 people in the store, which I'd assume is a lot more than a random 2-hour window on a Tuesday, for instance. I saw at least one R11 TP sell, and there was a steady stream at the register. From a personal perspective, I became far more aware of these drivers and was really surprised by how well I hit them both. Certainly in the mix as I hunt for my 2011 weapon of choice.
So as I left Golf Galaxy around 1 a.m., I chuckled to think that this was only moderately high on my list of knuckleheaded golf-based decisions. Like the time I decided on the fly one night to drive alone to Myrtle Beach for four days of golf when my work schedule broke the right way. No tee times, or hotel reservation, I just figured I'd sort it out as I drove. Sure enough, but the time I got there I had a deeply discounted room, and since I was driving through the night and set to arrive around 8 a.m., I called around until I found a course with a shower. I was expecting a locker room, but instead, it was a nearly complete apartment being built for the golf pro upstairs from the shop. I remember thinking, wow, now that's customer service. They must have been thinking, if this weirdo is willing to book a tee time based on being able to show, he's either off his rocker, or he's in line for Golf Channel's next homeless-based reality TV show.
More recently, I decided I had to get out of the house and hit some balls. I'd spent so much time shoveling that I needed a release. Little did I realize the range was open, but hitting golf balls into a field of 3 feet of snow, with more snow falling, and the sky the exact color of an old range ball, I might as well be hitting them into a net because I couldn't see where a single ball landed. Of course that didn't stop me from banging out the entire basket and consider another.
And how about the nights I get so wrapped up in hunting for new golf equipment that I lose track of time and realize it's 6 a.m., and I've bid on way too much on eBay, and now know far more than I need to about True Temper iron shafts that came out six years ago and are now discontinued. It's a great way to learn about equipment. Also a great way for the wife to wonder why the hell I'm still awake as the sun is coming up. It actually makes my hour-plus trek to a golf show most people say is a waste of time seem sane (and while I didn't buy anything, I'd never say a day spent wandering booths of used golf gear to be wasted).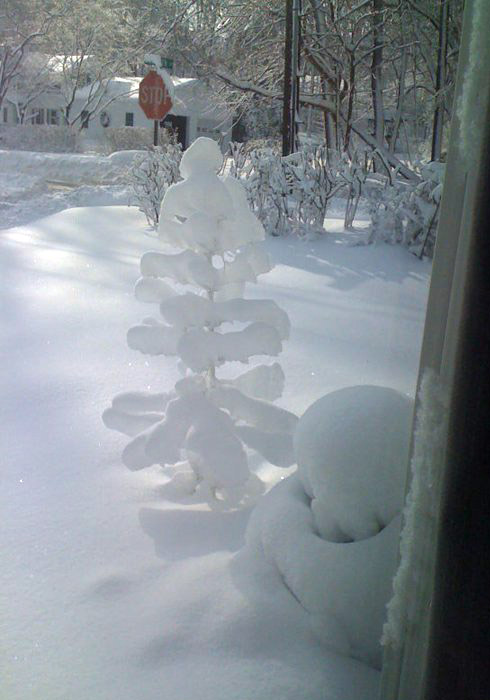 So, as I write this, I know I've got 34 days until my next round of golf. It's scheduled for Wolf Creek, in Mesquite, Nev., and I'm staring at the calendar, begging it to speed up. In the meantime, I have a hunch I'll play Wolf Creek a dozen or more times … in my dreams, thanks to way too much time studying and gawking at their yardage book. Come on March 16, please hurry!