One of the more frequent thread topics that pops up in the forum is the question, "If you could have any company to sponsor you as a professional golfer, who would you choose?" Because most of us don't have a prayer of ever being sponsored by a major golf company, it's interesting to hear the responses. The great thing about this question is that the answers don't have to be rational or well thought out. You can be a huge Nike fan simply because they sent you a free bag tag when you made a hole-in-one. Or you can be a fan of Callaway because you're a big Phil Mickelson guy. Many people like a certain brand because of their other product, Nike running shoes, for example. I even know some people who are fans of certain brands because of the colors (not a phenomenon that's confined to golf either, I have a friend from New Jersey who is a die-hard Miami Dolphins fan because he liked the team's colors as a kid).
It's no secret that all brands have strengths and weaknesses. Mizuno is known for their great irons, but their woods have traditionally been nothing special (though they have made strides the last few years). TaylorMade lays claim to the number one drivers in golf (if you believe the marketing), but they haven't customarily offered much in the way of irons for low handicappers. Cleveland's wedges have long been some of the best sellers in the business, but the rest of their clubs have lagged behind.
Then there are all of the smaller companies. Scratch Golf specializes in wedges, though they also offer hybrids. Adams is the most popular hybrid brand on the Champions Tour, but they have yet to made huge inroads into the rest of the industry. Furthermore, there are droves of boutique brands who'll charge you an premium just for their name and some smooth lines.
I set out to see what five brands I would chose if I was a pro and had to play with just one company, and to answer this oft-asked forum question once and for all (for me at least). I neglected money, so that smaller companies without the resources of Titleist still had a shot. As to not eliminate about 80% of brands right off the bat, I decided not to include apparel as a requirement, but as more of a bonus. Here are my top five.

Number Five: Adams Golf
I felt a little strange choosing Adams Golf for number five. I've never owned an Adams club myself, though I have always admired them from the sidelines. Adams is one of the first OEMs to incorporate advanced aerodynamic design into their woods with the Speedline, well, line. I was a huge fan of the original Speedline when it came out, as well as the subsequent Fast 10 and F11 models. Though I am not a huge fan of the new 9088 UL driver, the slightly-older 9064LS is my favorite driver out there, and can be had at most places for just $150 at the moment.
Adams is known mostly for their hybrids. I'm not even going to pretend that I can name all of their models over the years, but rest assured that they have all been very popular. I don't have one myself, but my father has an Idea Pro Black, and he swears by it. Even as a five-times-a-year player with a handicap of approximately 15, he can knock that thing out there a good 230, well past where he can even dream of hitting a driver. The Idea Pro Black is an iron-style hybrid, with a more compact design and a smaller sole, as compared to the Idea Black Super Hybrid, which is more fairway-wood-like. And more super. Adams also offers the Idea Pro a12, which is even more iron-like and isn't quite as boxy.
One of my gripes with Adams a few years ago was that they seemed to refuse to offer long irons. Yes, most players could benefit from a hybrid or four, but I like my three-iron, and I prefer to carry only one hybrid. Thankfully those days are long gone, as Adams now offers four sets of forged irons, all of which either come with a 3-iron stock or have one available. To their credit, it seems like every week a new set of Twitter pictures come out showing Adams' newest custom-designed irons, built with input by their Tour players. To have that sort of backing behind you would be awesome as a player.
For the short game Adams offers Max Puglielli-designed Puglielli Black wedges that are forged from soft carbon steel. Under the Adams name the company only offers one putter, the nice looking but insert-containing A7, but thanks to their recent acquire of Yes! putters, Adams now sports a full lineup of flatsticks.
The only reason that I couldn't put Adams higher was that they don't sell apparel and golf balls. I'm not disqualifying them because of it, but they aren't the winners.
Number Four: Puma/Cobra
Like with Adams, I've never owned a piece of Cobra equipment, but that doesn't mean that I wouldn't love to. For the longest time I hated their woods. I rented a set of them once when I was on vacation, and they were downright terrible. Hugely draw-biased, terribly loud, and completely lacking feel, they were like hitting a golf ball with a soup can. Distance was great, but it wasn't enough to overcome the drawbacks. Then they came out with the S9-1 line, and I fell in love. That first week of the year a few seasons ago when Geoff Ogilvy was killing his S9-1 really drew me in. The S2 was awesome as well, and it has taken all of my strength not to buy one since the price has dropped below $200. I'm not a huge fan of the S3, but I think I could deal with it. I expect better come 2012.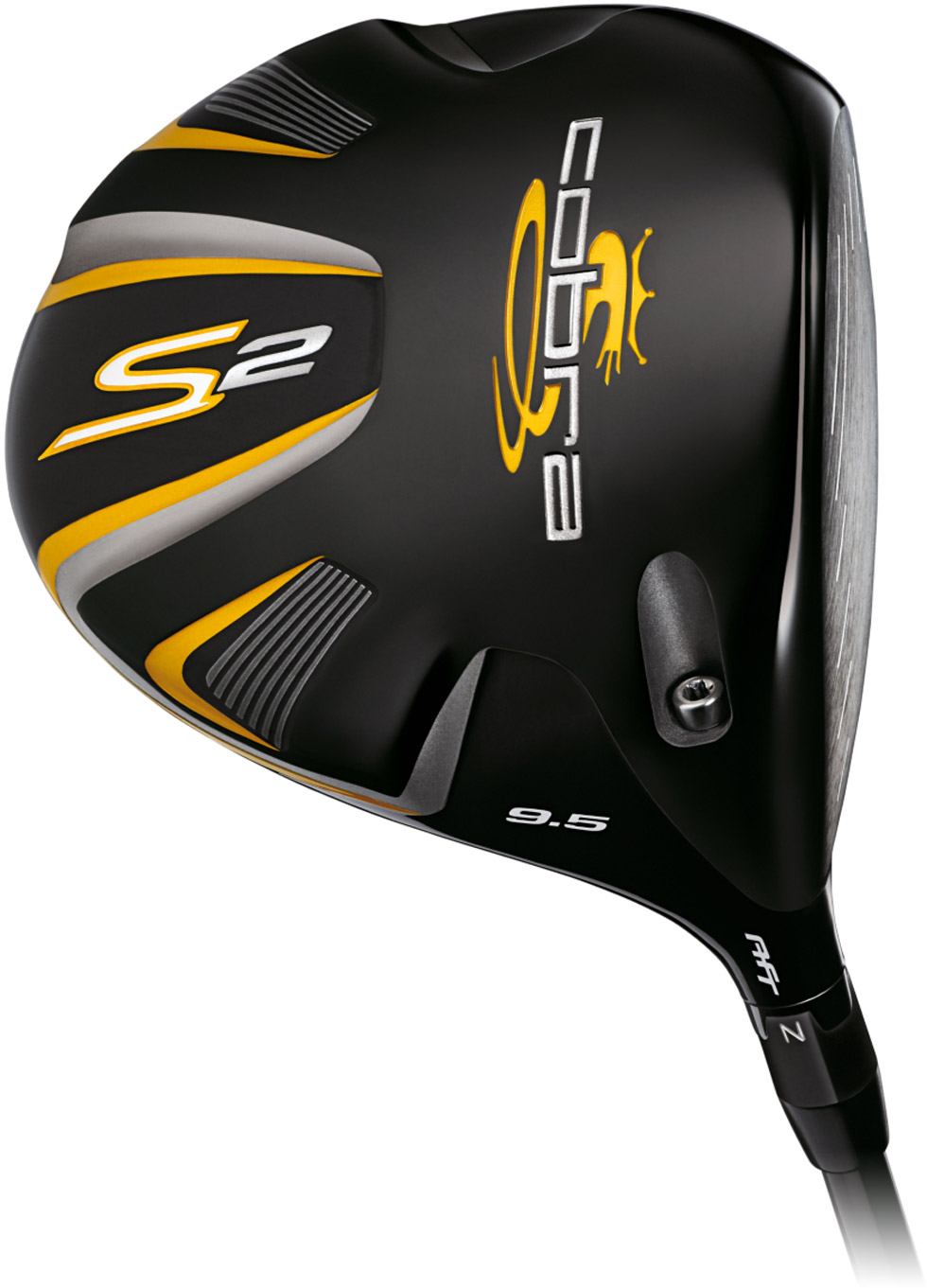 Cobra's irons have long been underrated. About five or so years ago they came out with an iron called the Carbon CB, that had to be the softest iron that I have ever hit. I already had a set that I liked, so I wasn't about to drop $400 on them, but I kept the Cobras in the back of my mind. Now they have the S3 Pro line, which is basically a chance for Cobra to introduce a little but of S3 branding to their Pro line of irons. The S3 Pro line is a combo set, though all of the irons (even the blades) have channels carved into the back, and are beautifully balanced.
The problem with Cobra lies with the short game. They offer no wedges and no putter, and they don't make golf balls. Luckily, thanks to their purchase by Puma I expect Cobra to expand their offerings, and it should be interesting to see how things turn out. Puma also offers another dynamic that Adams golf doesn't- apparel and shoes. Though I'm not a fan of all of the European soccer-inspired bright colors, I'm sure I could find a few black, white, or blue shirts in their lineup somewhere. Maybe.
Number Three: TaylorMade/Adidas
This one might seem obvious at first, but the more that I think about it the more that I think TaylorMade is lucky to even be third. TaylorMade drivers and apparel are some of my favorites, but after that, my affection for T-Made sharply falls off. I have an r7 SuperQuad driver that has remained in my bag for about five years now, and the the Rescue line of clubs gets more and more appealing every day.
But really, that's where my love for Taylor Made ends. TaylorMade releases a new set of irons every time the sun rises, but most of them are catered towards high or mid handicaps. Although they have come out with 3 sets of forged irons this year, their last couple tries at it haven't been two strong, and the new ones just don't feel that great to me. Their TP MB Smoke irons were some of the best a couple of year ago, but they haven't made a set of truly great irons since. I could obviously get by with the irons that TaylorMade offers, but if I'm planning for the future I'd be wary of whether or not they will always have models that I truly like.
I have a similar feeling of disdain for their woods. If you don't want a white clubhead this year, you are forced to use last year's models. Not a huge deal, but you miss all of the new technology that comes with 365 more days (or in TaylorMade's case, 365 more hours) of innovation. I'm not a huge fan of TaylorMade's wedges either, mostly because the xFTs just aren't very practical for the way my wedges wear. Their putters seem alright, but they've always looked a bit too busy, and lack the simplistic beauty that some other OEMs offer.
The best part of TaylorMade would be the Adidas clothing and shoes. The shirts, pants, and hats are top-notch, and I've long been an owner of Adidas golf spikes and running sneakers (though I'll admit, Nike has swayed me over to the dark side lately).
Number Two: Titleist
I wavered a lot over the top two companies here, but in the end I decided to put Titleist second. Titleist makes some of my favorite woods. They are simply designed and they last forever, with a look that puts me at ease when I need to rip a 3-wood 240 and hold a green. Fairway wood shots tend to be some of the most nerve-racking shots in the game, and Titleist makes woods that I actually want to look down at. I still keep my 906F4 in the bag, even though it's several model years old. Titleist also makes solid irons, and though they might not be quite as nice as companies like Mizuno and other Japanese forgers, they'll get the job done.
For me, the best part of being sponsored by Titleist would be being able to work with Bob Vokey and Scotty Cameron. They are both highly skilled and near the top of their respective fields, and working with them to dial in my short game clubs would be invaluable. Although I am not the biggest fan of their golf balls, Titleist isn't the number one ball in golf by accident.
The Fairhaven, MA, company also does pretty well in the apparel and shoe department, thanks to FootJoy. I've never particularly cared for Foot Joy, but I'm sure I could make it work.
Number One: Nike
This might be a surprise to some, but maybe not after my glowing review of the VR Pro Combos. For some time now, Nike has been on the forefront of technology. They were among the first (along with Callaway) to introduce square clubheads, and they were some of the earliest to jump on the adjustable hosel bandwagon. Nike has a great mix of forged irons available from players of all abilities, and they make drivers to fit everyone. I've long been a fan of their wedges, since the days of the SV series, in fact, and their current forged offerings are among the best available, albeit on the pricy side.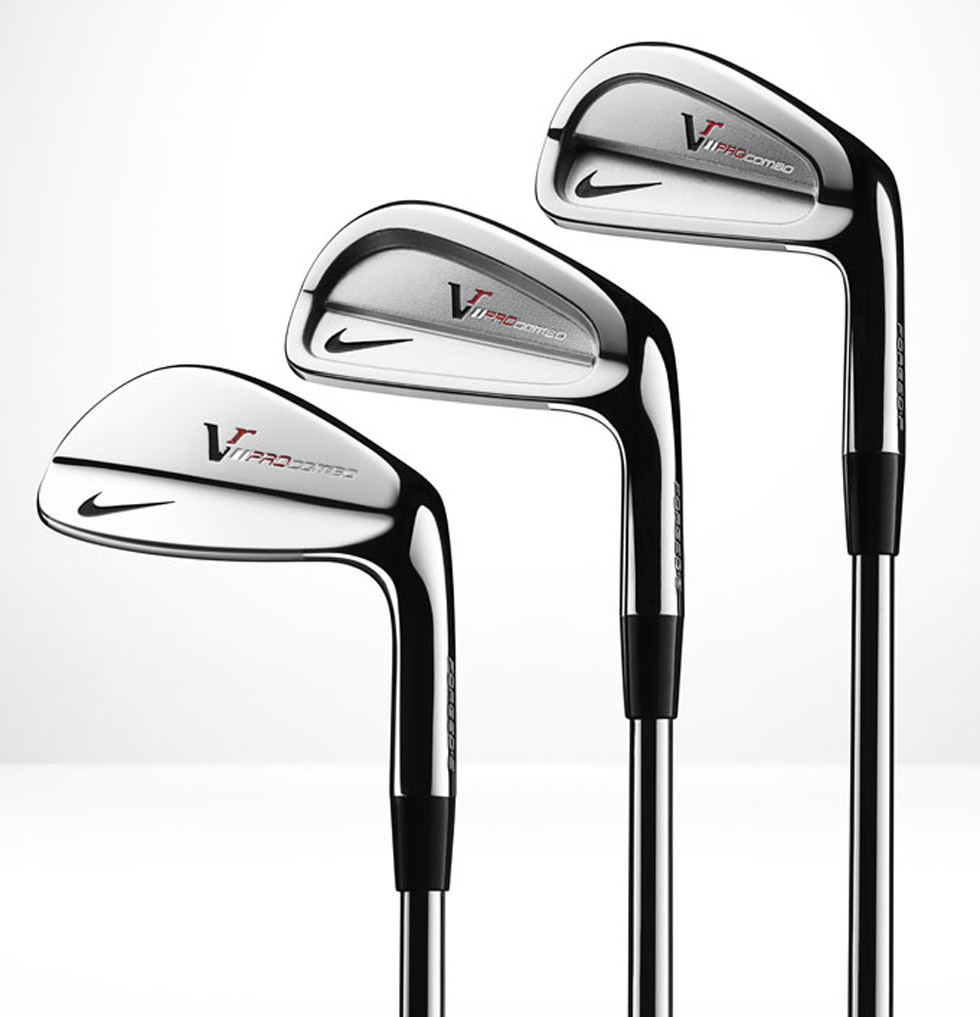 If I had $300 dollars to buy a putter from any OEM, I'd buy a Nike, hands down. The only real competition would be with Scotty Cameron, but Scotty Cameron simply has not done much lately. While SC seems content to pump out the same putters in different finishes, Nike is consistently innovating, coming up with new ways to build putters. From the one-piece Unitized series, to the grass-colored iC, to the Method, Tom Sites and his crew haven't settled for the same old.
Rock Ishii and the Nike golf ball team are the same way. Among the first to bring solid-core golf balls into the spotlight way back when with the Tour Accuracy, Nike has since come out with the 20XI series, a golf ball co-engineered with DuPont to create a proprietary resin designed specifically to make golf balls go farther.
Closing and Your Thoughts?
Golf's OEMs are open and willing to give good players boatloads of cash and some free equipment to represent their brand on and off the golf course. Sponsorships are everywhere; on shirts, hats, bags, and headcovers. I set out to once and for all choose what company I would pick if they were all trying to sign me, to pick what brand would be the best for my game.
After weighing all of the fake offers, I ended up choosing Nike as my first option, followed by Titleist, Taylor Made/Adidas, Cobra/Puma, and Adams. The best thing about these brands is that most of them offer a mix of good clubs throughout the bag. Unlike Mizuno and Cleveland, who are much stronger in some areas than others, these are all-around brands, and many of them offer apparel and footwear as well. And for those reasons, I've picked Nike as the best.