Just about every golfer has their demons. Whether it is a temper or negative attitude or thinking about the score you think you can make, none of these things can positively impact round of golf. Bob Skura's How Great Golfers Think is a book designed to help golfers of any skill level deal with those demons.
Where How Great Golfers Think differs is in its approach. Most "mental" golf books I've read give you stories and whimsical, common-sense advice. While serving a purpose, this often does not stick with you over time. How Great Golfers Think is more of a seven-course meal and leaves you satisfied and full, laying out steps and a plan for golfers to better improve their mental approach and ultimately lower their scores.
Using a lesson-story format through the regular foursome of Kip, Andy, Frank, and Jason, Skura lays out three fundamentals to success:
How to think.
How to talk.
How to play.

The Three Keys
I know what you're thinking. This sounds like common sense. While it sounds like it, the content is more rich on the insinde. Doc, the mental coach to the four buddies, outlines each one. The first fundamental, How to Think, talks about setting goals. It does so in a fresh way and via an approach I've never used before. First, Doc challenges the guys to think about why they play golf. I've never really done this before, but from the standpoint of setting goals, it makes sense.
Doc then continues to stress the importance of setting attainable (of course) goals but to do so with both short and mid-term goals. This also plays well into another topic of focus called segmenting – breaking down your round into smaller games or rounds. That way you can start fresh after a certain point of your round. Even if you're playing well this can keep from focusing on a score. If it's a bad round, as Doc says, "put the bad experiences in a drawer."
The next section – How to Talk – is about how we talk to ourselves on the course. It's not limited to speaking, but also covers our on-course body language, mannerisms, and how they can affect our self image. I've failed miserably at controlling these in the past. Saying "You're stupid" or "These greens are terrible" will not make a situation any better than slamming your wedge on the bottom of your bag or back of the cart. Skura shows that positive statements and affirmations are just the first in a series of "self-talk" skills that build up and release new potential. How true that is.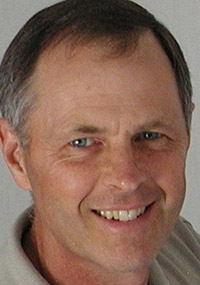 Skura emphasizes that you complete and master one ability before moving on to the next, and the self-talk section is a prime example of why. If I can't master my ability to control my words and positive talk, what is the point of trying to walk and move my body in a positive way? It might promote my attitude a bit, but it would only be masking my inner demons. No golfer would be able to get to the level where they were talking about their expectations on the course without being able to talk on the course itself.
Once you've mastered How to Talk, you can move on to the last section of the book – How to Play. This section starts with the teachings of a child educator, Maria Montessori. As I've mentioned before, I act like a child on the course sometimes, so I knew this was applicable. Absorbing, connecting, and applying are the three concepts of Montessori's teaching method. In a clever fashion, Skura incorporates these concepts and principles into play on the golf course. He uses the aforementioned Kip, who's set a goal of playing in the Masters, throughout the chapter as an example. We follow Kip not only on the course but through the previous lessons on his journey through the U.S. Amateur to accomplish his goal – and I won't spoil it for you except that you can feel what he is going through as a golfer. Anyone reading this book can.
Bob Skura is no Bob Rotella
I have just about every Rotella book there is. While they tend to offer enjoyable, quick reads, I never found myself taking notes and highlighting a Rotella golf book like I did this one. I like the writings of both Bobs for different reasons, but I think I needed to read Skura's book at this point in my golf career. I needed that seven-course meal to satisfy my want and need for a good mental check.
While I haven't had a chance to put this book to work on the course I have already started to formulate a plan, goals and all. I have habits that I need to overcome and only if I truly apply the fundamentals will I begin to see any results. Only a committed golfer will find real use out of this book, but even if it is a small goal or commitment, you will find yourself turning the next page and so on if you meet that goal.
Conclusion
I will admit that I thought that How Great Golfers Think was a bit corny at first. The story of the four guys seems a bit over the top and predictable. The book really starts into it when they meet Doc and start the journey together through the three fundamentals. It's up to you to decidewhether or not you think that journey is worth it for you. All I can say that it's worth picking up this book, giving it a read and learning about what it will take.
You can find more about Bob Skura, this book, and Bob's other work at howgreatgolfersthink.com.