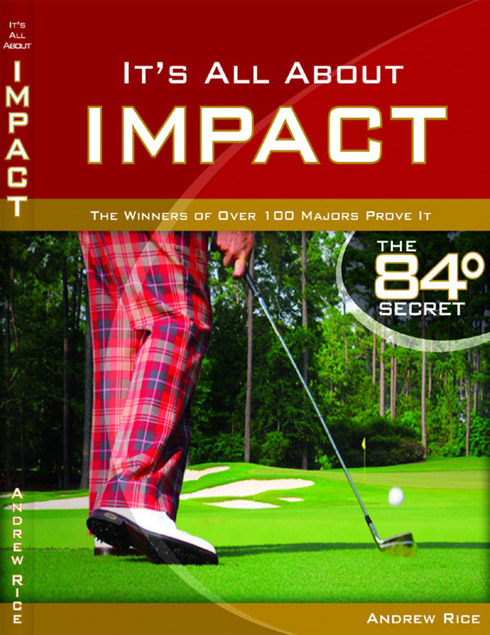 Andrew Rice describes himself on his site as a "golf swing junkie." Unlike amateur golf swing junkies, Andrew has studied under some of golf's greatest teachers and taught some of the game's best players.
Originally from South Africa, Rice competed in junior events against Ernie Els and Retief Goosen. He played for University of Central Florida and finished Second Team All-American with Justin Leonard in 1991. He played the mini-tours before getting into instruction at David Leadbetter's Junior Golf Academy.
Rice currently serves as the Director of Instruction at the prestigious Berkeley Hall in Bluffton, South Carolina. He's taught PGA Tour players like Nick Price as well as other PGA, European, LPGA, Champions, and Nationwide Tour players.
As a "golf swing junkie," Andrew has seemingly never been content to take what David Leadbetter or any one person says about the golf swing, and much in the style of Mike Bennett and Andy Plummer, has spent time analyzing the great swings to discern the truth about what works and what doesn't.
His first book – It's All About Impact – The Winners of Over 100 Majors Prove It – is the result of such efforts.

The Book
The 120-page book begins on page eight with "The List." The List – which includes Jack Nicklaus, Patty Berg, Tiger Woods, Lorena Ochoa, Padraig Harrington, Ray Floyd, Peter Thomson, Lee Trevino, Gary Player, Ben Hogan, and Mickey Wright (among others) – are essentially Rice's test subjects. They're all players who have, had "consistent success in golf's greatest tournaments: the Major Championships."
Rice absorbed as much information from video and still shots of the fundamentals and dynamics of all of the players on The List to form his opinion of the swing, and he discovered what he calls a few secrets.
The second chapter, "Range of Function: It's Fundamental" talks about how golf's traditional fundamentals – grip, aim, posture, and ball position – aren't really fundamentals at all. The List contains players with all sorts of grips, aim, posture, and ball position, after all. This chapter merely defines ranges that should work – for example, a strong grip to a slightly weak neutral grip are fine, but a really weak grip is outside of the ideal "range," according to Rice. Similar ranges are described for each of the true fundamentals, and leave plenty of room for players to grip the club and stand in a way they'll find comfortable.
Rice moves beyond the fundamentals in the third chapter, "Championship Swing Common Denominators" on page 18. It's here where he sets up the two big secrets. Rice says that he discovered "astonishingly consistent components to each of The List players' swings: body movement and position at impact." He continues "it was almost as if they had all gone to the same golf school and learned the same two golden rules."
Now, you wouldn't expect me to share the actual rules with you. You'll have to buy the book for that. But suffice to say I agree with them. These two rules are exhibited by the best golfers, and they're fairly straightforward and easy to comprehend. I would go so far as to say that if you can employ these moves, you're at least 20% of the way to building a solid swing.
How does one obtain these two secrets? Rice believes they tie in heavily to "The 84° Secret," the title of the fourth chapter (pages 22-41) and the topic of several of his blog posts. I'll let Andrew explain this:
In researching the golfers on The List, it quickly became apparent to me that there was something eerily similar about the manner in which they all pivoted or rotated their bodies to the top of the backswing. Their arms and clubs, however, were doing quite different things. I found this distracting, and so I decided to take them out of the equation altogether. Using swing instructional technology, I drew a straight line up the outside of each player's back side. This way, as each player approached the top of their backswing, I could focus purely on their body movement.

The result was uncanny. Not only were the majority of the back side lines I drew at exactly 84 degrees – almost every player stayed not only inside that line, but flush up against it just prior to initiating the downswing. A few players were at 83 degrees, and a few at 85, but for the most part 84 was the prime position number.

Andrew Rice, It's All About Impact
Rice explains "Why 84°" and then tells you how to set up to achieve this magical angle, which involves steep shoulders and a steady head. Rice lists a few common 84° mistakes and prescribes a few drills to help you get it down.
Next, Rice moves on to Chapter 5, or "Impact: The Final Frontier." For a book titled It's All About Impact, it may seem a bit odd to get to this topic over a third of the way into the book. It contains five pages of well illustrated instruction, then six pages of sketched images like the one above before returning to instruction with common errors and drills to help the golfer get into the proper impact position.
The six drills provided in this section range from classic to somewhat new, and each is illustrated nicely. Rice then spends two pages telling you how your divots should look – an under-appreciated art. Good golfers make good divots, after all. Then it's off to chapter six, "Common Swing Myths," on page 64.
This is where the book starts to scatter a bit. Despite its name, It's All About Impact, the book spends just as much time setting you up to read about the secrets and on the 84° Secret itself as it does on the secret related to impact. Less than a sixth of the book is truly spent on "impact."
I was expecting more on impact, so when the book leaps into chapter six, it feels rushed – I wanted to explore impact some more. Though "Common Swing Myths" does an adequate job of dispelling myths like "I swung too fast," "I have to watch the ball," "I need a quiet lower body," and "tee it high and let it fly," I can't shake the feeling that I haven't really gotten the most out of the two secrets the first half of the book was supposed to give me.
It turns out I won't get them in the remaining chapters either, which oddly venture into the short game. Chapters like "The Short Game and Impact" (page 70), "Sand Play: All Ground, No Ball" (page 78), and "Putting: Impact with a Pop" (page 84) are like tutoring vignettes – just enough to whet your appetite but not quite enough to satisfy. They each try to maintain a connection with the central "impact" theme, but it's loose.
Each chapter contains the basics, a drill or two, and some key thoughts along with plenty of illustrations and images.
The book closes with more vignettes. "Other Factors that Impact Your Game" (page 90) talks about practice, shot shaping, and equipment. "Self-Analysis and Technology" (page 98) talks about setting up your camera and how to diagnose some basic things throughout the swing. "Notes for Juniors" on page 108 offers, well, you can guess.
And then you're done. The book comes to a graceful if sudden close.
In the end, the golfer is left with very little information to get him from address to the top of the backswing, then back to the ball. Perhaps it's a method of teaching Andrew Rice has found successful, but it leaves me with too many questions. It feels more like a collection of booklets than one cohesive book.
In speaking with Andrew, he feels strongly that because his players on The List got from address to the 84° Line and then back to impact in different ways, he purposefully wants to leave room for the golfer to do that himself so long as a few key things are maintained (one of which is a steady head). It's been awhile since I was new to golf, but I understand how worrying only about a few things has its advantages over a more comprehensive system with more checkpoints.
And please, don't get me wrong – the book contains great information. The drills, illustrations, photos, and tips are top notch. The ideology is sound.
I just wish there was more of it.
Conclusion
The book is available in two versions. You can download an eBook version for Windows (note: see comments for more on this), for $15.95 with immediate delivery. A hard-cover book complete with a dust jacket, gold foil front and spine, and the same 100 color photos and 45 illustrations is available for $26.95.
Either version can be purchased at this page.
Golf's an expensive sport – a sport in which players would easily spend $400 for a driver that gives them an extra ten yards or $200-300 for a putter that might take a stroke off their scores.
So for less than $20 or $30, I have no problem recommending It's All About Impact. It may be a bit on the short side, but I like virtually everything Andrew Rice has to say and I like the illustrations and photos he uses to help communicate his ideas and concepts. And in the end, this twenty dollar purchase is a lot more likely to help your score than any $200 or $400 equipment purchase.