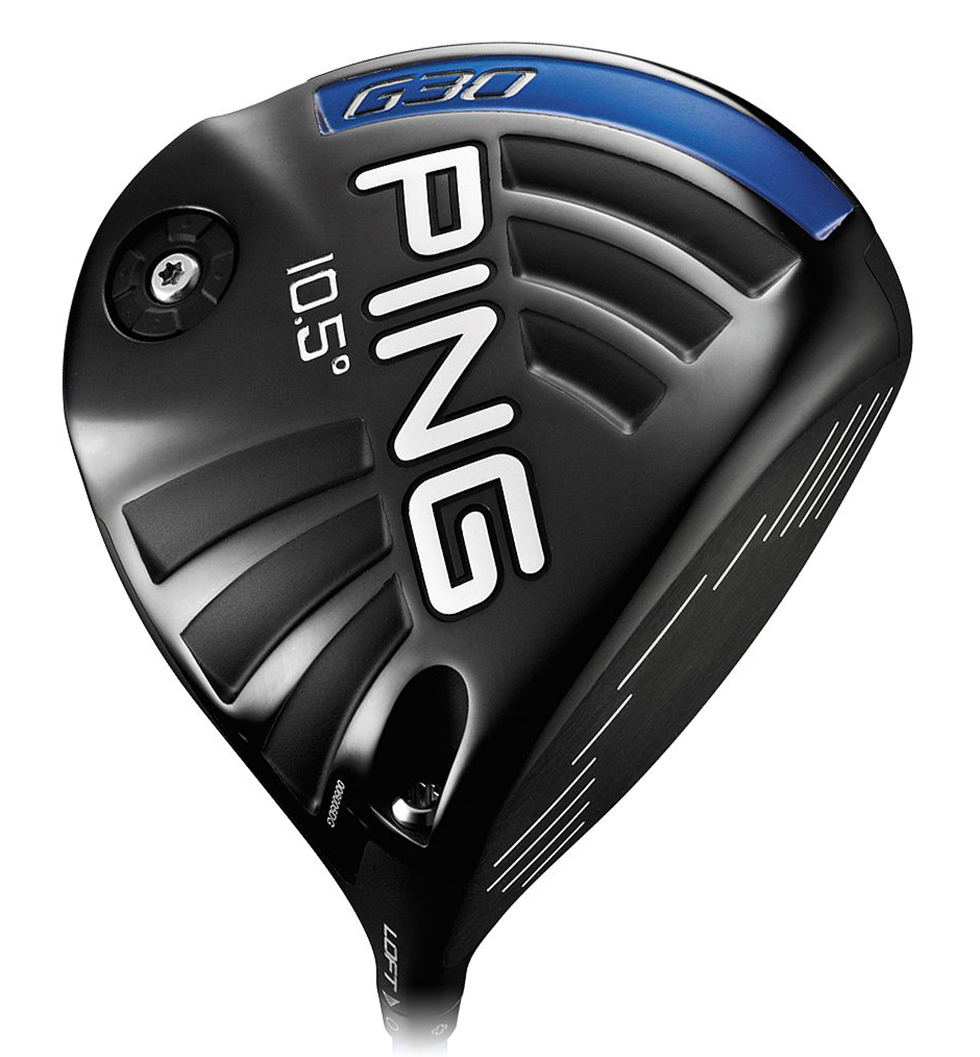 Over the last few years, PING drivers have been gaining more and more popularity. Part of that may be due to the fact that one of the longest players on the PGA Tour, Bubba Watson, is a member of their staff. Like many companies, PING has a couple of different driver lines, each aimed at a different group of golfers. While there have been options such as the Anser driver or the short lived K series, most of PING's products are either part of the "i" series or "G" series. The "i" series has typically been viewed as the line for the better player, while the "G" series is more for the weekend warrior. While some of that still holds true, the lines are becoming more and more blurred and it isn't uncommon to see the better player, including the likes of Bubba Watson, with the "G" series driver in the bag.
With the G30 driver, PING has their most radical product offering to date. Known more as a traditional company, it isn't often that their clubs have technology not seen on other clubs. The company was among the last to go to adjustable hosels as standard for their drivers, and even at this point there are other hosels that are much more advanced and allow for more settings. Also, you aren't going to find any movable or sliding weights on this club that will let you fine tune the club's center of gravity. What you will find, and what's not on any other driver currently available, are "Turbulators."
Read on to find out exactly what Turbulators are, how they work, and whether they lead to a driver that's worth putting into your bag.