The new equipment just keeps coming and this week's focus is on the latest from Cobra Golf. Boasting a new blended wood/hybrid/iron set for those with "moderate swing speeds" as well as a hot, new multi-material driver with an interesting hosel design, the folks at Cobra Golf offer up a little something for everyone.
So join me as we take a look at the latest from Cobra Golf.

King Cobra L5V Driver
The L5V incorporates a boatload of new technology. It features the largest face Cobra has ever made for a driver, lightweight carbon composite material that allowed the center-of-gravity to be moved lower and something called "Adjustable Flight Technology." Let's take a closer look.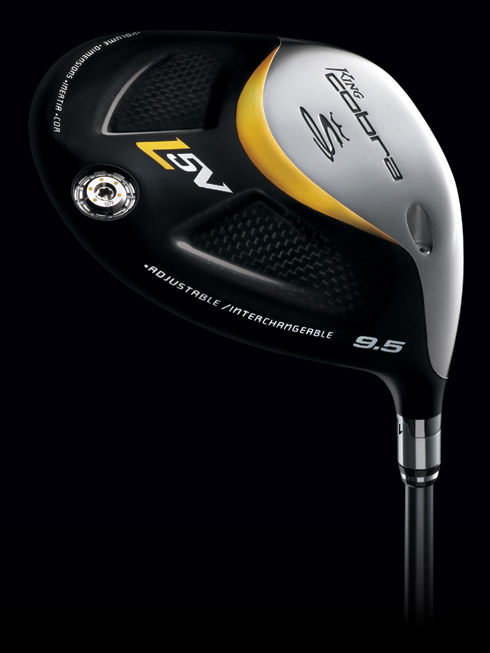 Boasting "the industry's largest club face" in addition to Cobra's Dual Rhombus Face insert, the L5V is able to generate a very high Coefficient of Restitution (COR) across the entire face, which means for you and me, longer and straighter bombs down the fairway.
The clubhead is of a multi-material variety with a 6-4 titanium body and face insert and a ultra-lightweight carbon composite crown and sole inserts. By joining these materials together, the smart folks at Cobra Golf were able to move the CG lower and further back for a higher moment-of-inertia (MOI). This pairing gives you a higher launch angle and lower spin, which is the perfect recipe for what we all crave: longer, straighter drives.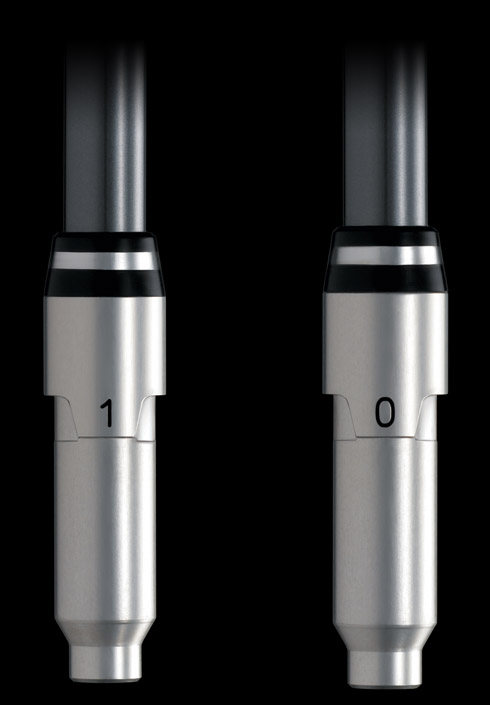 Okay, here's the cool part. The L5V has something called "Adjustable Flight Technology." The hosel design allows golfers to adjust their driver from the standard setting (0) to a more draw-biased setting (1) with the proprietary torque wrench that inserts into the hosel screw port, allowing you to quickly and easily adjust the ball flight and shape to your preference and/or get this, change the shaft. Nice!
To make sure everything is balanced properly, a specially weighted swingweight screw is installed and is based upon which stock Diamana Red Board shaft you have installed (X, F, or M). To find out which shaft and loft fits you, Cobra has a system called Speed Tuning which matches up the correct loft, shaft, and shaft weight by finding out what your ball speed, swing speed, and driving distance is.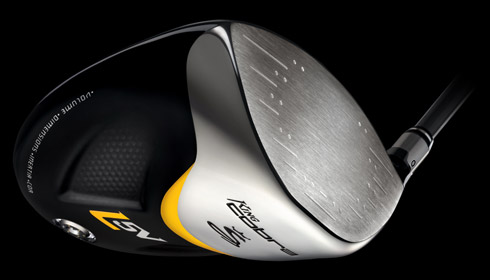 The King Cobra L5V comes with a Golf Pride New Decade MCC 600R grip and a Cobra/Mitsubishi Rayon Diamana Red Board shaft (if that doesn't suit you, there are over 30 custom shaft options available as well) and carries a retail price of $480 and a street price of about $400. Check them out today at your local golf shop.
King Cobra Transition-S Integrated Irons
Everybody offers a hybrid/iron blended set now and Cobra Golf is no different with their updated version called the King Cobra Transition-S integrated set. The Transition-S is an eight club set that "transitions from utility metals to hybrid irons to wide-sole irons to provide an unparalleled level of forgiveness, carry distance and accuracy."
The Transition-S set features a wide-sole radius design which allows for a low and deep center of gravity which promotes a higher launch angle and more forgiving turf interaction. Say goodbye to chunky shots!
The hybrid irons also have a draw bias to them as the center-of-gravity is more towards the heel, giving you a bit of help in squaring the clubface.
The Transition-S set consists of three club types: utility metals, hybrid irons, and wide-sole irons. Designed primarily for "moderate ball speed players," the goal is to provide you with a blended set that gives you more forgiveness while also providing the optimal launch and carry distance. More consistent distance is provided by offering you a more "seamless progression" throughout the set to eliminate those pesky yardage gaps.
The utility metals (3-5) have a wide-sole, low crown design giving you a low-back center-of-gravity and increased moment-of-inertia to maximize forgiveness and optimize launch conditions and have an offset hosel for enhanced draw-biased ball flight. Say goodbye to the banana ball.
The hybrid irons (6, 7) are of a hollow body construction design for increased MOI to give you more accuracy and forgiveness. Toss in a heel-biased center-of-gravity to help promote a draw-biased ball flight for more distance as well as a lower profile, back-weighing and you should be able to launch the ball a mile. Or close to it anyway. Rounding out they hybrid irons are a wide, rounded sole design that should help you and your turf interaction. Think of it as "laying the sod" prevention.
The wide-sole irons (8-SW) are a urethane-filled back cavity back which with their wide-sole design provides a low-back center-of-gravity for optimum launch as well as that ever popular "forgiving turf interaction."
The Transition-S sets are available in men's, seniors' and women's models and come with Cobra/Aldila VS PROTO HL shafts and Cobra/Golf Pride Tour Velvet grips. The men's sets include 3-PW while the seniors' and women's sets include a 4-SW. Also, the 2009 Transition-S sets are now available with custom lengths (+/- ½"), grips and set composition to customize a set to your exact specifications. The Transition-S sets are shipping to retail now and carry a suggested retail price of $840 and a street price of about $700.
Final Thoughts
It's a sad time of year for me as my golf season is starting to wind down but I'll be stopping by my local golf shop this week to check out the sweet-looking L5V driver for sure. I've gone almost two golf seasons without changing my driver but this is the one of the few I've seen recently that by looks has a shot at knocking my current occupant out.
At the very least, you should check it out for yourself. And while your at it, register to win a free one.