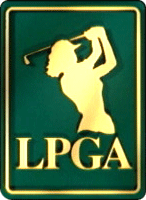 For the past thirty years the Labor Day weekend has been a special time for the LPGA Tour. In 1976 the first Jerry Lewis Muscular Dystrophy Classic was held at the Rail Golf Club, yearly site of the State Farm Classic. This golf course was newly completed and without clubhouse, trees, or even a parking lot. But Patty Berg and the LPGA saw both beauty and challenge in the course and the co-owners were interested in donating to worthwhile charities so the LPGA went ahead and placed it on their tour calendar.
Fast forward to 1993 when Nancy Lopez was the defending champion of the newly renamed State Farm Classic. The addition of television cameras and notable increases of the purse to $500,000 made the Classic one of the hottest venues on the tour.

This week Nancy Lopez returns to Springfield not as a competitor but as captain of the venerable U.S.A. Solheim Cup team. Captains Nilsmark and Lopez, as well as members of each team, will get a proper "send-off" at the end of this tournament.
A total of 144 of the top golfers on the LPGA tour will be in attendance at this week's event as well as many of the Solheim Cup team members to compete for a share of the $1.3 million purse. Solheim players will also be fine-tuning their games in anticipation of next week's exciting biennial event.
Most of Team U.S.A. had previously been decided upon through a point system but Nancy Lopez still had two captain's picks to finalize. She selected veterans Wendy Ward – who had an early-season victory at the 2005 Takefuji Classic – and Hall-of-Famer Beth Daniel, who has been making a showing at recent events. Daniel also has a long and glorious history here at the Rail winning back-to-back tournaments in 1989 and 1990.
Team U.S.A. also includes Cristie Kerr. Kerr was the highest-ranked player in number of points for the American Solheim Cup team. She also won last week at the Wendy's tournament and is this week's defending champion!
Paula Creamer is the first rookie to make the team. She is the youngest player ever to win on tour (Sybase Classic) following it up with an international victory in Paris at the Evian Masters. So confident of a win is the 19-year old who will most certainly earn the honor of Rolex Rookie of the Year that she had this to say to her European competitiors. "All I can say is they had better get ready because they're going to get beat." That's the spirit Paula!
The other automatic qualifiers for Team U.S.A. are a very pregnant Laura Diaz, Natalie Gulbis, Pat Hurst, Juli Inkster, Rosie Jones, Christina Kim, Meg Mallon and Michele Redman. To further enhance their look, Liz Claiborne has designed the outfits for the team. I must admit, they're very patriotic!
Creamer, Daniel, Jones, Mallon and Redman will not be at the State Farm Classic this week but will bring their A-Game to Crooked Stick next week.
Catrin Nilsmark thinks she too has compiled this year's "dream team." OK, so Annika Sorenstam is a definite threat to the American's comfort zone, but she didn't win last week at the Wendy's, Kerr did. And Creamer tied for second so watch out Annika! The Americans are coming!
Automatic qualifiers on the European points list include Laura Davies, Maria Hjorth, Trish Johnson, Ludivine Kreutz, Gwladys Nocera and Iben Tinning. Frankly, the combined 2005 income for all of these ladies barely equals Paula Creamer's rookie season winnings.
Nilsmark had five captain's picks and chose Sophie Gustafson, Carin Koch, Catriona Matthew, Suzann Petterson, and Karen Stupples.
About half of the European Solheim Team will be playing in the State Farm Classic. Sorenstam, Kreutz, Nocera, Tinning, Gustafson and Koch will meet up with their teammates in Carmel, Indiana next week.
Although Morgan Pressel is not a candidate for this year's U.S. Solheim Cup team, she has been given a sponsor's exemption into the State Farm Classic. Jennifer Rosales and Karrie Webb will also make the tournament more interesting. On any given day any one of these talented individuals have the ability to achieve greatness.
Although a seemingly longer course on the tour at 6,649 yards, traps and ponds guard many of the greens so accuracy is a necessity on this par-72 course. Get those irons sharpened ladies!
State Farm concludes its series of nine events televised this season on ESPN2 with the Classic. A Bonus Pool gives points to players who finish in the top-20 of each of these tournaments and distributes an additional $250,000 to the top-10 point earners. A tally will be completed at the end of the Classic to decide the top earner of 2005. Lorena Ochoa finished in first-place last year with a tie for fifth at the 2004 State Farm Classic.
Television coverage for the State Farm Classic is as follows: September 2 from 3:00-5:00pm on ESPN2, switching to ESPN on September 3 from 3:30-5:30pm. Final-round coverage heads back to ESPN2 on September 4 from 2:00-4:00pm. All times are ET.