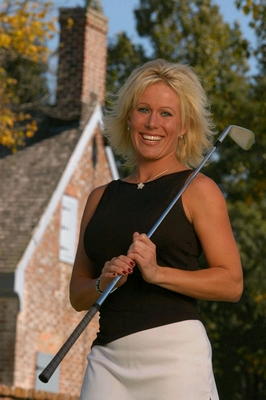 With Big Break II wrapped and finished, The Golf Channel is preparing to air the next round of challenges and episodes of the Big Break series: Big Break III. After watching the season premier of Alias (mmm… Jennifer Garner…) last night, this is the perfect time to catch my attention with a photo montage of the BBIII contestants over at about.com.
And, best of all BBIII was filmed in Williamsburg at Kingsmill Resort; as much as I can, I'll try to provide some local insight into the course and the area. Kingsmill also hosts the Michelob Ultra Open, where the winner of BBIII will earn an exemption.
The Big Break III: Ladies Only premiers on February 8 on The Golf Channel.