To many American and Canadian golfers, the words "golf trip" are virtually synonymous with Myrtle Beach. Though the total number of open courses, by my count, has now dipped just below 100 due to a number of closings over the last decade, there is still plenty of variety and quality golf to be had.
Sure, I'm personifying Myrtle Beach by putting it in ProFiles, but it is almost like a friend (or antagonist at times). We spend much of the year dreaming of a few days spent golfing our brains out with a motley collection of characters we call our golfing buddies. If you've been on a golf trip to Myrtle Beach, you can probably relate. If you haven't you'll probably recognize bits of your own golf trip in the hints and observations below.

Hole Nine: Stay on Course, Not in Car
Be sure to plan the courses you are going to play around where you stay, or vice versa. The point is, Myrtle Beach covers a lot of area. If you're staying in Garden City Beach, you'll spend an hour in the car to get to Tiger's Eye in Ocean Ridge, and much longer during rush hour. You and your group will be sick of the car in no time. Imagine driving the length of the 17 bypass and then some, passing Wings after Wings (you know those places that sell tissue thin t-shirts, shells, and all manner of tacky, cheap beach souvenirs). The guys in the backseat verbally threatening you by the time you pass Waterway Hills. It's not a good way to spend what could be golfing time.
You'll be much happier if you stay relatively close to the courses you want to play. You might drive farther on one day to play a premium course, but you won't want to do it every day of your vacation.
Hole Eight: Good Golf, Bad TV


The Golf Channel launched a new show this winter called "Road Trip: Myrtle Beach." It features former PGA Tour pro Charlie Rymer, musicians Mark Bryan (of Hootie and the Blowfish) and Josh Kelley, and the LPGA-aspiring Perry Swenson (trust me, she looks nothing like Raymond Burr as "Perry Mason").
The show centers around a different course and restaurant each week. The basic premise is that the foursome sets up "the game" on the first tee and the players ham it up through the round, trash talking and joking around. The problem is, none of them comes off as all that funny. Rymer awkwardly offers a tip or two. You get to see a little of the course, sometimes with a little feature on the history of the course or area. And then they are off to the restaurant where one or both of the musicians end up playing, naturally.
It's not terrible TV really. I'd still pick it over "Dancing with the Stars." It's kind of cool when they play a course I know. They've covered Caledonia, Litchfield, and Tradition on the episodes I've seen. But the show hasn't quite jelled yet, either. It is actually verging on being bad enough to be really funny in an Ed Wood kind of way. The show currently appears to be on hiatus until July.
Hole Seven: Dirt's Not Necessarily Dirt
Those of us who are used to playing on clay-based soils will find chipping around the greens in Myrtle Beach a bit more challenging. You can play normally off the fairway, but when you get into the areas that aren't rolled or mown as often, the soil is very loose. Trapping the ball against this turf is difficult at best. You'll need to catch the ball crisply on the sandy, friable soil of Myrtle Beach. Much of the it resembles potting soil, and your club will have no problem scooping out a clean divot under the ball if you're not careful. It's not that it necessarily requires a different technique; it's just that there's very little room for error. Any chip or pitch that's a little fat will come up way short.
Be sure to play the ball farther back in your stance on chips to make sure you hit down on the back of the ball. In some cases, you may even find that playing a little sand shot works better. Chipping with a 7-iron may be a better choice than a wedge when you don't have to carry much rough. There are several solutions. Just be prepared to vary from your typical shot if you find yourself struggling on chips.
Why do I mention this? Because I got creamed around the greens for 144 straight holes a couple weeks ago. I just couldn't consistently catch the ball clean enough. I either left a tap in or a 20-footer, and very little in between. I even missed the green several times from 30 yards and in. I hope that by recounting my pain here I can help you avoid a similar fate.
Hole Six: Know Your Group
Group dynamics is one of the hardest things to get right on a golf vacation. You don't need a bunch of carbon copies of yourself to have a good time (in fact, that might be kind of boring). But you also don't want a bunch of people with very different goals.
Some folks just aren't happy unless they are playing the top courses. You can't blame them. They're on vacation, and they want to play something special. But if you're a person who is going to sweat paying prime rates at top courses, you may not even enjoy the golf. And that is a problem.
Hole Five: Stay Safe and Dry


Tearing around in the golf cart is always a lot of fun. But even though they sometimes seem like bumper cars, some restraint should be exercised. Especially when some adult beverages are part of the equation. I know a guy who broke an ankle when he and his buddy tipped their cart on the side of a mound (a separate incident to the one cited in the previous link). The sound of beer cans tumbling out of the cart could be heard two fairways away, before being drowned out by the wounded guy's curses.
Similarly, you certainly don't want to dump a cart into one the many lakes that dot Myrtle Beach layouts. There may be gators in there. That kind of thing can ruin your golf trip.
Have fun, but don't go all Mario Andretti with your cart. You could end up ruining your vacation or that of your cartmate, and replacing a golf cart could really jack up the cost of your trip.
Hole Four: Take an Extra Club
Myrtle Beach is below most of us… literally. It's very close to sea level. That is the reason I most often hear cited for the fact that most of us experience about a one club difference in the distances we get in MB to what we play at home. It's more like half a club in warmer weather, but it's still noticeable.
Whether it's the proximity to sea level, the heavy humid air, or the "Calabash" seafood buffets, for some reason the ball just doesn't fly quite as far in Myrtle Beach. Most of us will score better if we simply make a habit of taking an extra club than we would by trying to get a little more out of the same club we'd hit back home.
Hole Three: Do Some Homework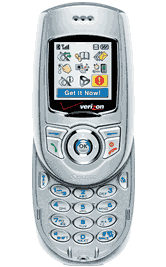 A little research in advance of your trip can help you avoid playing a dog of a track or one that's been hit hard by weather. You can gain some valuable local knowledge from the Myrtle Beach Golf Association, including their list of the Top 20 courses on the Grand Strand and (perhaps even more valuable) their list of the worst courses in the area.
It's also a good idea to call the courses you plan to play a few weeks before your trip and ask if they have any maintenance scheduled. Playing on freshly aerated greens is not much fun. Neither is dealing with cart paths-only all week when the fairways have just been overseeded with rye in the October or early November.
Hole Two: Just Drive By
If the restaurant is advertized by a giant fiberglass crab draped over a 1972 Volkswagen van, chances are you can get a better meal somewhere else. Myrtle Beach has too many good restaurants to try. Don't get sucked in by the tourist traps.
It's easy to find good places to eat. Ask a local. Starters and bartenders can be good sources of information.
Hole One: You're on Vacation!
Like Chevy Chase in Vacation, when you're on your golf trip, you're on a quest for fun. If you're not shooting lights out, don't let it spoil your whole vacation.
On my last trip to Myrtle, I got the "snap fades" (aka, the "laterals" or the "s-word") on the third day. It's a recurring theme with me lately. I hung in there, occasionally contributing a hole or two to my beleaguered side. I was in firm struggle mode. But I kept reminding myself that I was playing golf in very early March, and I muddled through on a steady diet of Tin Cup chili-pepper jokes.
The round I played with the law enforcement professional in our group may have been the most nerve wracking. I figured that even if he didn't have a firearm in his bag, he certainly knew several ways to put me out of his misery at any time. Despite my propensity for hosel rockets that day, we still managed to ham and egg our way to all square through 17 before going down hard on the last hole.
But you know what? That's OK. We were playing golf and having fun.
Photo Credits: © Josh Premuda/The Sand Trap.