We have spent the last week addressing what may be the number one issue in golf today – the insane amount of time required to play a round of golf. It is all too common to spend five or six hours on a course. That's just way too long. Is it feasible however to have a four-hour round (or even less)? Do pace-of-play policies work and if so, how are they enforced? To answer these questions we thought we would ask the people who have to deal with this on a daily basis.
Today's quick interview features two guests: Robert Clark, Director of Golf Operations for The Architects Golf Club located in Lopatcong, NJ and Tim Kuebelbeck, Director of Golf for the Minneapolis Park and Recreation Board who oversees seven courses located throughout the city of Minneapolis, MN.

TST: If you have a pace of play policy, what is it?
Robert: Architects does have a sign with regards to the pace of play. We suggest a four-hour round. I however do not think that is realistic, I believe a 4½ hour round is much more achievable.
Tim: Our Pace of Play Policy is two-fold. First, our starters let each group know that time par expectation is 4:25. From there, our rangers monitor the groups and are trained not so much to look for gaps, but time pars.
TST: How do you enforce your pace of play policy?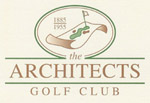 Robert: Like most courses we enforce pace of play with a staff of rangers. During our peak season we attempt to have both a front-nine and a back-nine ranger. It is very important for these rangers to be visible. If our golfers see the rangers several times during a round, typically fewer problems arise. Perception is everything.
Tim: Each group has an expectation based on the hole they are playing as to what time in their round they should be at to finish at our goal of 4 hours and 25 minutes. If they are behind, they are warned. After they are warned, the group is moved into position based on time par. If they continue to fall behind, the group is removed from the golf course.
TST: How do you see pace of play at your course and nationwide: big problem, non-issue…?
Robert: In my opinion pace of play is directly related to the number of players on the golf course. Pace of play at the Architects is more of an issue on Friday, Saturday, and Sunday simply because there are more people playing our golf course.
Tim: It's a problem, but not one that can't be managed. All course operators have days where nothing is going to work. The course is loaded and playing slow. How can you move 25 groups all at once? Simply impossible.
The key is to enforce and monitor the early groups so the day and course can be managed. If you have a full tee sheet and you lose the pace of play in the morning, good luck with the rest of the day. Effective use of Starter Times and preparing a tee sheet in advance are also management tools that when used effectively can help alleviate some problems.
TST: In a perfect world, what solutions would you have for curing the problem? What could golfers do to speed up and what could courses do to help them play more quickly?

Robert: The golfer can begin by playing from the appropriate tee box. Too many times we see a 25 handicapper playing the back tees and that just does not work. Also, playing smart ready golf, meaning limit yourself to one waggle and practice swing, if a course is cart path only, bring a couple of clubs when hitting your next shot instead of having to go back to your cart to get another.
The golf course superintendent plays a huge roll in effecting pace of play, when the rough in left too long, green speeds running at a 10-11, and keeping carts on the paths instead of letting them scatter all are contributing factors in affecting the pace of play. In my opinion the golf course superintendent plays the largest roll in whether we have a four-hour or a five-hour round of golf.
Tim: Golf is a game. It should be enjoyed. If that means you hit four shots and are still 200 yards from the green, pick up your ball and go to the putting surface and finish out the hole. Players with an expectation that the hole needs to be played from tee to green is simply unnecessary.
How much enjoyment can you have on the golf course when taking a 12 on golf holes? Enjoy the game. Enjoy the company. Enjoy nature. But, enjoy the rest of your life as well and get off the golf course in 4 hours and 25 minutes.