2008 is almost here. What will it hold for the world of golf?
I put that question to a few friends and came up with a couple ideas of my own. The farthest fetched prediction: one friend again predicted that this would be the year he scores a hole in one. He was there when I had mine two years ago, so I'm rooting for him. Of course, he's been predicting the same thing for several years now.

I have a few predictions about my own game, but I'll save those. What I want to look at is the wider world of golf. What will the tour players do in '08, and what might we expect from the manufacturers? Some are long shots, some aren't. I figure even if I'm only right on one or two, I can always point back to them and say, "See I told you that would happen."
Number Five: Practically a No-Brainer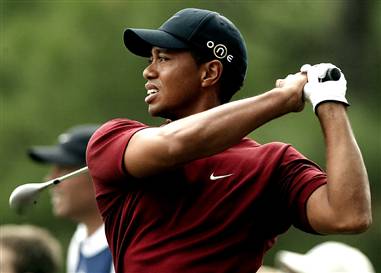 Tiger will win in 2008. Okay, that's no shocker. How about "he'll win majors?" Plural intended.
Tiger is due to win the Masters again after finishing T3 and T2 in his last two tries. The other day I was pondering aloud whether a firm, fast Augusta National or a slow, wet one best suits his game. A friend pointed out that the perfect set up for Tiger would be soggy fairways and rock hard, lightning fast greens. Yup, that would probably do it.
But Tiger won't stop with the Masters. The U.S. Open will take place at Torrey Pines this year, a course on which Tiger has won three straight Buick Invitationals, not to mention four of the last five. In fact, he's won five of the last nine and finished T2 another year. Sounds like we could very well be talking Grand Slam going into July.
The first two majors shape up best on paper for Tiger, but the Open Championship at Royal Birkdale and the PGA Championship at Oakland Hills are certainly in his wheelhouse as well. It might just be a year, we'll remember for a long time. But winning all four majors would involve a fair amount of luck, even for the best in the world. He'd have to get some breaks, some good bounces, and to have nobody else ride a hot putter or a lucky streak too. At any rate, it should be entertaining.
Oh, and he'll have a second chance to kiss the FedExCup this year.
Number Four: It's Hip to Be Square
Some manufacturer will release a square driver with movable weights this year. I haven't seen one announced yet, but it's a no brainer.
Even though I think we'll see it this year (probably at the PGA show), I suspect the usefulness of this one is questionable. The movable weights allow you to adjust the ball flight, but the square shape is designed to hit the ball straight. So in effect, such a driver will be fighting itself. It's not a great idea when you think about it, but it's always easy to sell the best of both worlds.
Number Three: The LPGA Will Be Good TV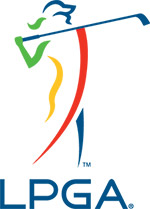 Though PGA Tour coverage has been promoting potential rivals for Tiger, they've simply failed to materialize. Sure, he has rivals, and any one of them can win on a good week. But when Tiger is firing on all cylinders, there's not usually anyone close.
The LPGA, however, seems set to feature a full blown drag out brawl of a season. Lorena Ochoa (8 wins in 2007) is number one, but Suzann Petersen (5 wins) and Paula Creamer (2 wins) were coming on strong at the end of the year. If Ochoa and Pettersen continue to run away from fields, they may come to be the next great rivalry.
But Ochoa, Petersen, and Creamer are not alone. There's a host of challengers close behind. Karrie Webb (6 top tens) is #2 in the Rolex Rankings. Plus, it's hard to believe that Annika Sorenstam won't rebound in 2008 to join the fray. And right behind them are another ten very solid players who might catch lightning in a bottle. It should make for a great 2008 LPGA schedule.
Number Two: Comings and Goings
Two past stars who have struggled of late will be in the news again. David Duval will contend in a couple tournaments early, sparking talk of his return to greatness, and then he'll confound the media by disappearing back to his family. Daly will get divorced or married again (whichever one he's not now)… or maybe both in the same year. Sabbatini will continue to entertain us with his brashness, but he won't have as good a year in 2008 as he did in 2007.
Adam Scott will have another year that would be considered good for just about any other player, but we'll be left again wondering why his promise has not come to fruition. Brett Wetterich will be in the hunt a lot, but will fail to win. Henrik Stenson will again look like he is right on the cusp of becoming all world, but won't.
The following players will continue the success they had in 2007: Ben Curtis, Steve Stricker, Aaron Baddeley, Zach Johnson, Woody Austin, and Padraig Harrington. Vijay Singh will get the swing back on track after losing it in the second half of 2007. Fading from view will be Colin Montgomerie and Boo Weekley (he just seems to lack the desire necessary to stay at the top). Ernie Els and Sergio Garcia will once again contend in majors, and at least one of them will post a PGA Tour win in 2008.
Number One: The Ryder Cup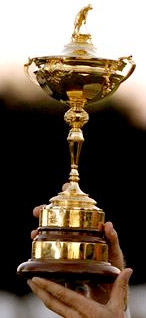 We don't yet know who will be on the team besides at least one guy wearing Nike. The current standings have David Toms and Joe Durant in the top ten. But to date, the standings are based solely on finishes in 2007's four majors. This is the season that counts. So who's likely to come through?
Using a very scientific process I've been able to predict the U.S. Team make up. Besides the usual suspects (Woods, Furyk, Mickelson) these guys will make it on their own (by finishing in the top ten): Zach Johnson (because he's down to earth), Steve Stricker (because he's found his game), Brandt Snedecker (because he's young, good, and consistent), Ben Curtis (because he's a Browns fan), Woody Austin (his Aquaman routine will keep the team loose), Scott Verplank (because he always seems to make it), and Bubba Watson (because he has all the shots, if he can just figure out when to use them). Captain's picks are likely to be Chris DiMarco (he doesn't have a good record, but his enthusiasm is infectious) and Kenny Perry (for the local boy angle).
The European squad will most likely feature Padraig Harrington, Sergio Garcia, Henrik Stenson, Lee Westwood, Justin Rose, Ian Poulter, Nick Dougherty, Soren Hansen, Paul Casey, Robert Karlsson, and Miguel Angel Jimenez. Colin Montgomerie will need a Captain's pick to play, but he'll most likely get it.
When the U.S. squad meets the European team Valhalla Golf Club in Louisville, Kentucky, the U.S. Team will be trying to carry on from their strong win in Canada in this year's Presidents Cup. OK, I know the smart money will be on Europe. They've won the last two in lopsided fashion. But this is the year… really. The U.S. will win. The U.S. team learned something in Canada, something about winning in team play. And if they fall behind, they can always throw Austin in a lake to cut the tension. It's a gut call, and it will be close, but that's what I'm going with.